Crypto is currently in the midst of one of its worst bear markets. The first quarter of 2023 was surprisingly positive, with most crypto assets fetching investors positive ROIs. However, with macro-weakness still prevalent, Bitcoin and altcoins failed to establish a strong rally.
Bitcoin recently broke below its ascending channel, quashing the recovery narrative. Over the next few weeks, it is imperative for BTC to continue collecting liquidity around the current levels. A failure to do so could result in a drop of up to $15,588 in the worst-case scenario. That being said, the asset will get a couple of chances around $21,351 and $18,126 to redeem itself.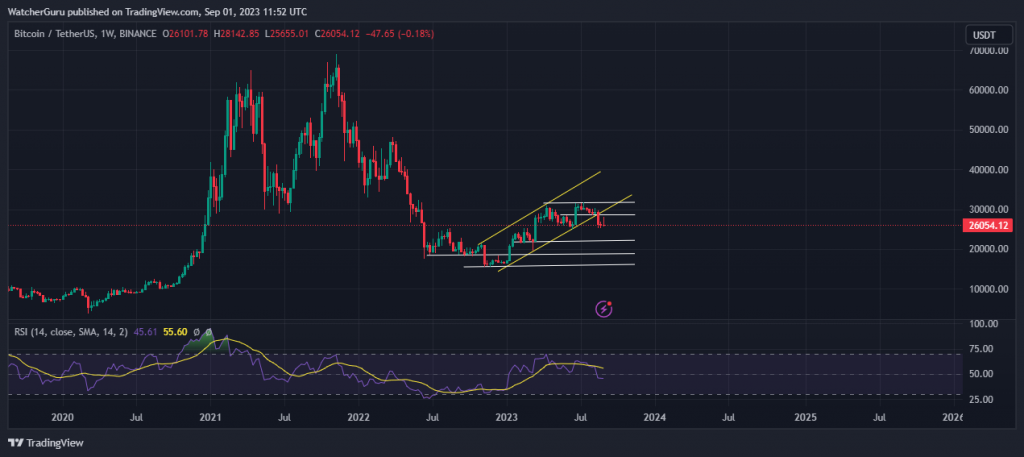 In the event of a recovery, BTC would first be tested at around $28,585. If it successfully breaks above, it could rise up to $31,804. However, given the current state of affairs and market sentiment, it doesn't seem like this scenario will pan out anytime soon. Several analysts in the industry have brought to light the spot-derivatives volume imbalance. In fact, as analyzed in a recent article, any uptrend that has coincided with a spike in open interest has eventually faded. Analyst Dylan LeClair recently asserted that Bitcoin is going to "maddeningly chop around" until either flows increase substantially or the supply gets sufficiently constrained for the current level of passive flows to send the market up.
Also Read: Why is Crypto Crashing Down Today?
Bitcoin Historical Trend
Whenever there is indecisiveness, looking at historical trends gives a fair amount of clarity. So, let us delve into the monthly performance to understand where Bitcoin currently stands on the path of recovery.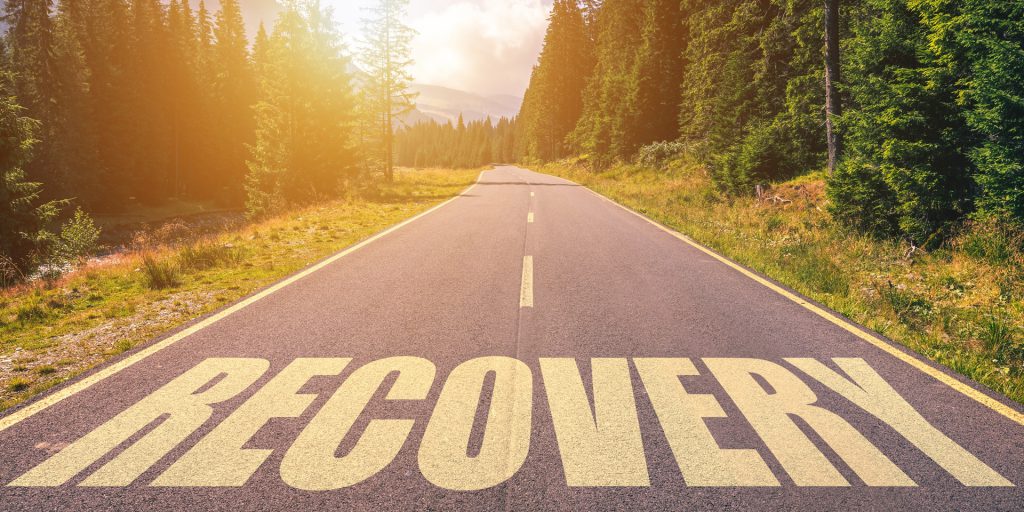 Also Read: Dogecoin Averages +24% in Asian Hours but -15% During US Hours
Historically, September has been the worst month for crypto assets. Since 2013, Bitcoin has closed in red 8/10 times. During the remaining two instances also, its returns were insignificant [2% and 6%]. Thus, with several gaps yet to be bridged, it does not seem like September 2023's tale will be any different.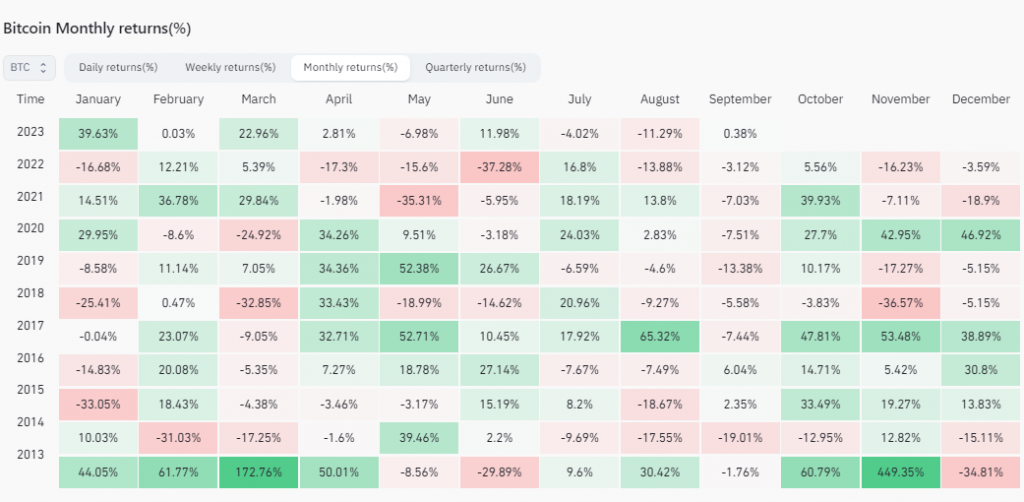 Also Read: When Will Shiba Inu Reach 1 Cent?