The crypto market was on the cusp of clinching $1.1 trillion a day ago. However, at press time, the market was yet again characterized by weakness. On the daily timeframe, almost all crypto assets were trading in the red. The grayscale-induced rally pushed the total market cap and altcoins like XRP to their resistance ceiling [yellow]. However, they failed the retest and could not break past its ceiling. Bitcoin and Ethereum, on the other hand, did not even proceed towards the test zone, despite the rally.
At press time, most assets were trading below their 20, 50, and 100 EMAs, another bearish sign. An uptrend will only fructify for the assets in the crypto market when they manage to convert their downtrend resistance line into support.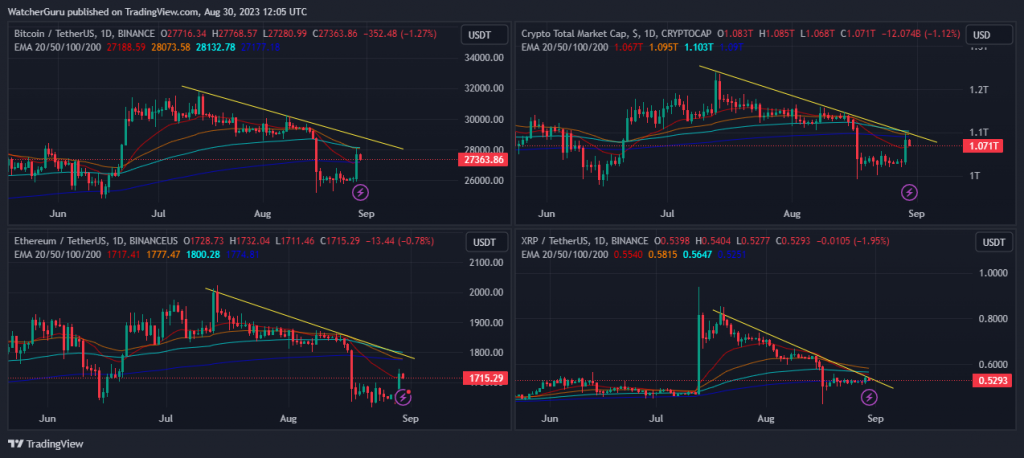 Also Read: Bitcoin Derivatives Volume Rises to $1.4 Million
Should Crypto investors have FOMO?
The recent rally was led by derivatives market volumes. The spot market did not play a significant role, making the short-term setup a trap. Thus, many analysts believe that the crypto market is bound to crash with the same intensity with which it rose on the heels of the Grayscale development.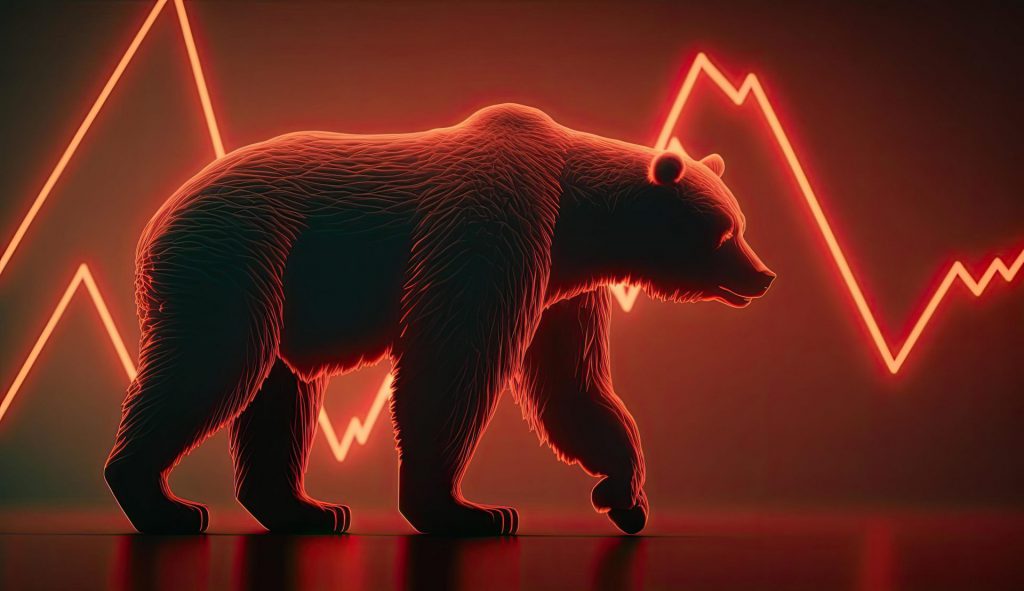 Also Read: Grayscale Investors Can Get Exposure to Bitcoin Cash At Merely $0.007
Even on a weekly basis, the state of affairs does not look encouraging. Pseudonymous analyst Rekt Capital pointed out that Bitcoin continues to experience resistance at the "bull market" averages, specifically the 200-week MA orange and 21-week EMA green. Advising investors, the analyst posted on X [formerly Twitter],
"If you FOMO on a green day. You won't have enough ammo [ammunition] to FOMO on a red day. If you must FOMO, choose a red day."
Thus, the market crash could prove to be a boon for investors who failed to accumulate crypto assets during their previous lows from a long-term perspective.
Also Read: Europe's First Bitcoin ETF Faces ESG 'Controversy'