A few hours back, a large Shiba Inu transaction involving more than 1 trillion tokens took place. On-chain data from Etherscan revealed that an anonymous wallet sent 1,060,594,914,048.897 SHIB tokens to the cryptocurrency exchange, Coinbase, 8 hours and 30 minutes ago.
To execute the transfer, the sender incurred a transaction fee of around $0.58 and a gas fee of merely $0.00000001 Ether. The value of all the Shiba Inu tokens sent amounted to a total of $10.35 million.

At press time, the sending address had no Shiba Inu tokens left in the wallet. Even though the said transfer to Coinbase seemed to be like a huge sell, SHIB registered a large green candle on its chart right afterward. From an opening price of $0.00000945, the long-green-hourly candle went on to delete a zero and register a high of $0.00001014 on Monday.
The price, however, couldn't sustain around the noted level for long. A retracement materialized right after. With the Relative Strength Index reading falling below its SMA, SHIB was exchanging hands at $0.00000974 at press time.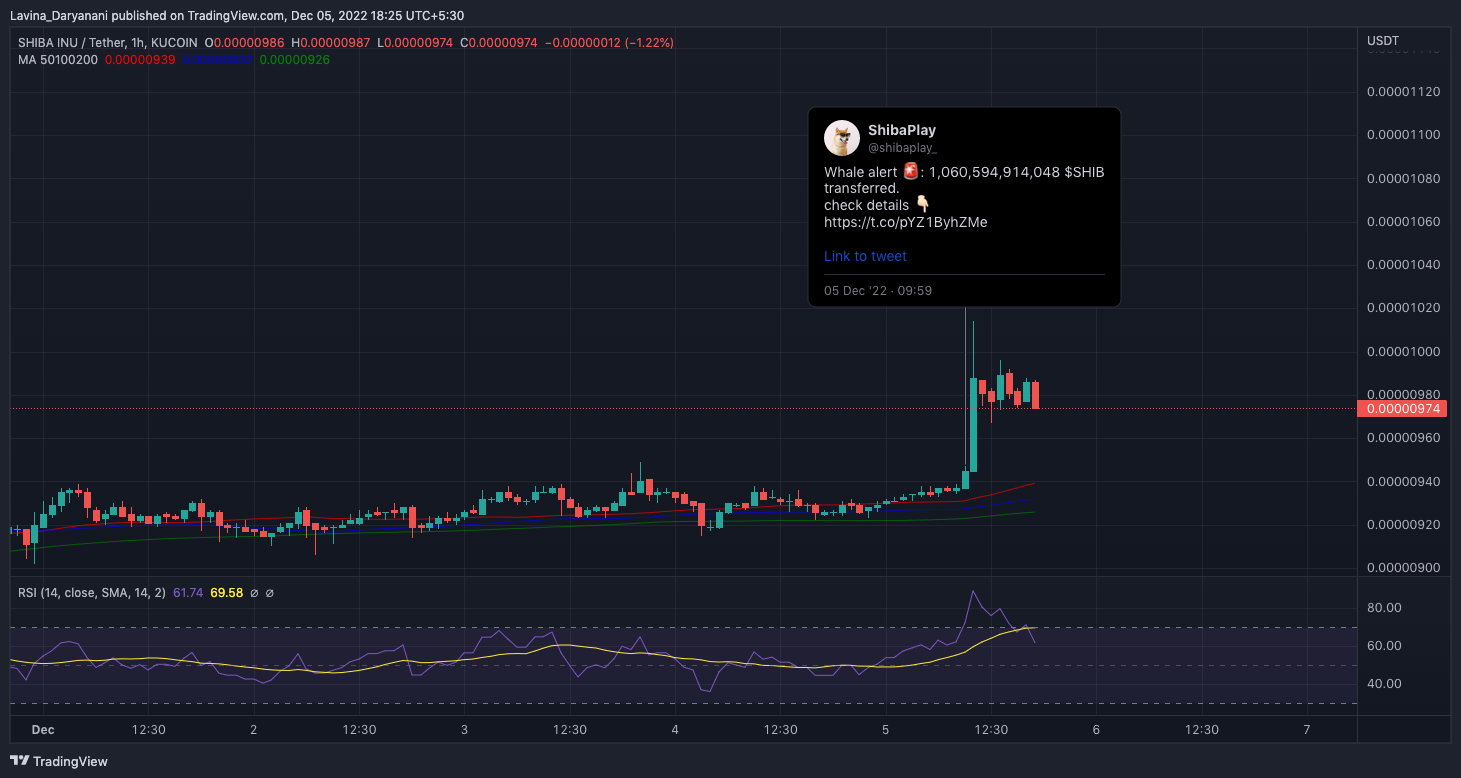 Also Read: Shiba Inu Active Addresses Drop By 61% Despite Brief Rally
Leaving aside Shiba Inu's brief rally, another token from the Shiba Inu ecosystem, BONE, surged by nearly 50% in 2 weeks. The rally has materialized at a time when the community is eagerly anticipating the release of the Shibarium. BONE, as such, is set to be used by validators of SHIB's Layer-2, as revealed by the team.
Shiba Inu Investor Profitability
Contrary to Dogecoin, the majority of Shiba Inu investors were underwater at press time. According to the year to date average, only 30.7% of addresses were in profits. 64.51% of addresses, on the other hand, had incurred losses. The remaining 4.79% of them were in a no loss, no gain state.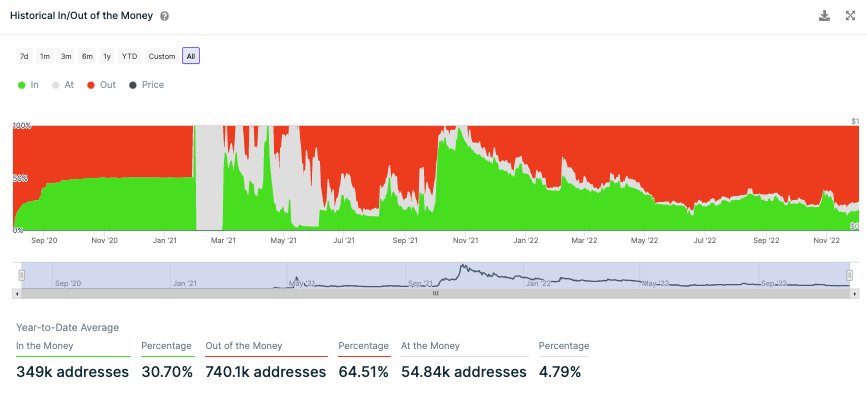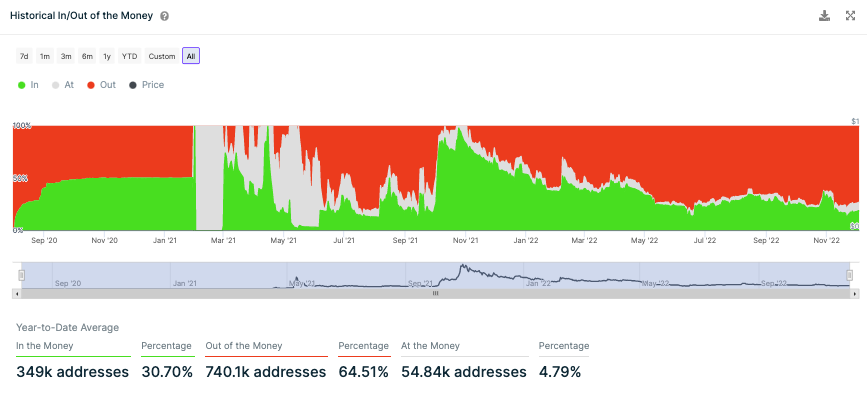 Read More: Dogecoin makes a comeback following Musk's latest endorsement