SafeMoon fans woke up to some great news from their favorite token. Their reflections, as of today, have doubled in the last 24 hours.
Reflections are a way to incentivize the holders of SFM. Investors are charged a 10% tax on every transaction on SafeMoon. The liquidity pool receives 5% of that tax, while the remaining 5% is redistributed, or reflected, to all holders. Holders of SafeMoon tokens receive reflections based on the amount of SFM tokens they own. The more the number of coins held, the higher the reflection.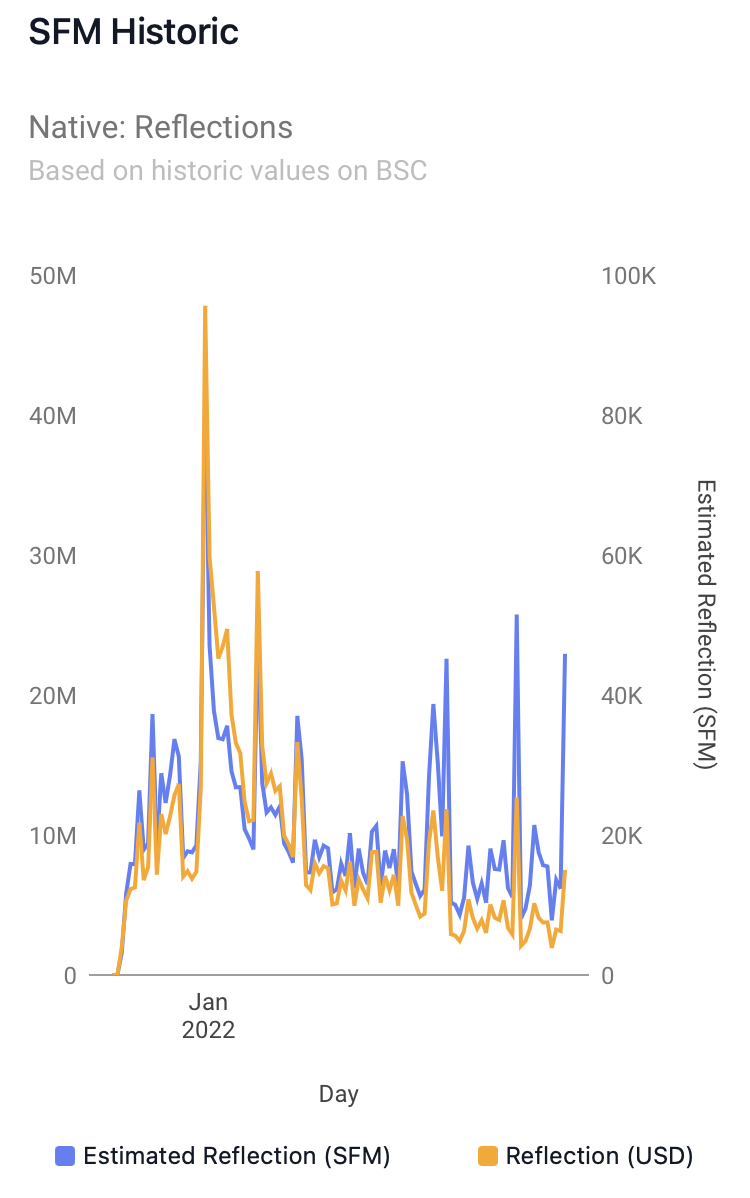 Many fans have accepted the increase in reflections as a birthday gift from SafeMoon, March being their anniversary month. Although some were still awaiting their reflections, others clarified that there may be some glitch in the trust wallet.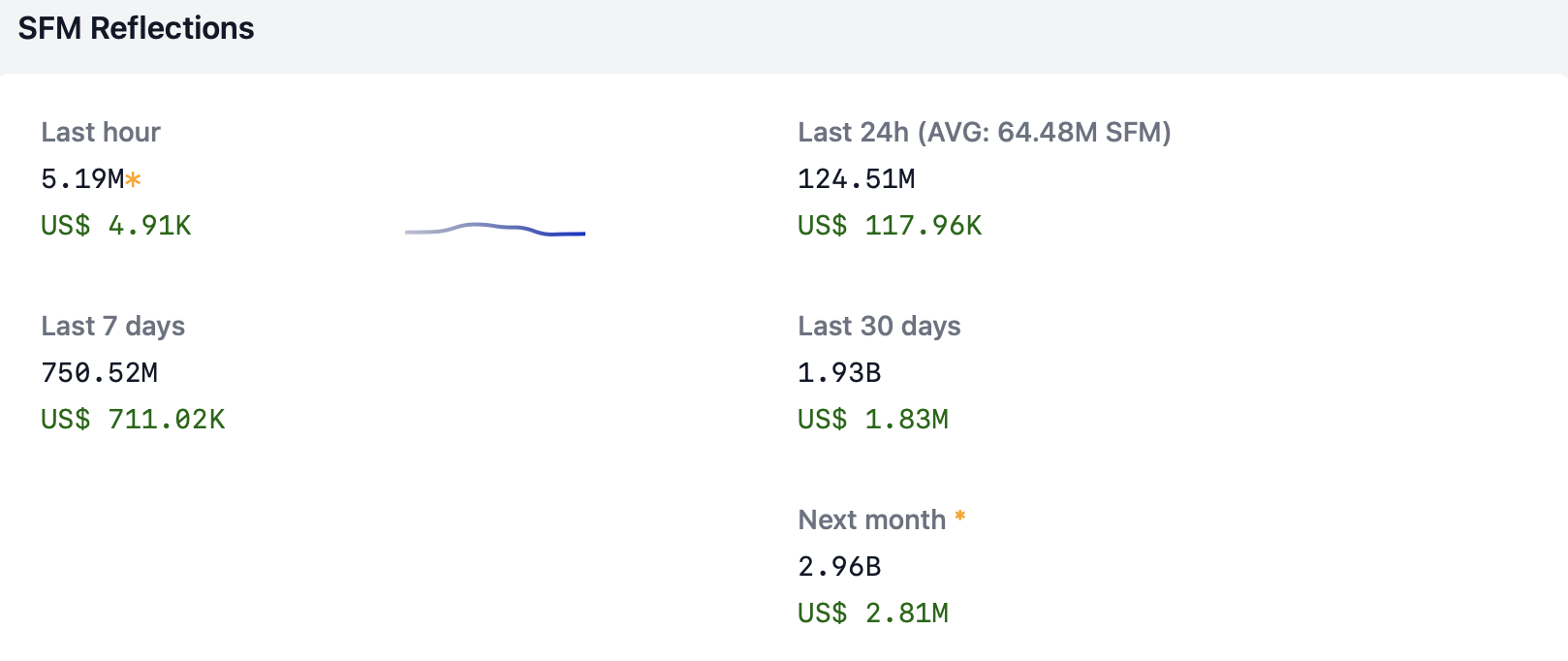 Why did Safemoon reflections go up?
Earlier last week SafeMoon made 30+ wallets defunct which rendered them unable to receive reflections. Among those wallets were some whale accounts, which were suspiciously linked to the BitMart hack of December 2021. The tokens in these wallets may have received tokens in the form of reflections. This could be a major reason for the increase in SFM reflections.
Moreover, the team at SFM had asked users to remove their tokens from the Liquidity Pool on SafemoonSwap. This was deemed "important" and not "optional". The last date to do so was the 22nd of March. The remaining tokens also could have been redistributed among holders, leading to an increase in reflections.
SafeMoon had also announced the launch of their cross-chain swap utility on the 23rd of March, however, there have been no updates on this front yet. Its website was hosted in a new home on their anniversary, i.e. 2nd of March, 2022. SFM rebranded its website from safemoon.net to safemoon.com.
Apart from major listings coming ahead, for example, the Mandala listing which has been pushed due to technical reasons, Safemoon has big plans for 2022. They plan on getting started with Operation Phoenix, where they wish to merge wind turbine energy, with nanotechnology and blockchain innovation. The team is currently in talks with the Gambian government to implement this initiative.
At the time of publication, SFM was trading at $0.00103036.