Shiba Inu's governance token Bone saw its trading volume dramatically spike 205% in the early hours of Thursday. Despite an increase in trading volume, Bone failed to spike in price and remained in the red the whole day. Bone's spike in trading volume is due to investors taking an early entry position as it reached its weekly lows.


Also Read: Shiba Inu: Will Shibarium Burn 100 Trillion Tokens? Shytoshi Responds
Why Is Shiba Inu's Bone 'Trading Volume' Shooting Up?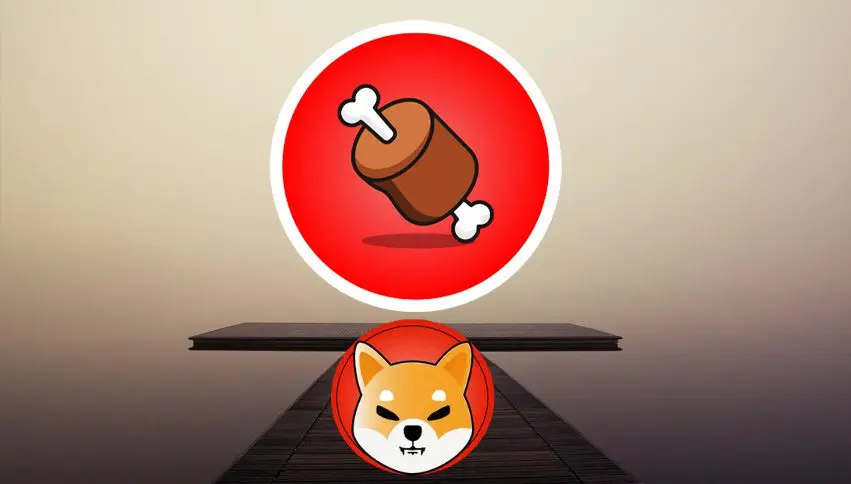 Investors are buying the dips on Bone making use of the opportunity in the days leading up to Shibarium documentation. Bone is the governance token in Shibarium layer-2 network and would have use cases in the SHIB ecosystem. The Shibarium public beta testnet was scheduled to be launched in September but it is now delayed. Shiba Inu's Bone is expected to shoot up in price when the team announces the launch of the Shibarium layer-2 solution.
Also Read: Where & How to Download Shiba Inu Eternity Game
Unification xFund, the firm that's building Shibarium confirmed in a blog post that the documentation could be released "sometime shortly thereafter". Therefore, the documentation release might not be too far away and is closer than expected. We will have to wait and watch for a tentative release date from the SHIB and Unification team.
The lead developer of ShibaSwap, Shytoshi Kusama addressed Shiba Inu's Shibarium issue during a recent Q&A session on Discord. A user questioned him about the Shibarium documentation release citing that we're in Q4 but the L2 testnet was not launched in Q3.
The user wrote, "Because we already in Q4, and you guys saying Q3 so what's going on?" Shytoshi replied that they haven't announced a tentative release date. He added,
"Actually, we haven't said a thing but our frens said it (public beta) was coming Q3 or very close thereafter. And I think that's fair but we don't give dates. Because #lateapril."
At press time, Shiba Inu's Bone was trading at $1.16 and is up 2.1% in the 24 hours day trade. The token doubled in price in August 2022 after jumping from $0.48 to $1.09 in 30 days.