The cryptocurrency market has traded well below its peaks in 2022 as investors show less apatite for highly volatile assets amid global economic worries. As a result, the market caps of most alts have significantly lowered each month this year. However, the same was not applicable to Tron. The 'Ethereum killer' was one of the alts that managed to escape bearish pressure and climb up the crypto ladder. Judging by its recent growth, Tron was making a solid case to enter the top 10 elite list.

At press time, Tron was placed 12th on the crypto ladder, with a market cap of $7.8 Trillion. A full $600 Million separated it from Wrapped Bitcoin, $1.5 Billion from Polkadot, and nearly $3.5 Billion from Dogecoin. But why is it expected that Tron might be able to outshine its rivals? Well, the Relative Strength Index, which gauges market momentum, could answer that question.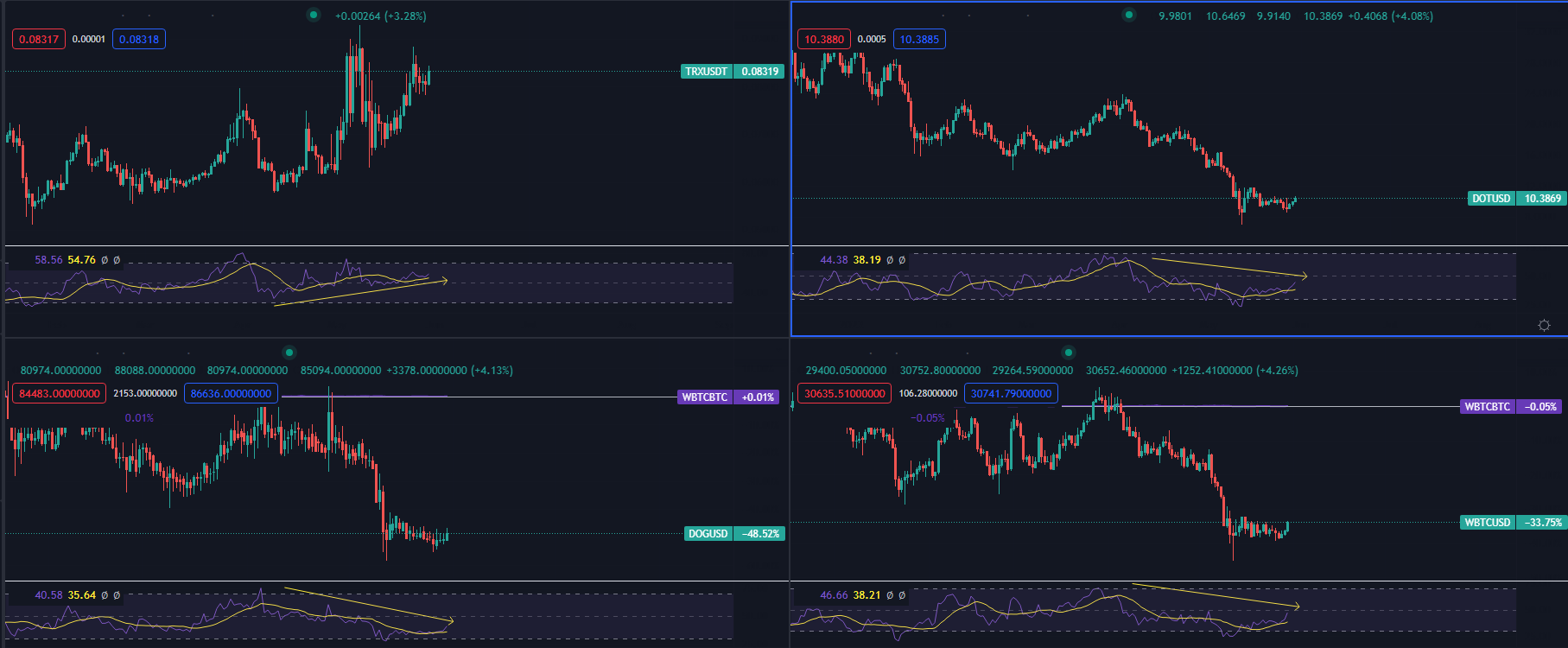 According to the daily RSI, Tron (top right) has been aboard an uptrend since April. The metric has mostly remained above 50 throughout this time – a sign that bulls were controlling the market. On the flip side, the RSI for Dogecoin (bottom left), Polkadot (top left), and Wrapped Bitcoin (bottom right) showed that the markets were still under bearish pressure, indicating that their growth was limited for the moment.
Furthermore, Tron's ongoing uptrend appeared to be organic, which is a positive sign over the long run.
Tron's daily active addresses have constantly spiked over the last few months, showing that more users were interacting with the network. The attached chart showed that Tron's network activity was higher than most top coins, including BTC and ETH.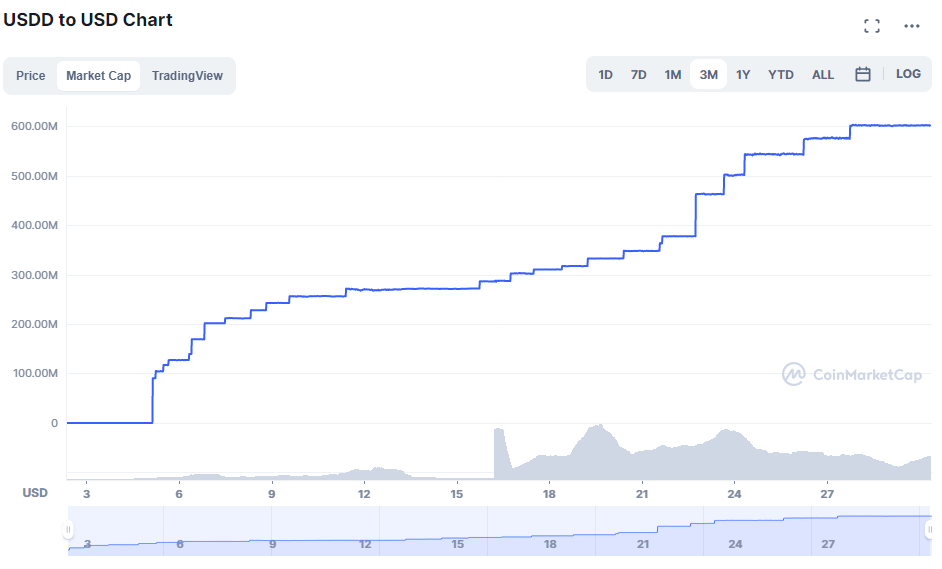 In a critical climate for stablecoins following UST's collapse, Tron's USDD has performed exceedingly well. The new stablecoin, launched a little over 3 weeks ago, has attracted a growing number of investors. USDD's market cap rose to over $600 Million, making it the 8th largest stablecoin by the same metric.

Tron's TVL has been discussed at length in earlier articles but it's positive to see that the growth hasn't hit a roadblock despite last week's volatile market. The network's TVL was close to $6 Billion and held its position as the third-largest blockchain by TVL, trailing just behind BNB and Ethereum.
Whale purchases nearly $80 MLN TRX tokens
While large purchases are often observed during market downturns, they do come as somewhat of a surprise when the price is rallying. On Monday, a wallet purchased nearly $80 Million of TRX from Binance, making it one of the largest token transactions of late. While the purchase was an isolated development, it wouldn't be surprising to see more whales jump on board and reinforce Tron's rally.
Conclusion
Tron has come a long way since trading at the 27th position on the crypto ladder just 4 months ago. The abovementioned metrics indicate that the uptrend was backed by favorable developments that could continue to fuel Tron's success. With just 3 more spots left to beat, Tron could very well become a top 10 crypto in the months to come.