Steering away from the FTX contagion, Bitcoin [BTC] was making its way onto $17K. After residing in the bearish arena for quite some time, BTC managed to figure its way out. The asset even hit a low of $15,599.05 stirring panic among investors. However, bringing back some hope into the market the king coin revised it's two-week high earlier today.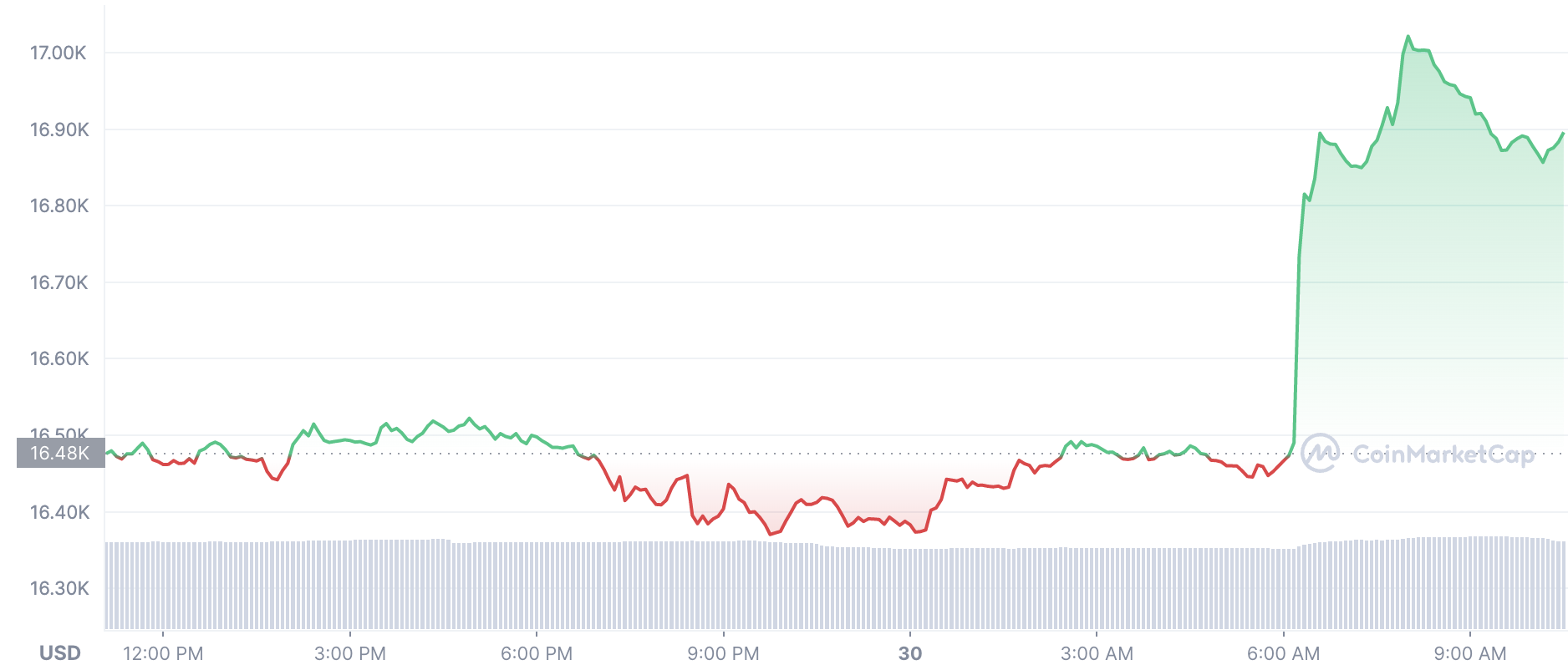 As seen in the above chart, the sudden spike took Bitcoin from a low of $16,366.66, all the way to a high of $17,021.67. At press time, however, the asset encountered a slight correction which pushed BTC to $16,899. The asset's daily price gain was at 2.54 percent.
Out of all its investors, Bitcoin miners were expected to be the ones at relief. The BTC mining industry took a major hit as the king coin continued to plummet. Amidst this, the latest surge was expected to be beneficial to these miners.
Despite this surge, the hash rate of the Bitcoin network continued to plummet. It was further brought to light that the hash rate of the asset nosedived from 272 EH/s to a low of 238 EH/s. This 13 percent drop was linked to the ongoing miner seller pressure.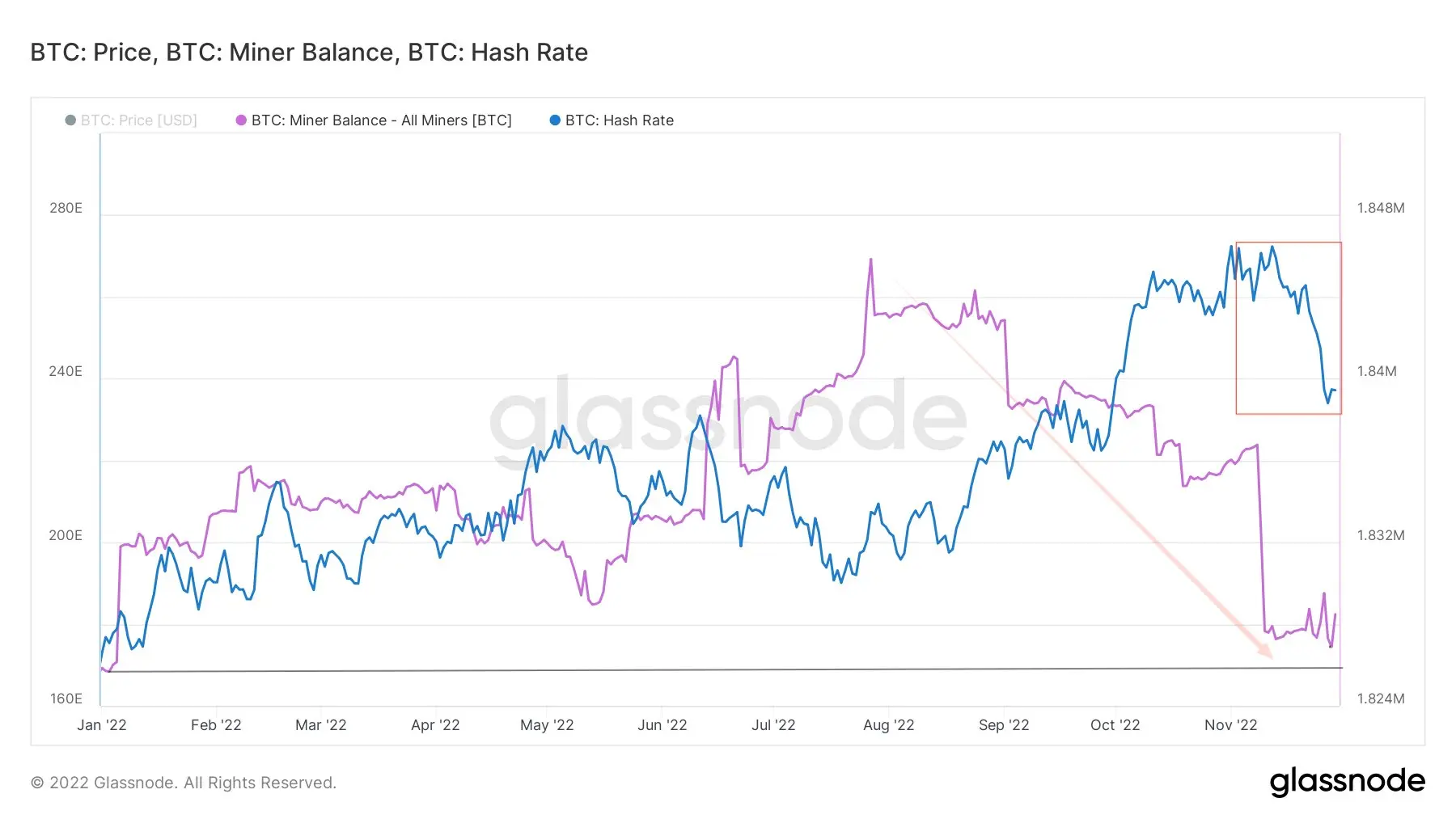 It was likely that these miners were trying to bag more profits as BTC rose for a bit.
Bitcoin miner selling pressure to surge?
As mentioned earlier, miners have been on a selling spree. Last week, the network experienced the most aggressive miner selling in about 7 years. Miner selling pressure was up by 400 percent over a period of 3 weeks.

Bitcoin's mining profitability at present is at its lowest throughout the year. Further considering the recent loss that these miners attained, the selling pressure is likely to persist as these miners would prefer selling off their holdings at a higher price.
Additionally, if these miners continue to sell their holdings, Bitcoin's price is speculated to go on a downward spiral.