Bitcoin [BTC], the world's largest cryptocurrency has witnessed its fair share of ups and downs. The asset has endured several bear as well as bull markets. Thanks to its previous bull run, the king coin achieved its all-time high of $68,789.63. This was attained about a year ago. A lot has clearly changed within a span of one year. While Bitcoin managed to survive the aftermath of the Terra collapse, the downfall of FTX appeared to be increasingly detrimental.
As seen over the last couple of weeks, the FTX debacle pushed Bitcoin to $15,599.05. BTC dropped to this level after nearly two years. While several were affected by this abrupt downfall, Bitcoin millionaires were among them.
It was recently brought to light that back when BTC hit its all-time high, the total number of millionaire wallets was at a high of 112,898. However now, the number of BTC addresses with a balance of over $1 million is around 23,000.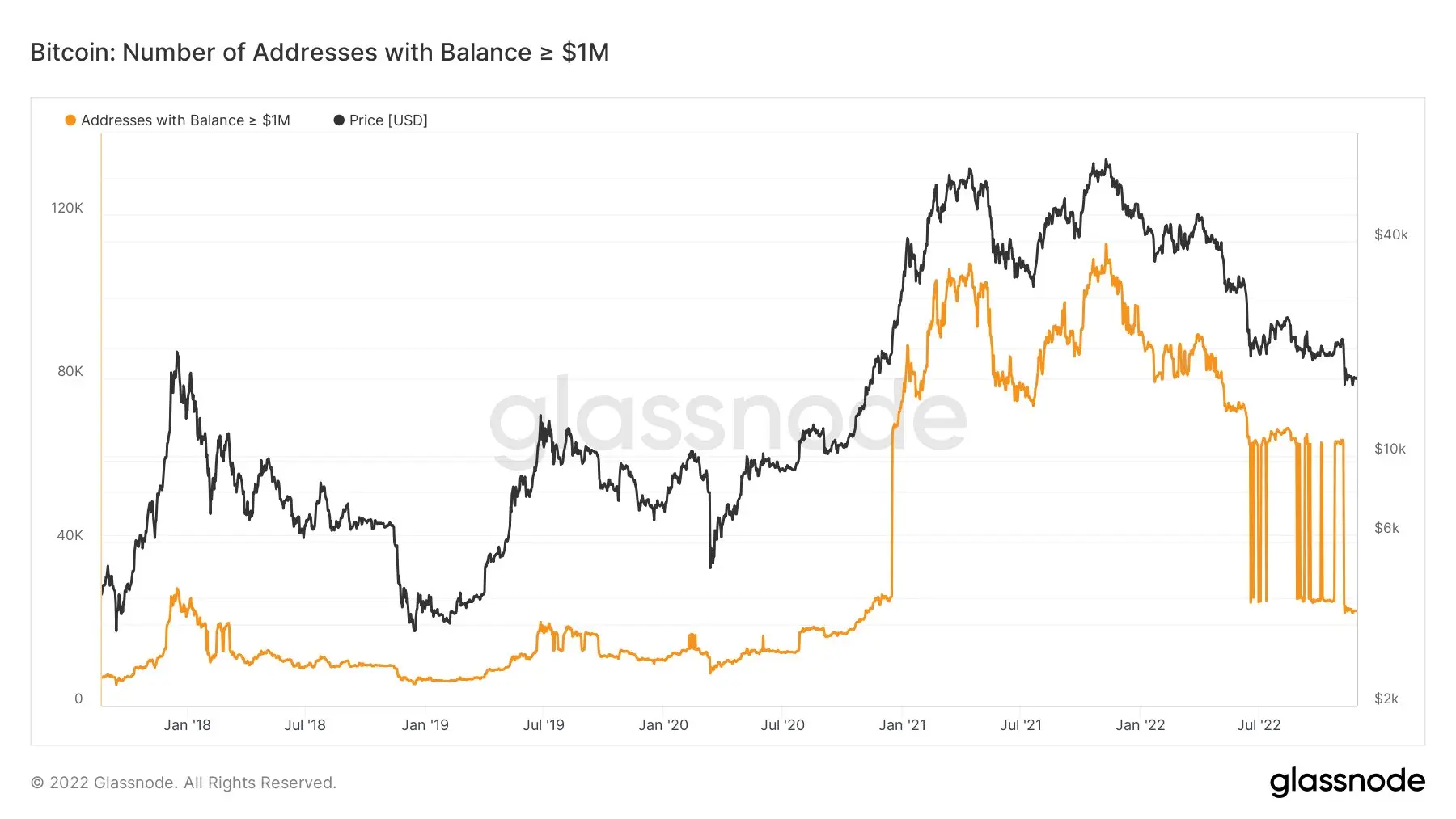 As seen in the above chart, millionaire wallets were down by 79 percent since last year.
It should be noted that several long-term holders of the king coin were also enduring a major loss. Despite this, there were individuals who were pocketing Bitcoin at a discounted rate. It was found that wallets with 1 BTC or more were at an all-time high. At present, there were 952,00 wallets with at least 1 BTC.
Will Bitcoin lose investors if its current trend persists?
Predictions regarding Bitcoin's next move have been flooding crypto Twitter. While some believe that the asset might drop to a low of $6K, a few others affirmed that $13K would be its bottom.
At press time, Bitcoin was trading for $16,210 with a 2.10 percent daily drop. It should be noted that the asset dipped to a low of $16,086.36 from a high of $16,594.41, earlier today.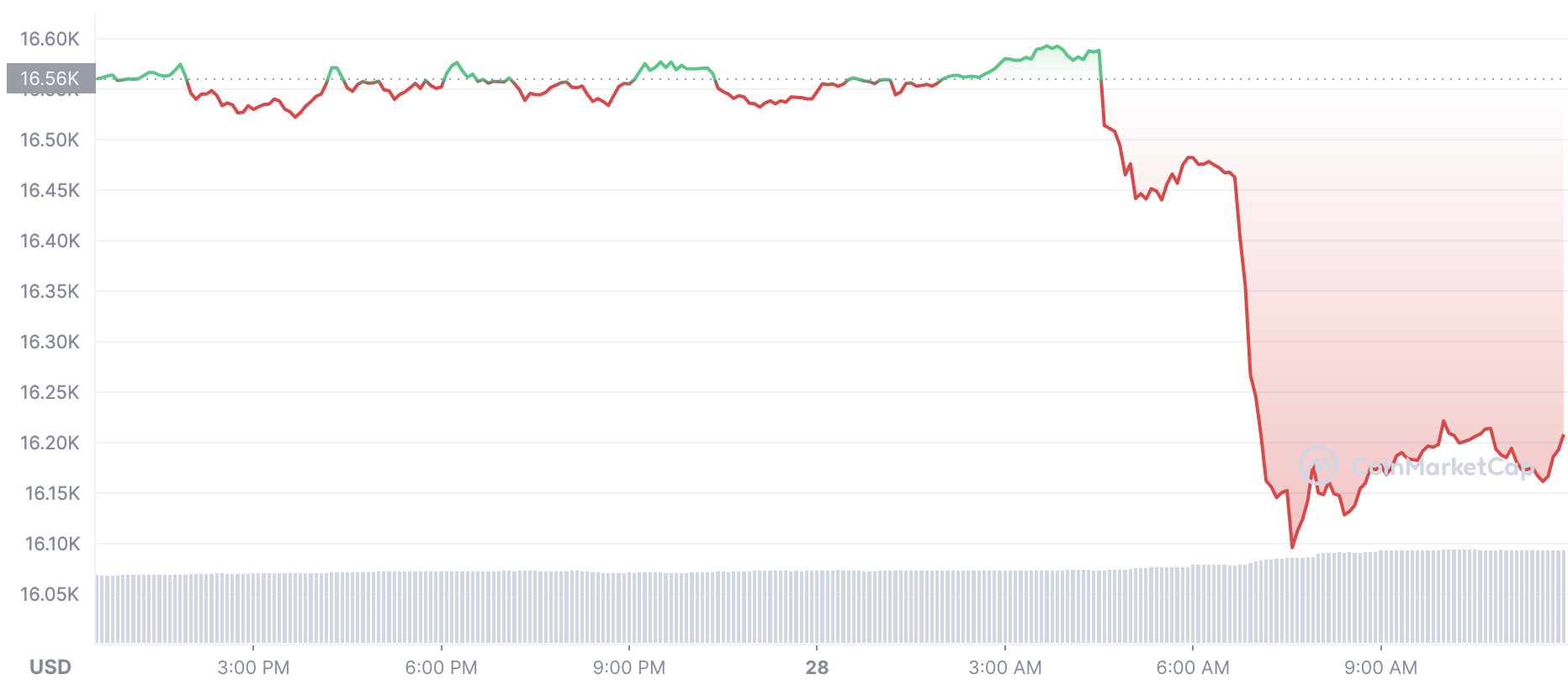 While Bitcoin has managed to stay over the $16K zone, any further plummet is expected to see the exit of "tourists" from the market.