Bitcoin has been time and again called "digital gold". This is mostly due to the similarities both these assets share. This includes sound money characteristics, scarcity, or limited supply, correlation with other markets, hedge against inflation, and a store of value assets. Several have even touted Bitcoin to be the 21st-century gold.
Looking at Bitcoin's potential, the community expected the asset to take over gold and become a more popular choice of investment. However, things did not go as planned thanks to the ongoing bear market. While Bitcoin endured a yearly drop of about 74.64%, gold was up by 0.55%. Even though this isn't a major rise, gold still remained relevant across several markets.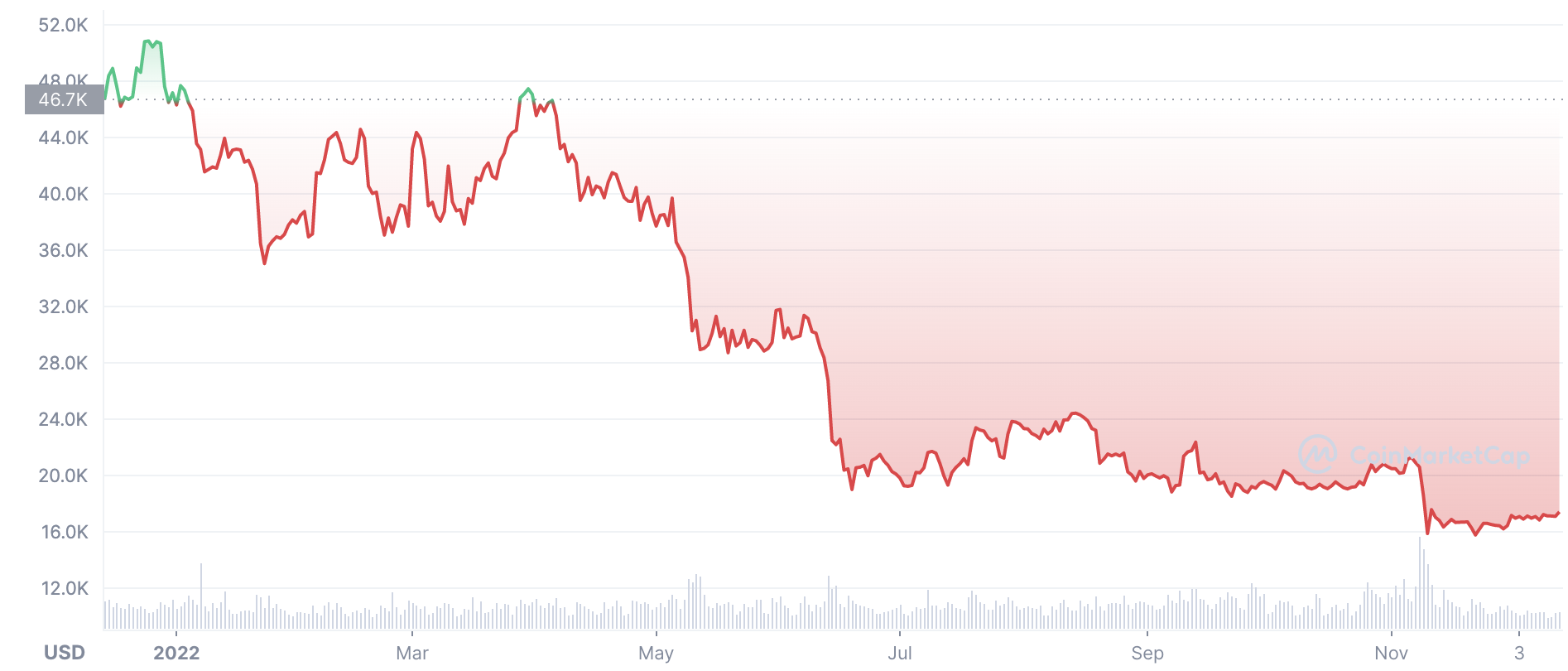 At press time, BTC was trading around a low of $17,440.02 with a 2.73% daily surge. The asset hit an all-time high of nearly $69K November 2021.
In a recent research report, Goldman Sachs elaborated on the same line of thought. The report points out how gold entailed real demand drivers. BTC, on the other hand, has proven to be highly volatile. Therefore, Goldman Sachs believes that BTC is more prone to being impacted by stringent financial conditions. The asset reportedly mirrors a "risk-on, high-growth tech company stock."
Detailing the same, the report read,
"Bitcoin's volatility to the downside was also enhanced by systemic concerns as several large players filed for bankruptcy."
Gold, on the other hand, is more of "a useful portfolio diversifier."
Is Bitcoin still finding its use case?
While some look at BTC as a store-of-value asset, a few others view it as a means of payment. Goldman Sachs noted that Bitcoin was still looking for a use case, while gold has managed to develop non-speculative use cases.
Gold bug Peter Schiff has been an advocate for the same. In his recent tweet about Bitcoin, Schiff was seen calling BTC a "speculation" as opposed to an investment.