Shiba Inu is the 2nd most popular cryptocurrency for the month of November. The meme token has risen in stature in Q4 2021 but since reaching its high of $0.00008850, the value has dropped by more than 50%. It is mildly concerning as other assets are currently recovering in the charts.
On the development side of things, the ecosystem is expanding but the drop in price might lead to community disparity. In this article, we will look at the current situation for SHIBA inu and what its immediate future may hold.
Diving into Shiba Inu fundamentals
The SHIB Coin has dropped by more than 40% in the month of November. Needless to say, it is affecting on-chain activity due to a decline in prices. As illustrated in the date below, SHIB's 24-hour active addresses are slowly decreasing. Reducing active addresses suggest that fewer and fewer investors are transacting with the asset.

Similarly, SHIBA's social volume is also getting affected. While it continues to represent a massive community named SHIB Army, its general social sentiment is going down. That means fewer general investors were talking about the token. One of the key momentum catalysts for SHIBA's rise is a market opinion, and currently, it is showing signs of frailty.
READ ALSO: A Shiba Inu Whale Buys SHIB Worth $500 Million


It only takes one Bullish Trigger
Regardless of the weakened activity and social sentiment, Shiba Inu continues to expand in the market. Its listing on the Kraken exchange is a massive moment, opening doors to a wider investment sector. Moreover, Shiba Inu is slowly building towards a metaverse functionality in 2022 as well. With blockchain gaming agenda in its mind, Shiba Inu is probably in for the long haul.
READ ALSO: GiftChill adds Shiba Inu for payments as Newegg speculates potential listing
Now, in terms of holder sentiment, it is undeniable that loyal supporters are still active. On 25th November, the Shiba Inu community reached 1,002,766 unique wallets holding SHIB tokens. In comparison, it took Ethereum more than 5 years to reach that milestone. Irrespective of a fading trend, Shiba Inu remains relevant in the wider landscape. It is slowly becoming more credible and less meme-centric.
Price Layout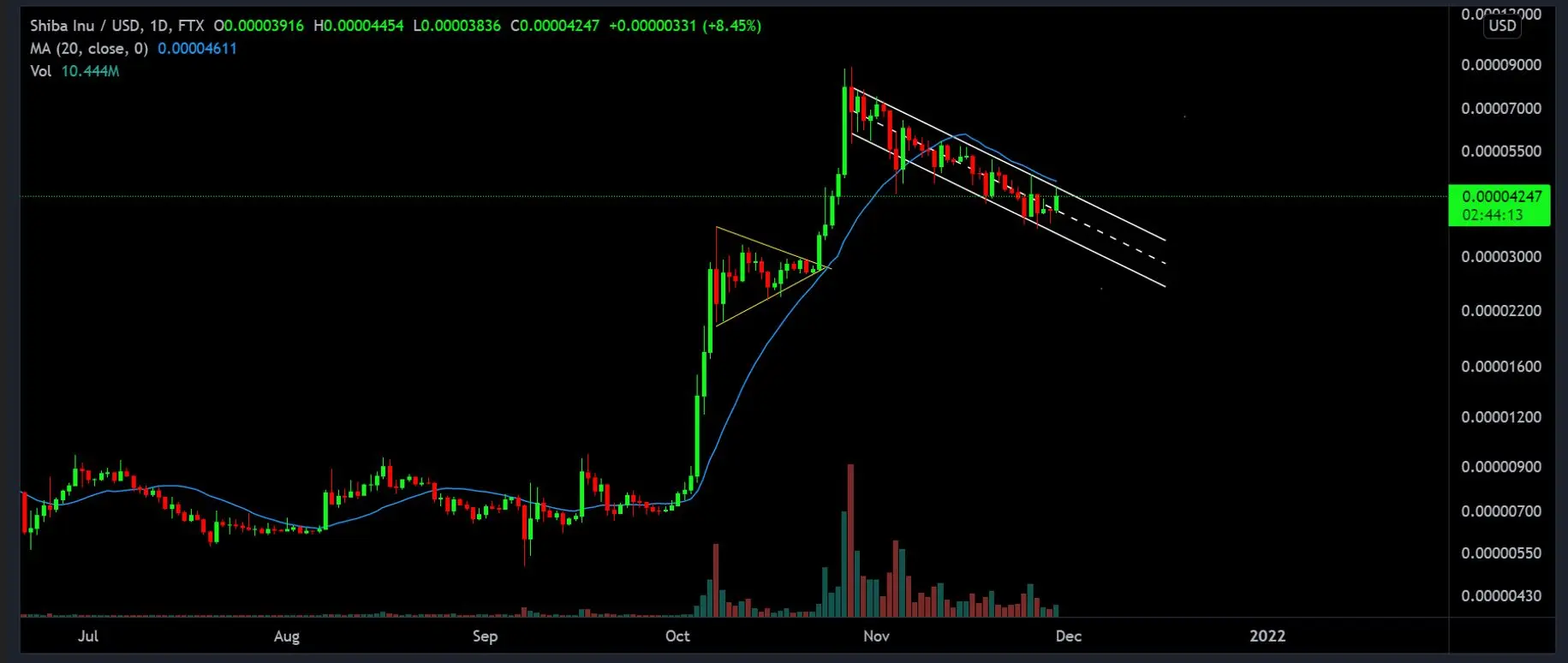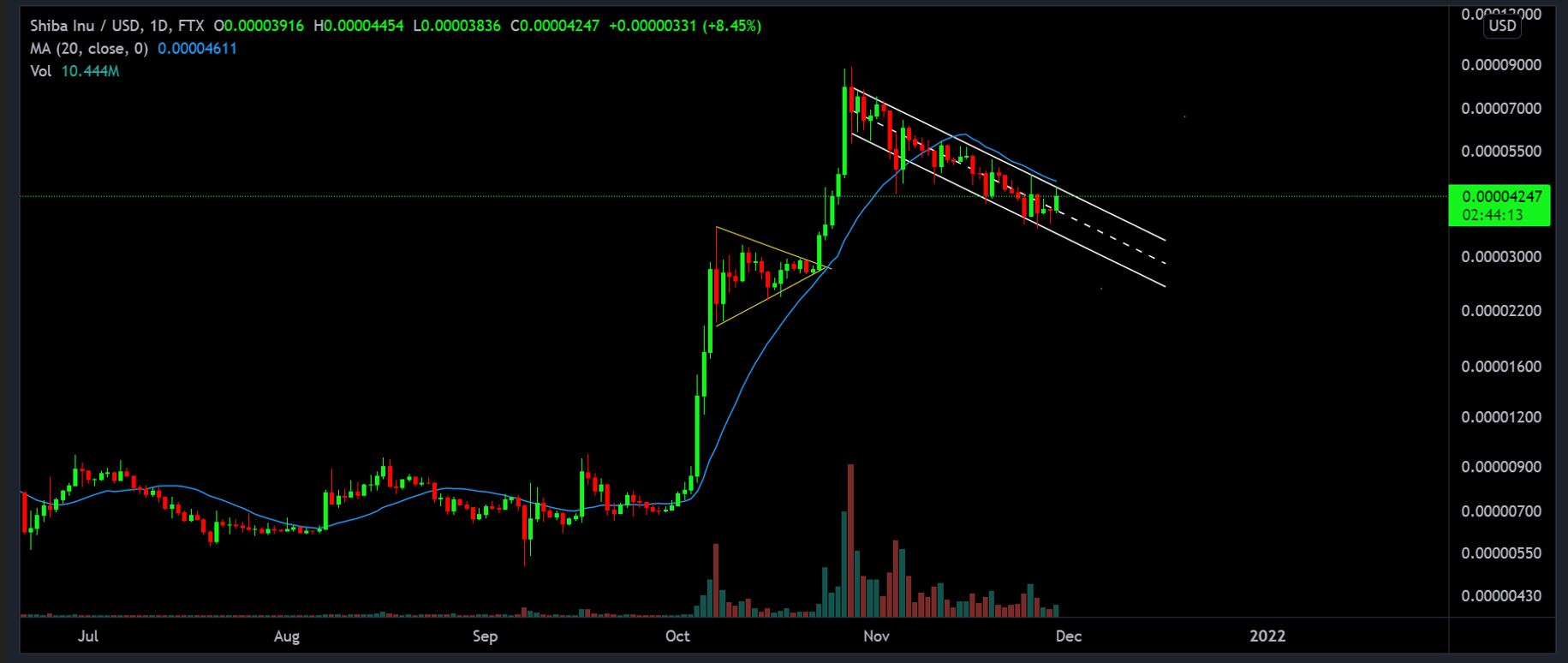 As highlighted before, SHIBA's presence can be back in the chart if the asset breaches above the current descending channel pattern. While it continues to move within the trendlines, any movement beyond the pattern would allow a stronger bullish case. Investors will flock in once the meme token catches another positive run in the charts.
Hence, while Shiba Inu might be quite on the charts, its community needs only a minor stimulant to surgery in the industry yet again.