Ripple's native token XRP became the largest traded cryptocurrency on two of South Korea's leading exchanges. Korea's top crypto trading platforms Upbit and Bithumb experienced a combined trading activity of $348 million on March 26. The rise in trading activity was achieved in pairs with the Korean Won. The trading volume of XRP on Upbit exceeded that of Binance (BNB) by over 100 million tokens, according to CoinMarketCap.
The sudden spurt in purchases came at a time after the token cooled down post rising 25% last week. XRP shied away from touching $0.50 reaching a new yearly high of $0.493. After the cryptocurrency briefly dipped during the weekend reaching $0.42, the two Korean exchanges experienced a surge in purchases.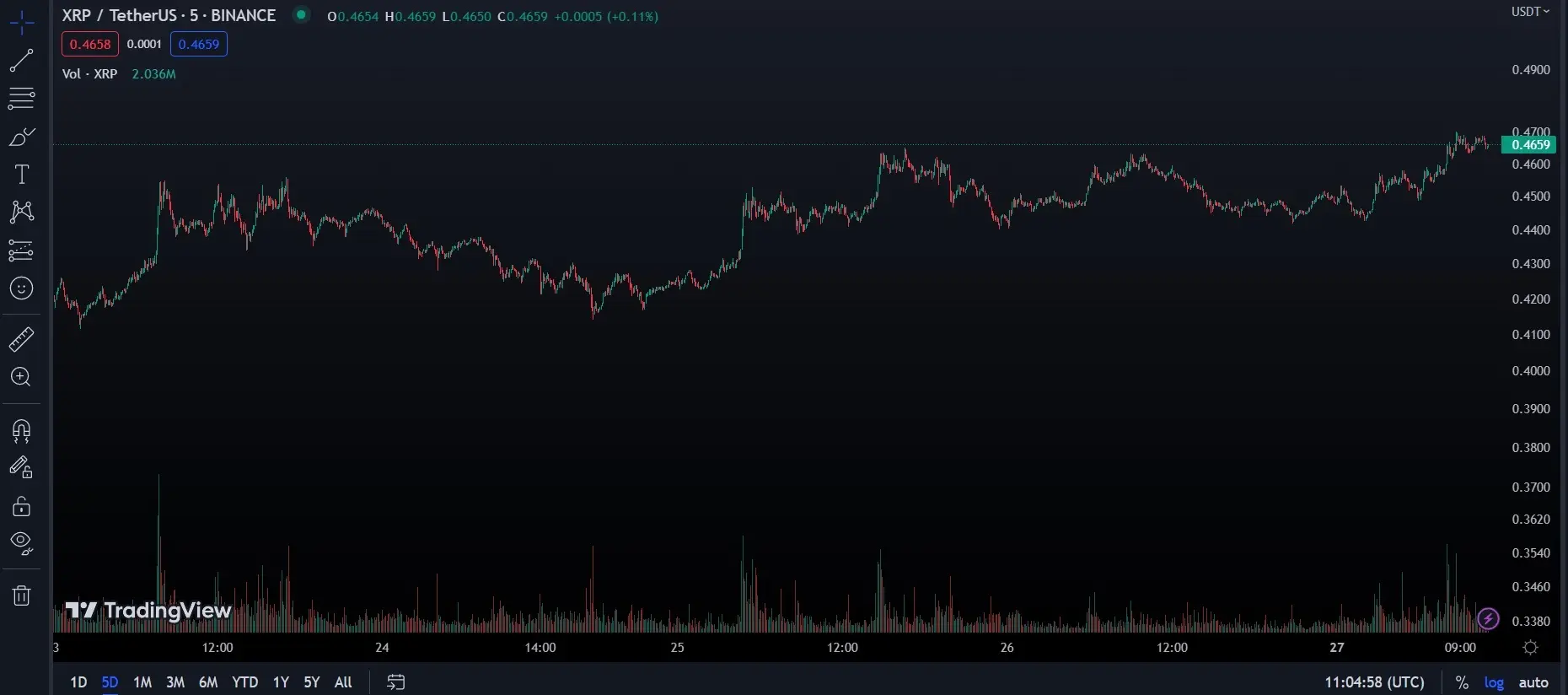 The XRP community also highlighted the development on social media indicating that Korean investors are keen on accumulating the token. The rise in its trading volume in the country shows an increased interest from investors who find the token to be promising. However, it is not known if the buying spree will continue as the token remains in the green on Monday.
Also Read: VeChain: VET Price Prediction For April 2023
Ripple: When Could XRP Reach $0.50?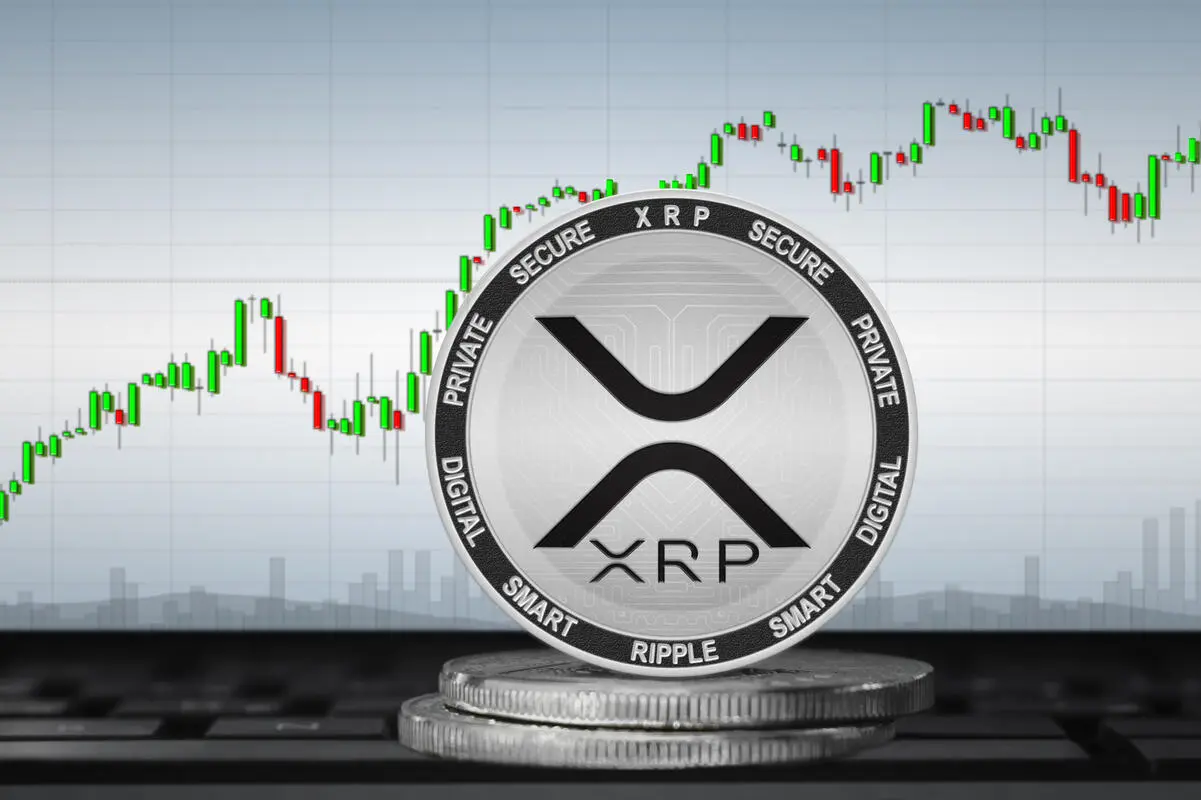 According to a recent price prediction from CoinCodex, Ripple's native token could hit $.50 in the next two weeks. The on-chain metrics firm estimated that XRP might touch $0.50 during the second week of April.
Also Read: Coinbase Plans to Develop Inflation-pegged Stablecoin 'Flatcoins'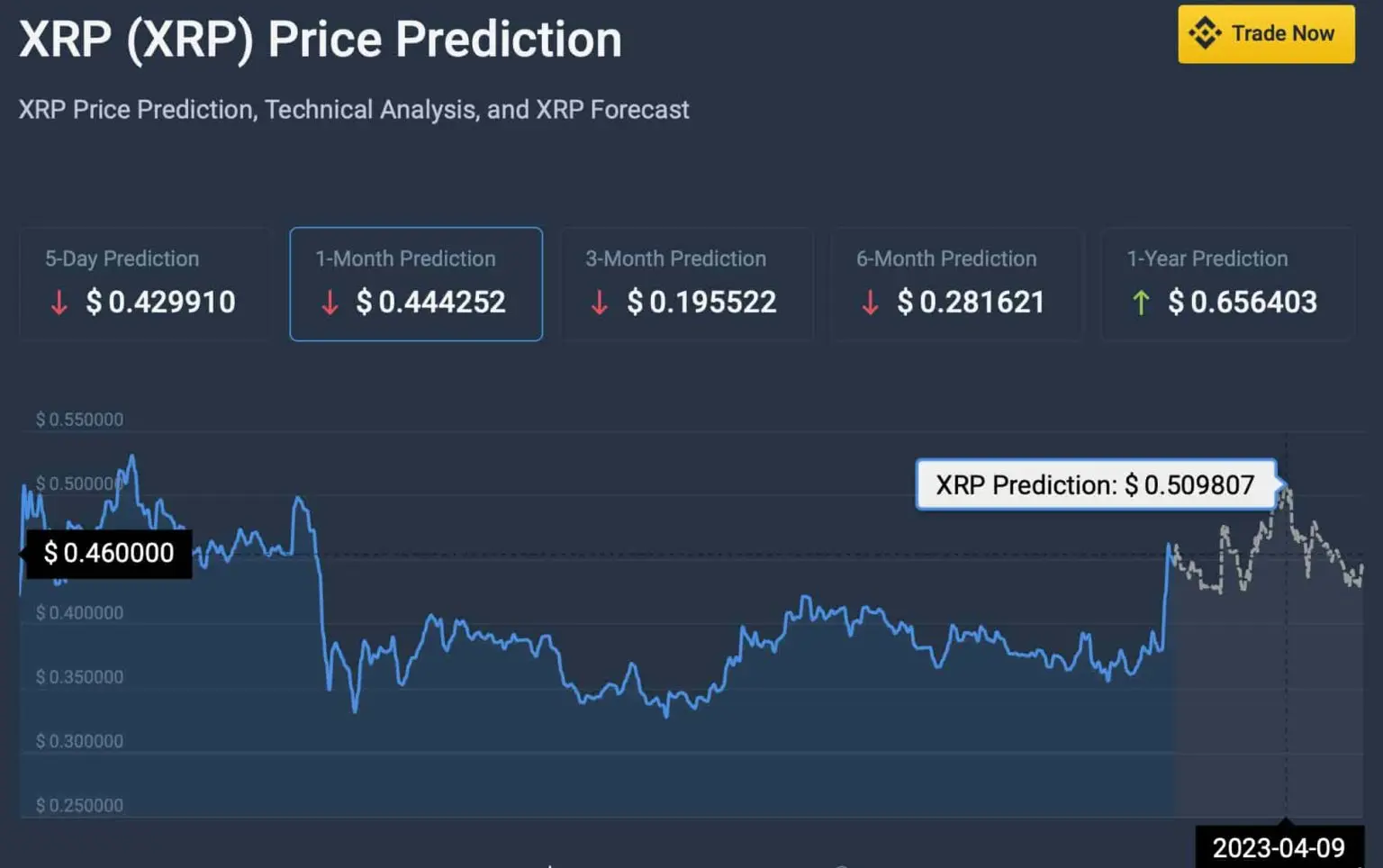 The prediction estimated that XRP could reach a maximum high of $0.509, according to the projection. However, the forecast suggests that XRP could retrace in price after touching $0.50 and not remain there for long.
Also Read: Elon Musk Shares Concern Over Microsoft Access to ChatGPT Tech
At press time, XRP was trading at $0.46 and is up 1.8% in the 24-hour day trade. Ripple's native token is down 86.17% from its all-time high of $3.40, which it reached in January 2018.