One of the best use cases of crypto is cross-border payments. While the world was busy criticizing the industry for its association with the dark web, specific projects stepped up their game. For instance, Ripple decided to use XRP and roll out on-demand liquidity. With this, cross-border payments became easier. Now doubling down on its interest in the arena, Ripple decided to team up with FOMO Pay.
FOMO Pay, a Singapore-based payments firm, will reportedly employ Ripple's ODL service. Following the pandemic, the world witnessed a surge in cross-border payments. Therefore, FOMO Pay, to enhance its hold on the cross-border payment space, decided to go ahead with the partnership.
Ripple's ODL service leverages XRP and acts as a bridge between different fiat currencies. It addresses the various shortcomings of the existing financial system. As a result, it remains a popular choice among individuals.
The Asia Pacific [APAC] region seems to be a priority for the platform as it continues to expand its hold. The rising demand for quick settlements has put Ripple on the front stage. Ripple's VP of APAC Brooks Entwistle previously revealed that RippleNet transactions in the region surged 130 percent year-over-year.
Speaking about Ripple's latest partnership, Entwistle added,
"With the Asia Pacific region teeming with opportunities to solve existing silos and inefficiencies with payments, we're seeing many forward-looking financial institutions clamoring for the next evolution of payment infrastructures – and notably based on crypto and blockchain technologies."
Ripple's ODL service shines through the bear market
This year's detrimental bear market turned portfolios into the red. Many failed projects came to light as the bear dominated the market. XRP took several hits over the last couple of years. From its infamous tiff with the Securities and Exchange Commission [SEC] to its relatively stagnant price, XRP was the talk of the town.
The bearish invasion pushed the altcoin down; however, it managed to stay afloat and not sink like its counterparts. At press time, XRP traded for $0.33 with a 2.94 percent plummet.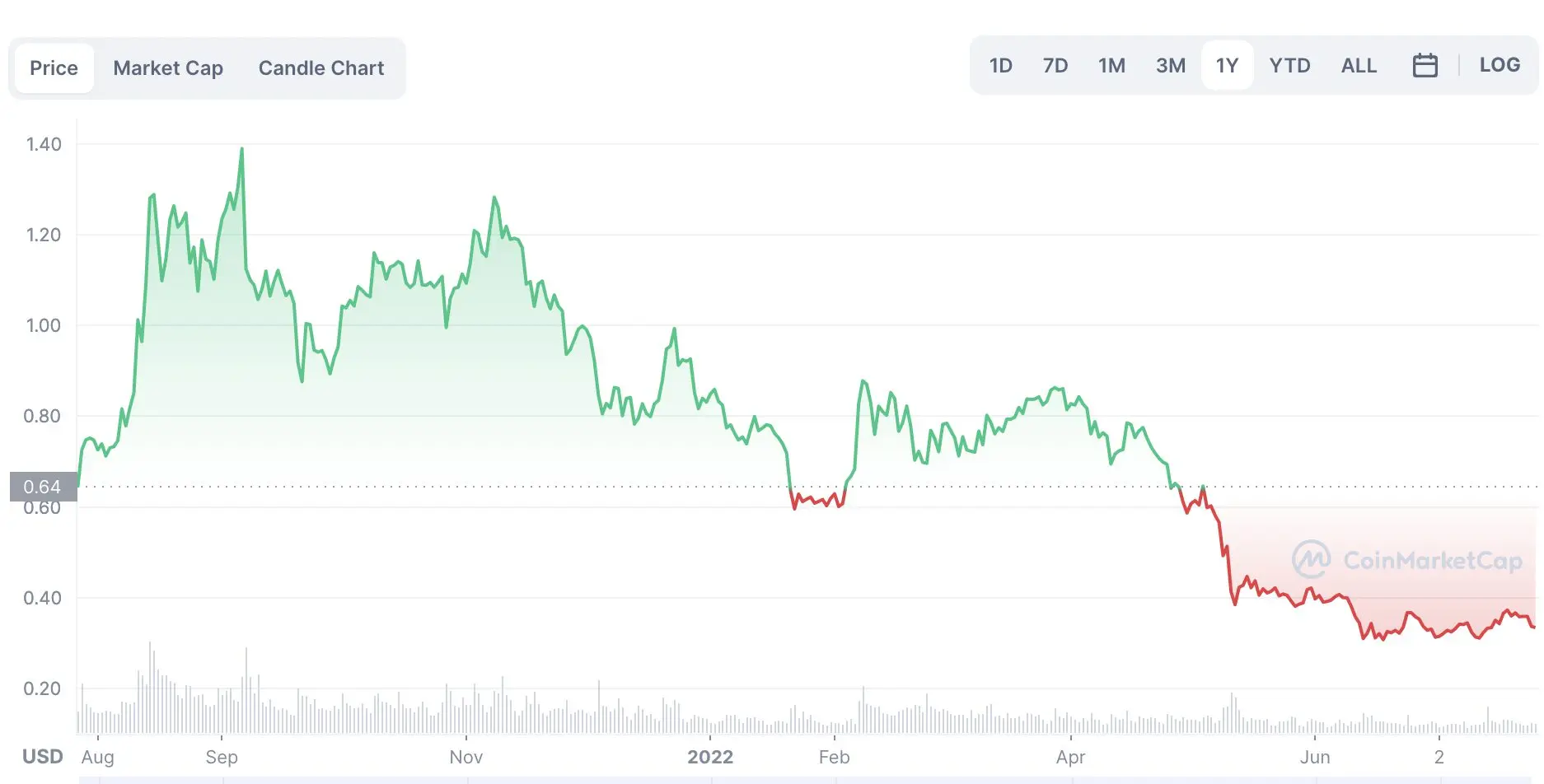 Despite its depleting price, the altcoin has remained relevant and is a popular choice. The ODL service it offers is speculated to be the reason behind it.
Prominent banks across the globe, particularly in Asia, have expressed interest in onboarding Ripple's ODL service. The Q1 2022 XRP Market Report highlights how the ODL business has brought in lots of volumes. The report read,
"Ripple has continued to engage in sales related to ODL and these volumes have ramped up substantially as Ripple's ODL business expanded as well. As has been the case since Q4 2019, Ripple did not conduct programmatic sales in Q4."