According to the data on BTC.com, one Bitcoin (BTC) block took over an hour to mine on Monday. The block in question is 759,054, mined by Luxor. The interval between the block mined by Luxor, and the previous block, mined by Foundry USA, was a whopping 85 minutes. The block by Foundry USA was mined at 12:39:13 PM, while that by Luxor was mined at 2:04:54 PM.

The delay in mining the block led to nearly 13,000 transactions being stuck in pending. The data is corroborated by Mempool. An incoming transaction spike is observable during the 85-minute gap.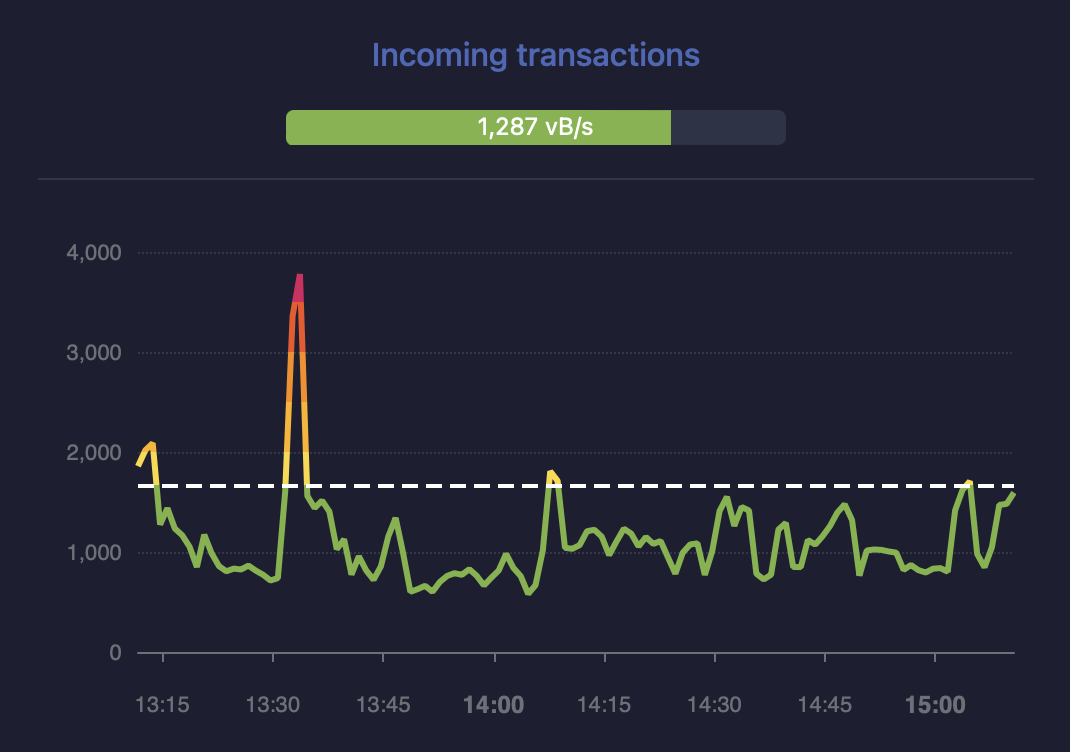 In order to maintain block confirmations every 10 minutes, Bitcoin underwent a difficulty adjustment last week. Nonetheless, it is unclear as to why the 85-minutes delay took place today. Additionally, mining difficulty has reached new highs every other week lately.
Mining Bitcoin is getting more difficult
While the price of Bitcoin (BTC) remains below the $20K mark, the network's difficulty is increasing daily. According to the data on Coinwarz, network difficulty reached another ATH (all-time high) of 325.11 EH/s last week. Presently, it stands at 255.30 EH/s.
However, miner revenue has not made any positive movements, continuing to move sideways.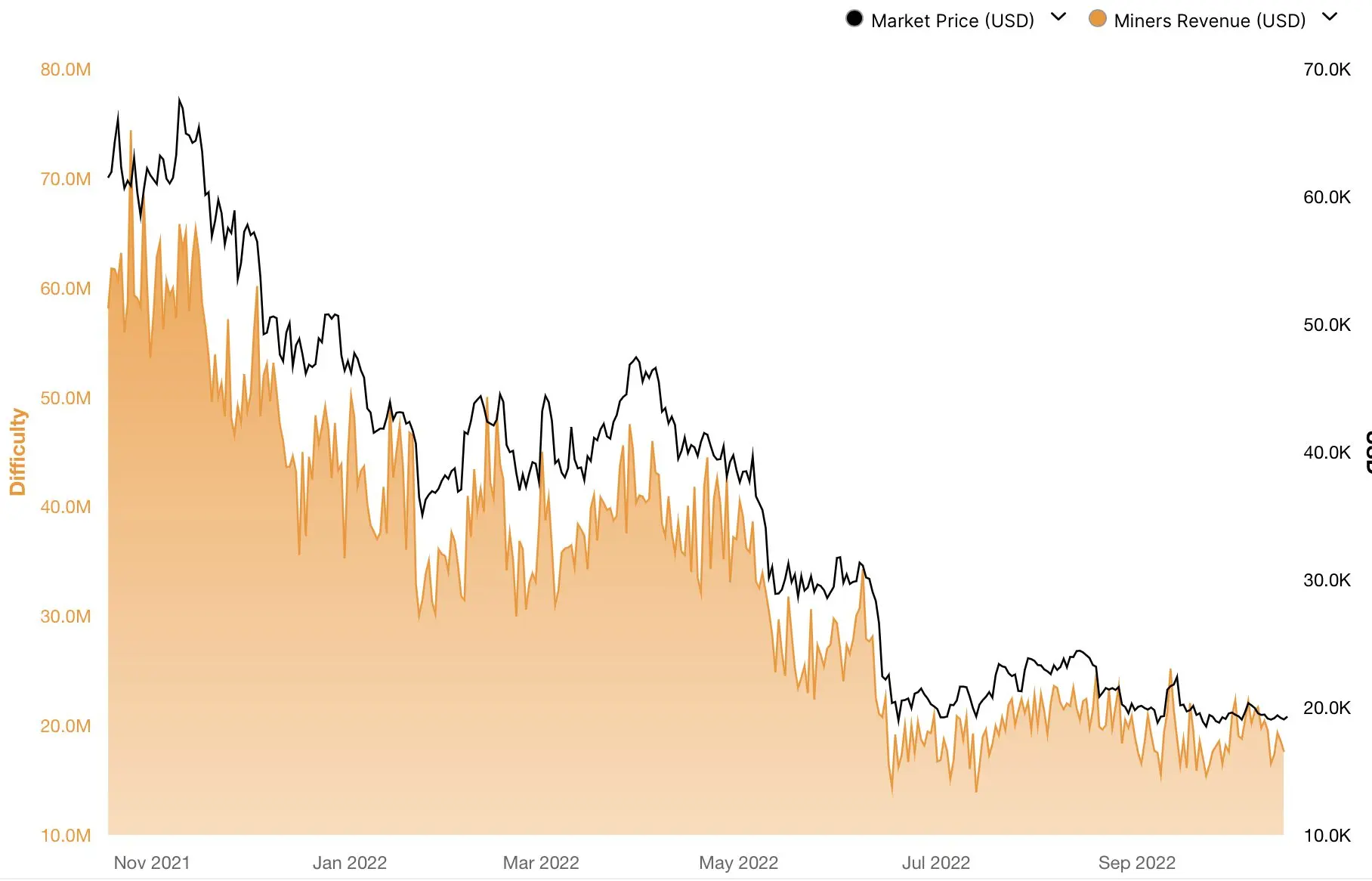 It is possible that the difficulty has increased due to an influx of new miners, especially those leaving the Ethereum system. Or it is possible that new miners from new crypto-friendly jurisdictions have come on board. With GPU prices going down once again, new miners may be setting up their operations on the network. However, it still does not answer the delay in the block creation today.
While mining continues to get more and more difficult, Bitcoin (BTC) continues to underperform. The token has struggled to get passed the $20k barrier. At press time, BTC was trading at $19,382.32, up by 1.4% in the last 24 hours.