The newest Meta application has officially arrived, and it has taken the tech world by storm. Already being billed as a potential threat to the social media landscape, we break down the 5 ways that Meta's Threads and Twitter are different and the ways that they are similar.
Although Threads has grown in popularity at a rapid rate, it isn't reinventing the wheel. After all, it is a social media application that relies on what has proven to work with consumers. However, it is also bringing forth a unique approach, that will certainly increase interest from potential defectors to Meta's platform.
Also Read: Meta's Threads to Add $8 Billion in Annual Revenue by 2025
How Threads & Twitter are Different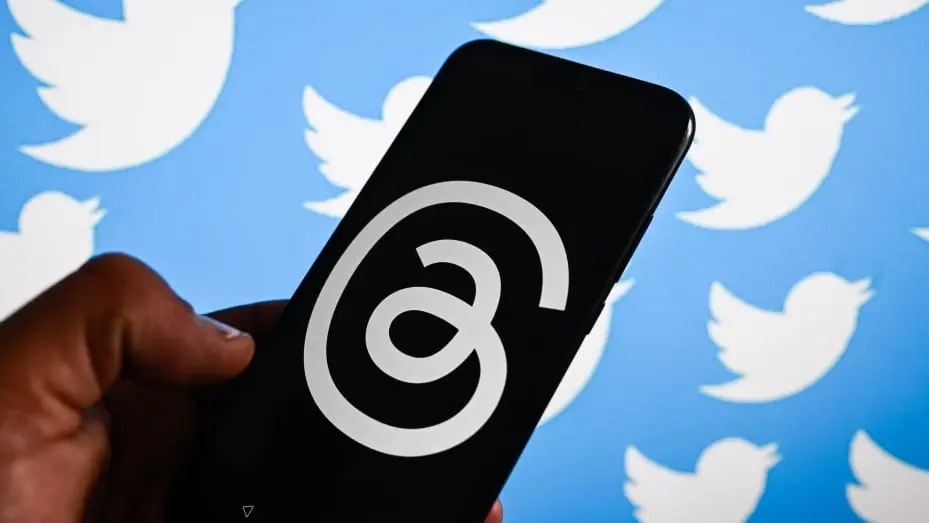 Interconnectivity
What is the initial draw of Threads, and the difference between the two platforms, is its interconnectivity with the Meta brand. Indeed, Threads was initially developed as an Instagram companion application. This quality presents a clear difference from its competitors.
Twitter is an isolated application, and that isolation has been a clear distinction from what Meta has offered. Whether it be Facebook, WhatsApp, Instagram, or now Threads, the company has embraced the ability for a user to exist across multiple platforms.
The presence of Threads presents a great text-based addition to the qualities that have made Instagram so popular. However, it was automatically set up for success. The app was first delivered in 2019 and was quickly shelved. Many users don't see the allure of an application that is text-based, working off of an app whose success is in its image creation and sharing.
Yet, with the falling relevance and popularity of Twitter, its viability has certainly increased. Thus, its interconnectivity with the overall Meta ecosystem has certainly been a plus since its release and a clear difference.
Also Read: How to Use Instagram Threads?
Web Users
Another clear difference between both Meta and Twitter is their compatibility on the web. Specifically, this is a factor that works in favor of the Elon Musk-led social media platform. Although Threads.net allows you to read through posts, you cannot interact with the platform.
This is something that Twitter has enabled, and it presents a clear destination for those who prefer the Web. However, there is something to be said about the newness of Threads. Specifically, the application is likely to continue to grow and evolve. This will likely include some kind of web interface for the application.
For now, and until updates are made in the foreseeable future, Threads will remain a mobile app. This will likely not hinder it too much, but it is a point of difference that is worth mentioning.
Deleting Your Profile
Although the interconnectivity of Threads is a great feature, it also has a downside. Specifically, you are unable to delete your Threads profile without also deleting your Instagram account. This is an aspect of the app that is certainly a downside for some users and presents a stark difference.
Twitter allows the deletion of your application, and although Threads is technical, it is more convoluted. The inability to delete your account will present some concerns for users, but it doesn't keep you from being unable to deactivate your account.
Indeed, Threads does allow you to deactivate your account at any time. However, you are unable to fully delete the profile, because of the interconnectivity of the Meta services. Additionally, this aspect falls in line with some early negatives of the Threads product thus far.
Underdeveloped offerings
Although the application has certainly grown exponentially since its release, Threads is clearly in its early stages. What this means is that it differs greatly from Twitter in its offerings, with a lot of underdeveloped facets of the platform that could hinder the user experience.
Among these are things like being unable to search for posts. Consequently, although Threads does allow. search function, it will only search out users. Currently, there are search functions that will bring you across specific things you have searched for.
Additionally, you can't control the Threads that you see. However, you can't limit the posts that you view. toThreads from accounts that you specifical follow. This has been a difficult thing for many users, as there have been a host of posts to be viewed from accounts that you don't follow.
These kinds of shortcomings are certainly understandable, but they do make a difference nonetheless. Although it will likely change as the product continues throughout the start-up phase, it can provide a barrier to entry for some.
Leadership
It is impossible to discuss the differences between the two platforms without addressing the leadership. Regardless of your feelings toward Elon Musk and Mark Zuckerberg, most consumers will approach the applications with these presuppositions and opinions in mind. Subsequently, they are important to note.
Twitter was recently acquired by Musk, and since his acquisition, it has not been the smoothest time. Changes in verification functionality and recent things like Twitter post view limits have drawn the ire of some users. This kind of leadership is what left the door open for someone to develop an alternative.
Mark Zuckerberg is not perfect in his own right, but he is currently positioning his application as a clear alternative because of the direction Twitter has taken. Conclusively, whatever the opinion of both men, Thread's success is a clear byproduct of a diminishing user base for the other platform.
How They Are Similar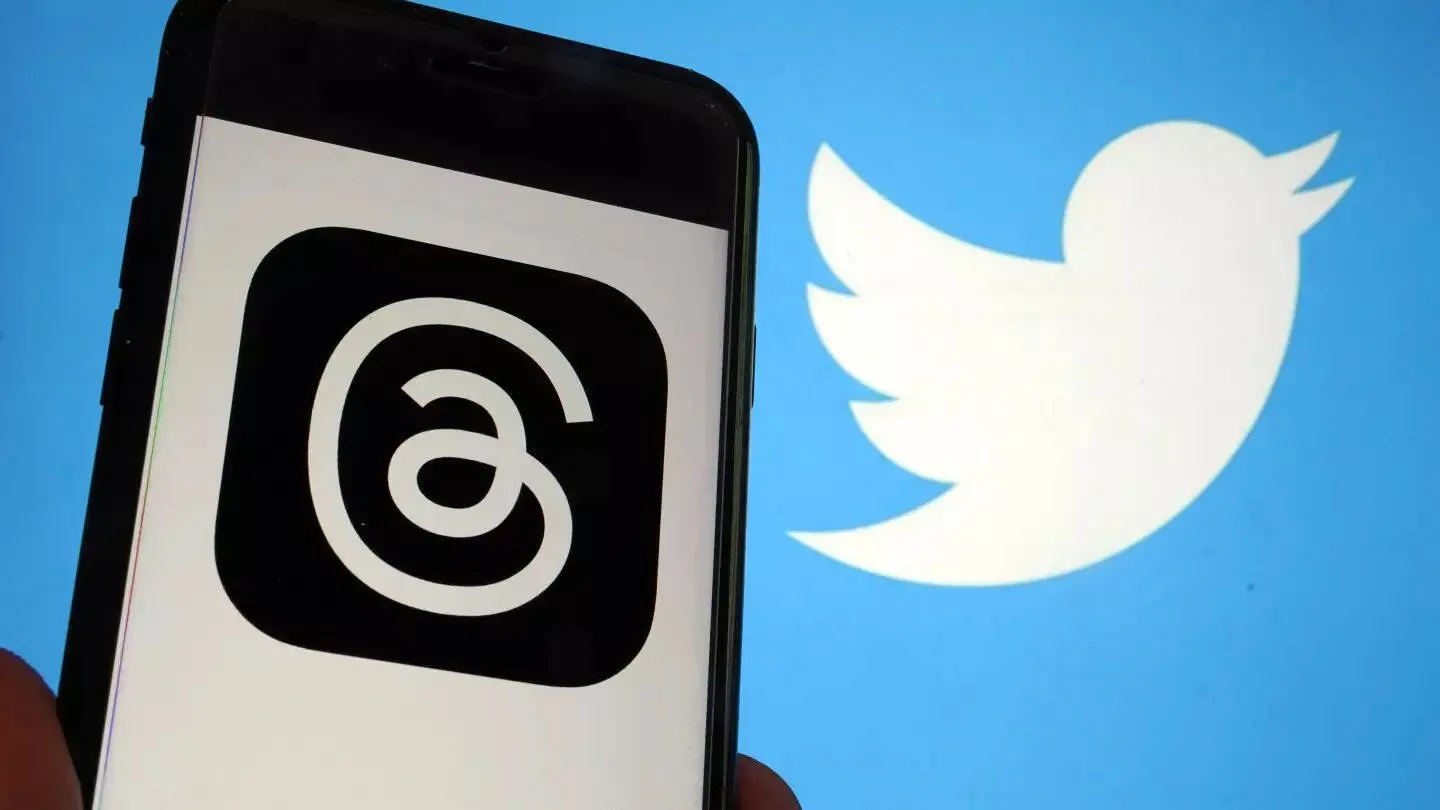 Also Read: Twitter Threatening to Sue Meta Over New Threads App
Text-Based
Although the two platforms are very different, they are also incredibly similar. These similarities are what have led many to view Threads as a direct competitor to Twitter. Chief among these similarities is that they are both text-based social media platforms.
In a broad sense, the functionality of the two applications is one and the same. They both allow users to post thoughts and captions while allowing other users on the platform to interact with those posts. They may be different in age and experience, but they are chasing the same kind of functionality among customers.
Character limit
Another similarity is in the text limits employed by both applications. Meta currency has a 500-character limit for Threads, while Twitter has a 280-character limit for unverified accounts. Although this is a similarity, the limits themselves do provide an interesting difference.
Twitter received a lot of disgruntled interaction from users when a character limit increase was granted to verified users. Subsequently, Threads has presented a character limit that is very large. However, it does maintain that both platforms have felt the necessity to implement some kind of limit for users.
Verification and Other Features
Threads is, again, very new, but it has clearly sought to create a Twitter alternative. Something that has always been a part of Twitter's process is verification. This exists in Meta's Threads but in a very different way.
Where Twitter requires payment for verification, Meta's Threads will carry over verification from other platforms. Thus, if you are verified on Instagram, that will carry over to Meta with no hassle. Alternatively, although verification exists on both platforms, there is a clear difference in how it is implemented.
Additionally, Threads is seeking to implement more ideas that are typically associated with Twitter. This is likely to continue to foster competitiveness between the two. However, since it is still in the early stages of its development, it hasn't yet brought forth these functionalities.
All in all, both Threads and Twitter are very different applications, but they are also very similar. Time will tell which one reigns supreme, but for now, users are presented with the fruits of options and competition.