The next BRICS summit will be held in South Africa in August and the formation of a new currency will be jointly decided by the bloc. A senior official from the BRICS alliance said on the condition of anonymity that the group plans to induct six new countries at the summit. The induction is carefully planned to give BRICS the much-needed financial boost to take on the U.S. dollar.
The U.S. dollar is facing a challenge from BRICS as China and Russia are convincing developing countries to ditch the greenback. A handful of developing nations are looking to promote native currencies than giving importance to the U.S. dollar. BRICS is an acronym for Brazil, Russia, India, China, and South Africa.
Also Read: BRICS: 130 Countries Move Towards CBDC Currency, US Dollar in Jeopardy
BRICS: 6 New Countries Could Join the Alliance in August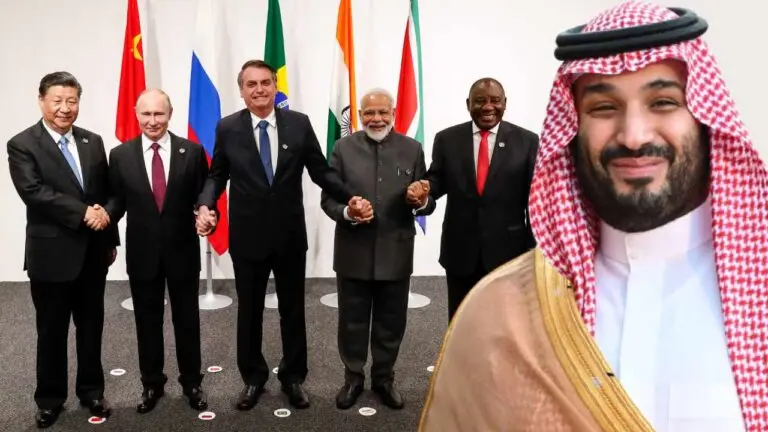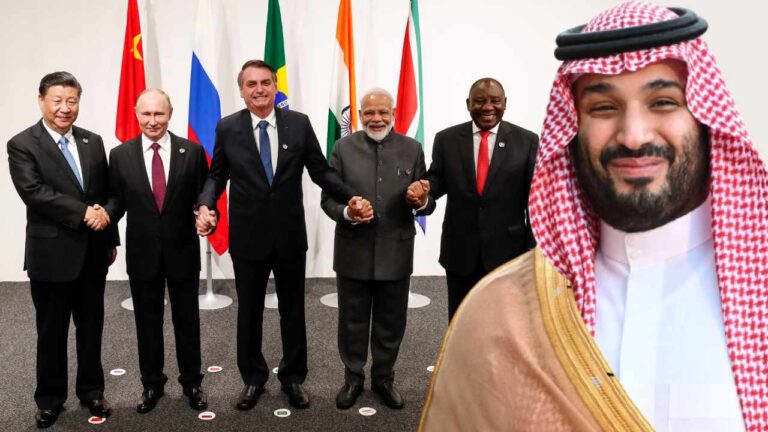 Out of the 19 countries that have formally applied to join the BRICS alliance, six could be allowed entry into the bloc in the August summit. The six countries that are most likely to join BRICS in the next summit are Saudi Arabia, the United Arab Emirates, Bahrain, Argentina, Egypt, and Indonesia, reported Business Standard.
Also Read: 41 Countries Ready To Accept BRICS Currency a Month Before Summit
The BRICS bloc is focused on oil-rich countries entering the group as it changes the geopolitical dynamics of trade. Saudi Arabia and Bahrain send millions of barrels of oil every day to the U.S. and the European Union. If Middle Eastern countries demand Europe to settle oil trade in the BRICS currency, the U.S. dollar could be hit.
The BRICS expansion would also provide financial power to the bloc and arm-twist the West in trade deals. The expansion makes the alliance stronger in GDP and purchasing power parity (PPP). The BRICS+ GDP would reach $32.66 trillion compared to the U.S. GDP of $25.5 trillion. Therefore, the alliance will be $7.16 trillion ahead of the U.S. GDP in 2023.