The BRICS alliance is advancing in its motive to challenge the U.S. dollar's status as the global reserve currency. The bloc has convinced nearly four dozen countries to end reliance on the U.S. dollar and trade in the new currency for cross-border transactions. A total of 41 countries have expressed interest to join the BRICS alliance and accept the new currency for global trade. 13 countries have sent their formal applications to join the bloc and be a part of the new financial order.
Also Read: BRICS: India Saves $7 Billion by Ditching U.S. Dollar For Oil Trade
The next BRICS summit will be held in South Africa in August. The alliance will jointly decide the induction of new countries making way for the BRICS+ expansion. Moreover, the move could put the U.S. dollar in jeopardy as more countries could ditch the greenback for international settlements.
BRICS: 7 New Countries Likely to Join the Alliance in August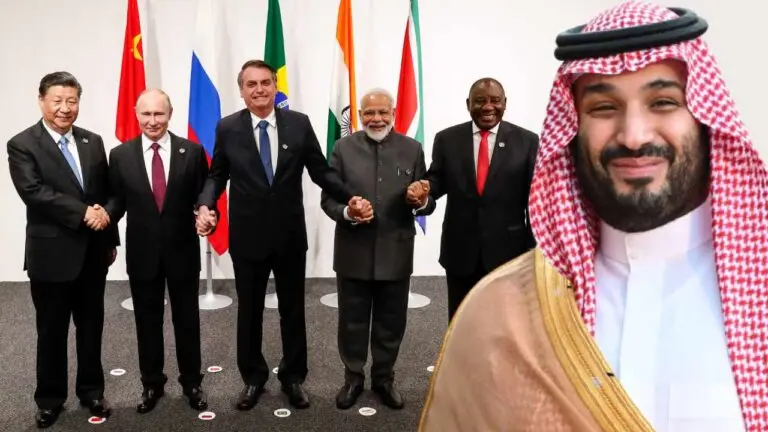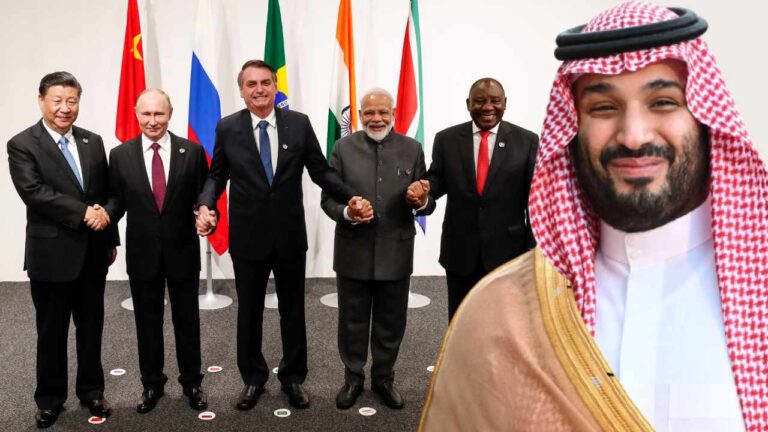 A senior official from the BRICS alliance confirmed on the condition of anonymity that the group plans to induct seven new countries at the summit in August. The induction is planned to give BRICS the much-needed financial boost to take on the U.S. dollar's global supremacy.
Also Read: BRICS: 130 Countries Move Towards CBDC Currency, US Dollar in Jeopardy
The seven countries that will most likely join the BRICS alliance in the next summit in August are Saudi Arabia, the United Arab Emirates, Bahrain, Argentina, Egypt, Algeria, and Indonesia, reported Business Standard.
Saudi Arabia, Bahrain, and the United Arab Emirates are oil-rich nations that could enter the BRICS bloc next month. The three Middle-Eastern countries export millions of barrels of oil to Europe and the U.S. every month. If the trio join BRICS, they could force Europe to settle payment in the new currency and not the U.S. dollar.
Also Read: BRICS: India Might Back Out From Launching The New Currency
In conclusion, the U.S. dollar could lose on the global stage if the BRICS currency gets accepted by other countries. Read here to know how many financial sectors could be affected in the U.S. if BRICS launch their new currency.