Mizuho Financial Group has lowered its revenue estimates for Coinbase. Crypto trader and investor interest remained subdued in Q3. This is expected to have a negative impact on the exchange's volume. In a recent note to investors, Mizuho analysts, led by Dan Dolev, revealed that they expect Coinbase's Q3 revenue to be 10% below the current consensus expectations.
In fact, they also cut down their COIN revenue estimates by 7% to $609 million. According to them, Coinbase registered around $72 billion in volume in the period between July to September. This figure is significantly lower than their previous estimates of $88 billion. In fact, the average daily volume of Coinbase slipped to about $900 million in July, $790 million in August and $665 million in September, when compared to Q2's average of $1 billion. With respect to what they expect this time, analysts wrote,
"We expect dwindling volumes combined with an expected drought in retail trading to meaningfully weigh on 3Q revenue."
Also Read: Crypto Firm Ripple Becomes 'Fully Licensed' in Singapore
COIN to Continue Depreciating?
Furthermore, the Mizuho analysts continue to maintain a 'Underperform' rating on COIN shares. Their target revolves around $27, which is roughly 63% below the current price. Nevertheless, on the YTD frame, COIN is up 118.66%. From its lows around $33 created in the first week of 2023, the stock price has more than doubled. It was last seen exchanging hands at at $73.47, on Oct. 4, 2023.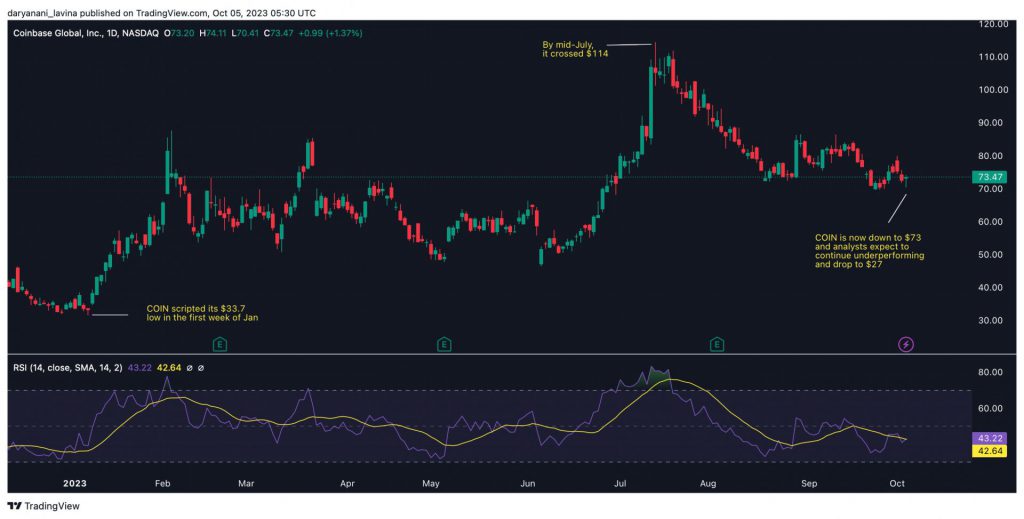 Also Read: Dogecoin: What to Expect From DOGE in the Next 24 Hours?
Coinbase executives have time and again indicated that they intend to diversify their services over the long run and depend on revenue streams other than trading. However, when it comes to the short term, the company's performance is directly correlated to the trader sentiment. Alesia Haas, Coinbase's Chief Financial Officer, told in a recent conference,
"When volatility is low, like we see today, people just sit and hold."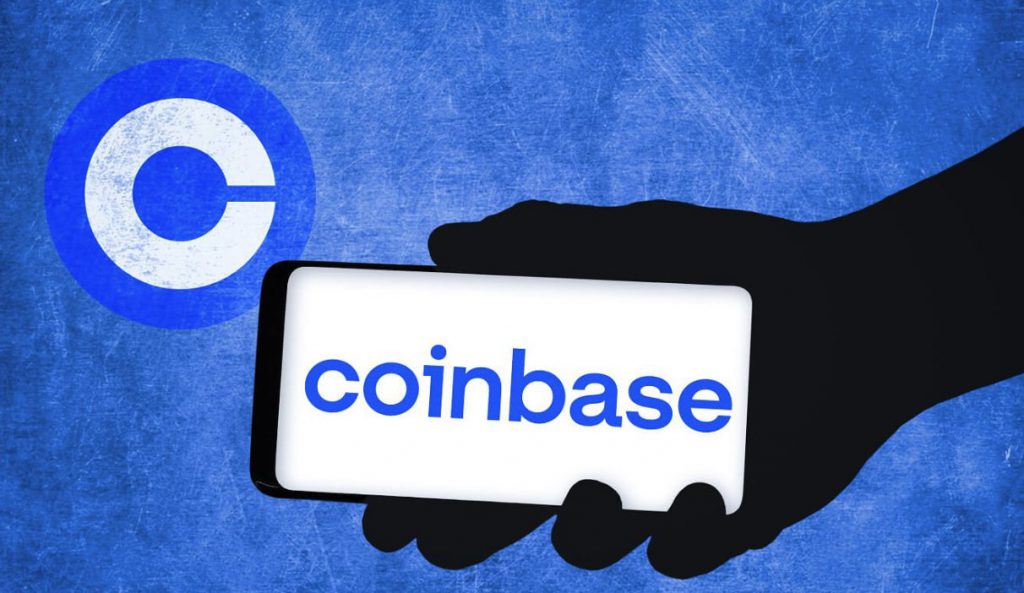 Also Read: Crypto: For the First Time in 6 Weeks, Institutional Buys Rise