Binance's BNB Chain has made significant strides over the years. The network's worthwhile capabilities managed to attract a number of DeFi, GameFi, and SocialFi projects on the BNB Chain. Despite being in the midst of the bear market, the network has been able to put on a good show. At the beginning of Q2, around 276.2 million people had interacted with the BNB Chain. However, now the number is up by around 40%, to 385.7 million. In the same period, the number of unique Ethereum addresses has only grown by 7.2%. At press time, it flashed a value of 243.1 million, significantly lower than BNB Chain.
Even though the number of users has risen, transactional activity has taken a hit. The number of transactions surpassed the 5 million threshold a couple of times in 2023. However, in light of their latest downtrend, this metric has been hovering around the brink of 3 million as of late.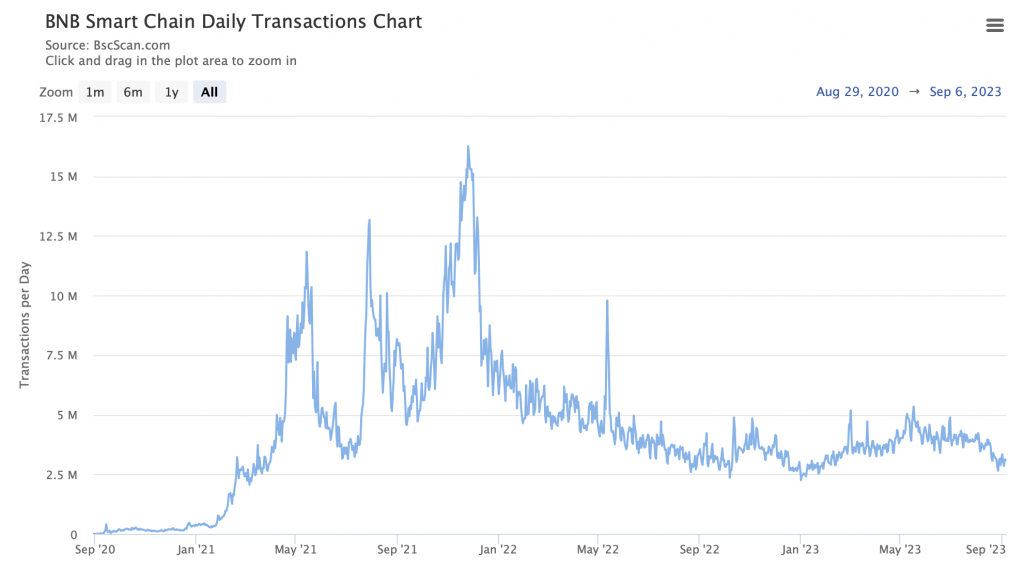 On the absolute front, Ethereum has been settling relatively fewer transactions, however, it has not lost ground amid the current turbulent environment. Its number has been relatively stable around the 1 million threshold.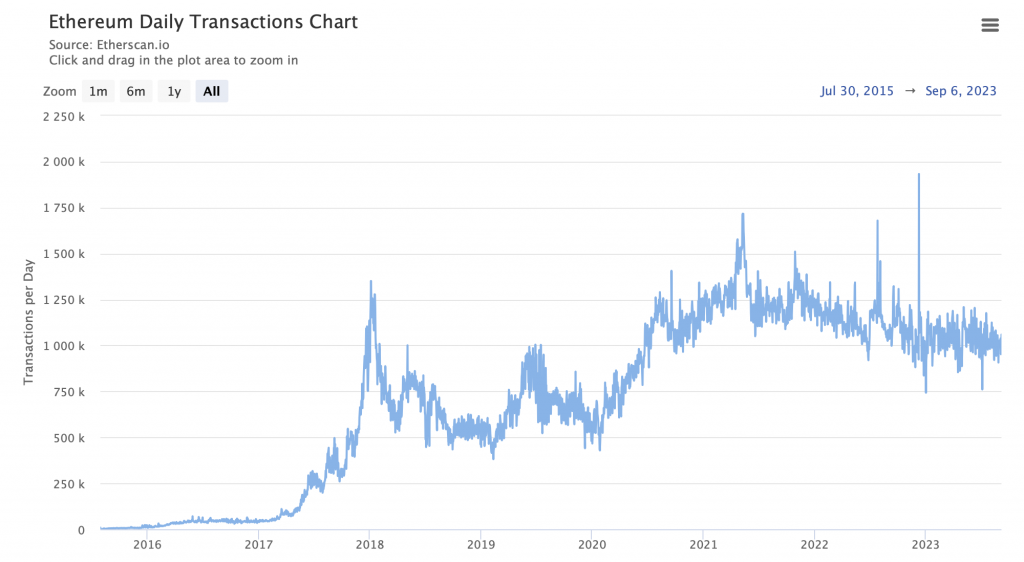 Also Read: 1750 Wallets Tied to Grayscale Bitcoin Trust Hold ~1000 BTC Each
ETH vs. BNB: Head to Head
Crypto-wise, ETH has a much wider trader-investor appeal. According to social stats from LunarCrush, Ethereum has been mentioned 635,930 times over the past week on social platforms. Binance Coin, on the other hand, only managed to attain 52,780 mentions. Even on the dominance and engagement fronts, Ethereum was miles ahead of Binance Coin.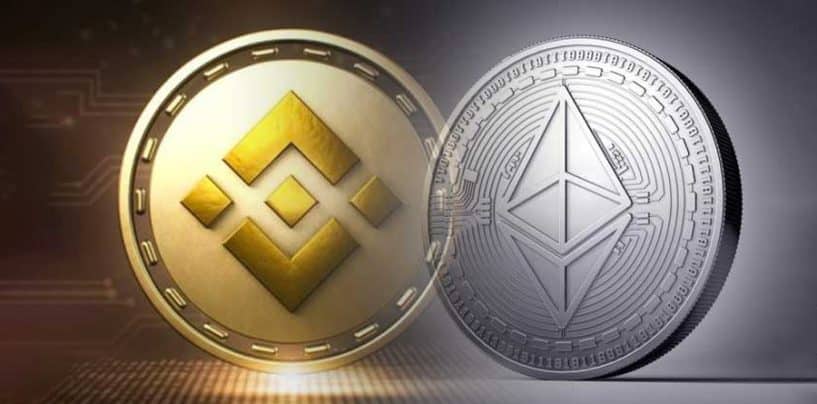 Also Read: Ripple Co-founder: Gensler 'Likes' Lack of Clarity
On the price front, both assets recently lost a critical support level. As a result, their movements have been restrictive of late. Both BNB and ETH have registered moves of less than 1% over the past day.
The drop in the number of transactions has rubbed off negatively on the price of BNB. Since the beginning of Q2, this asset has lost 32% of its value. Ethereum, on the other hand, has been successful in capping its losses at 10.5% in the same timeframe.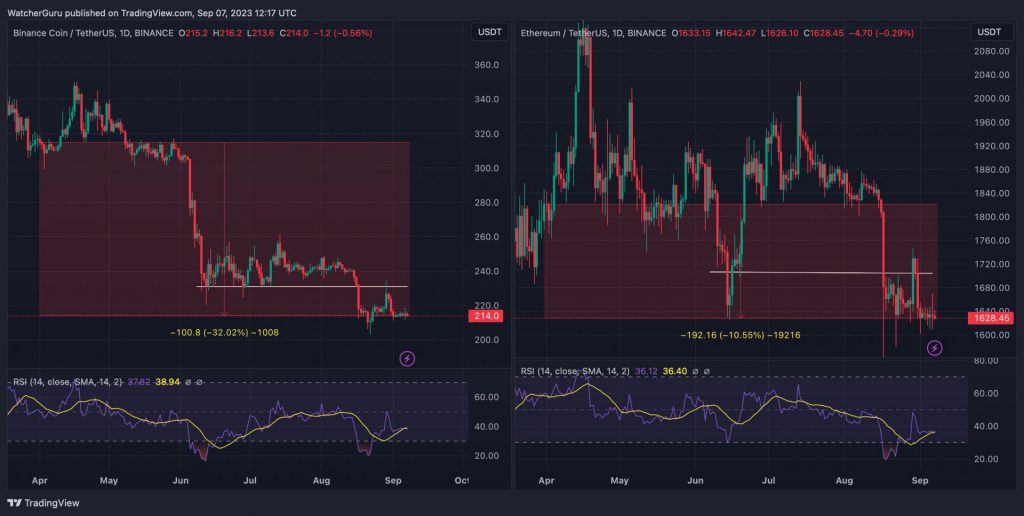 Also Read: XRP Volume Rises to $720 Million: Surpasses Dogecoin, Solana