XRP was the top-traded altcoin in August. On a daily basis, its volume averaged around $463 million. Other large and mid-cap assets, however, managed to settle only a quarter of XRP's volume. Solana, BNB, Doge, and Litecoin's average hovered around $108 million to $128 million. In fact, the volume was even lower for assets like MATIC, Cardano, Polkadot, etc.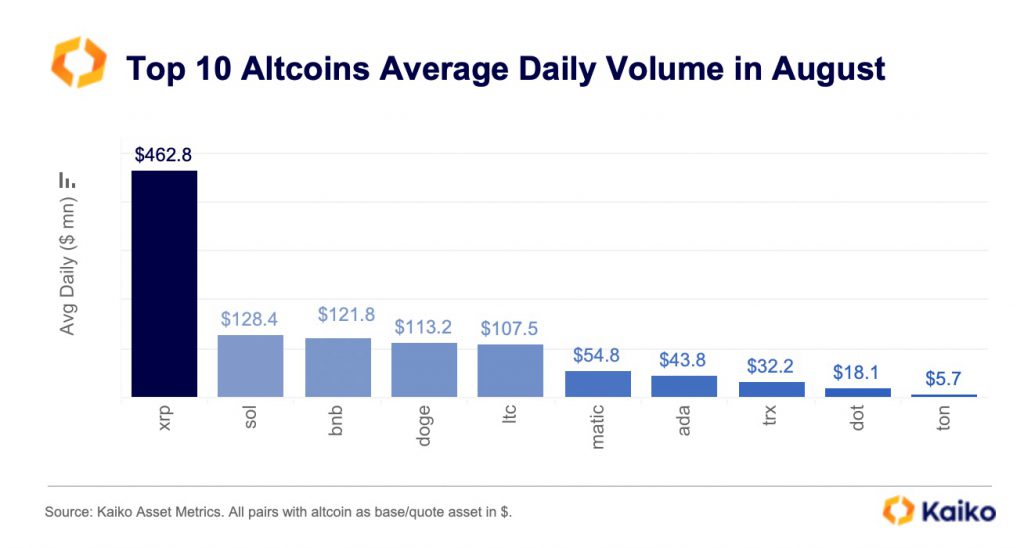 A high volume usually means market participants are actively trading this token. However, this metric usually acts like a double-edged sword because the volume encapsulates both inflows and outflows. Depending on which side is dominant, the price moves in that direction. Despite registering high volumes, XRP was one of the worst performers on the price front. A recent Kaiko analysis pointed out,
"XRP has failed to keep its post-ruling gains and is down by more than 25% in August, underperforming the top altcoins."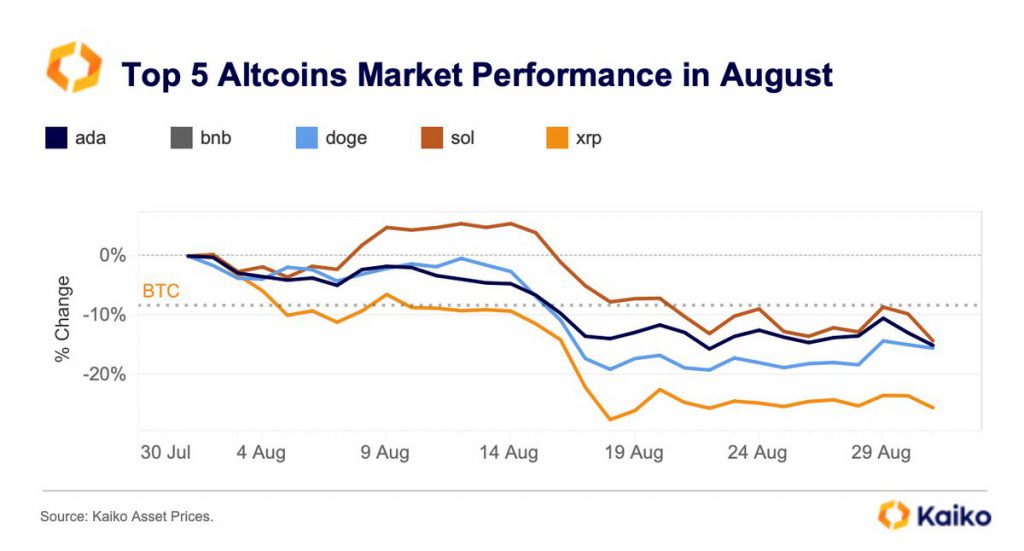 Also Read: Solana Registers $26 Million Inflows: Becomes 'Most Loved' Crypto
Sept. 2023 Trend
XRP's volume continues to stay high this month as well. Over the past 24-hours, the reading of this metric flashed a value of $720 million. Contrarily, Dogecoin, Solana, and Cardano only managed to settle $198 million, $402 million, and $101 million, respectively.
Data from CoinGecko revealed that Korean exchanges continue to foster a significant proportion of XRP trades. On Korbit, XRP's volume comprised 46% of the total trades at press time.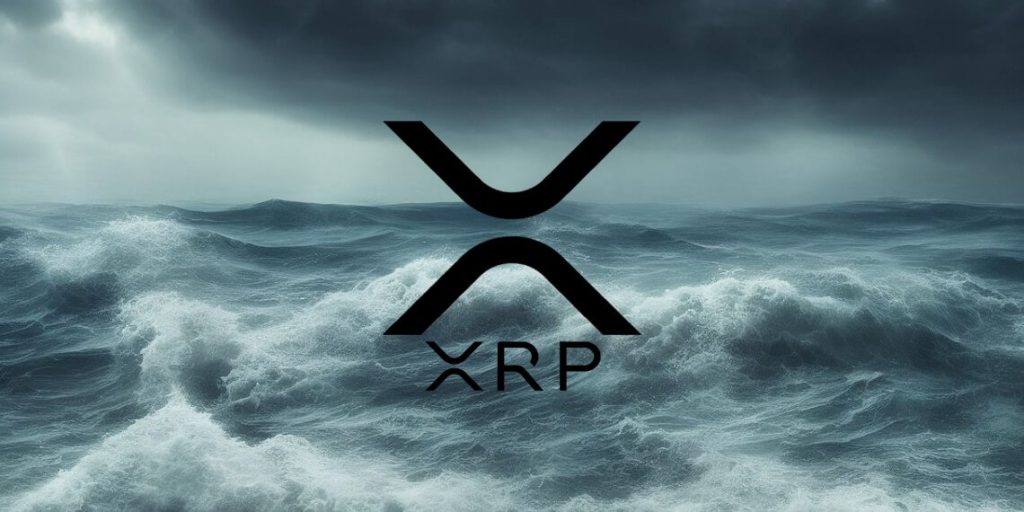 Also Read: ETF Rally: Ethereum is a Better Buy Than Bitcoin, Analyst Says
On the price front, XRP has been trying to break above its descending channel, but insufficient buy volume has been hindering its path. The market continues to be oversold, and XRP has been trading flat around $0.5 of late. If the bears continue to overshadow the bulls, XRP could drop to $0.4558. Contrarily, if buy orders start getting stacked up, then the $0.5626 target would come into the picture.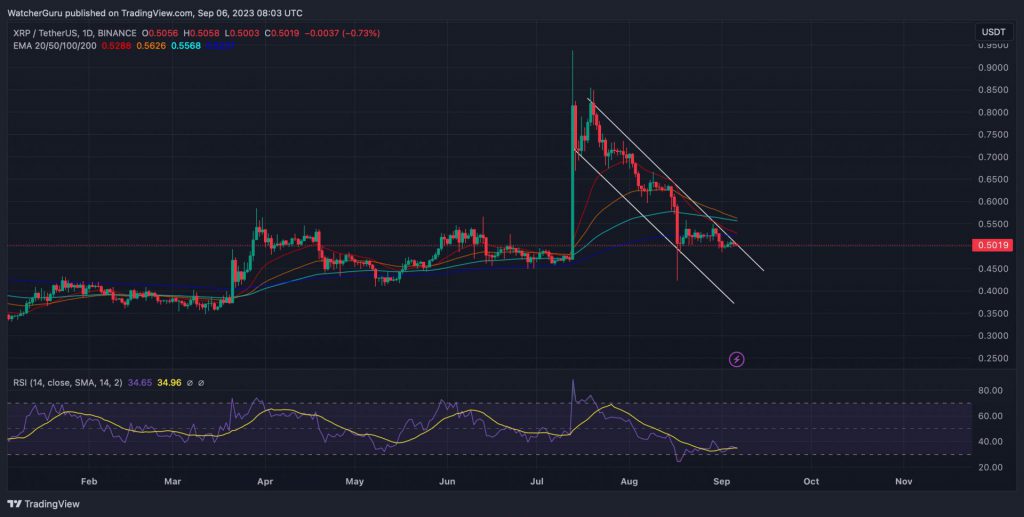 Also Read: MetaMask Scammers Targeting Govt. Websites in India, Vietnam, Nigeria