On Thursday, July 27, Binance's mining arm, Binance Pool, announced the launch of its Bitcoin Cash mining service. The Bitcoin Cash mining service uses the FPPS [Full Pay-Per-Share] settlement method. This payout method ensures that miners receive fair rewards and a steady income for their contributions to the network.
Under this method, the pool not only distributes the block reward but also hands out the transaction fee reward. The latest Binance announcement revealed that mining rewards "will be automatically credited" to users' funding wallets on a daily basis. Furthermore, for users to participate in the BCH mining service, their accounts have to be mandatorily verified.
Bitcoin Cash had already been rising since Wednesday. The Binance announcement helped strengthen the bulls' case further, bringing it to a 6.5% hike. However, the market soon became overbought, and BCH was seen correcting at press time around $245.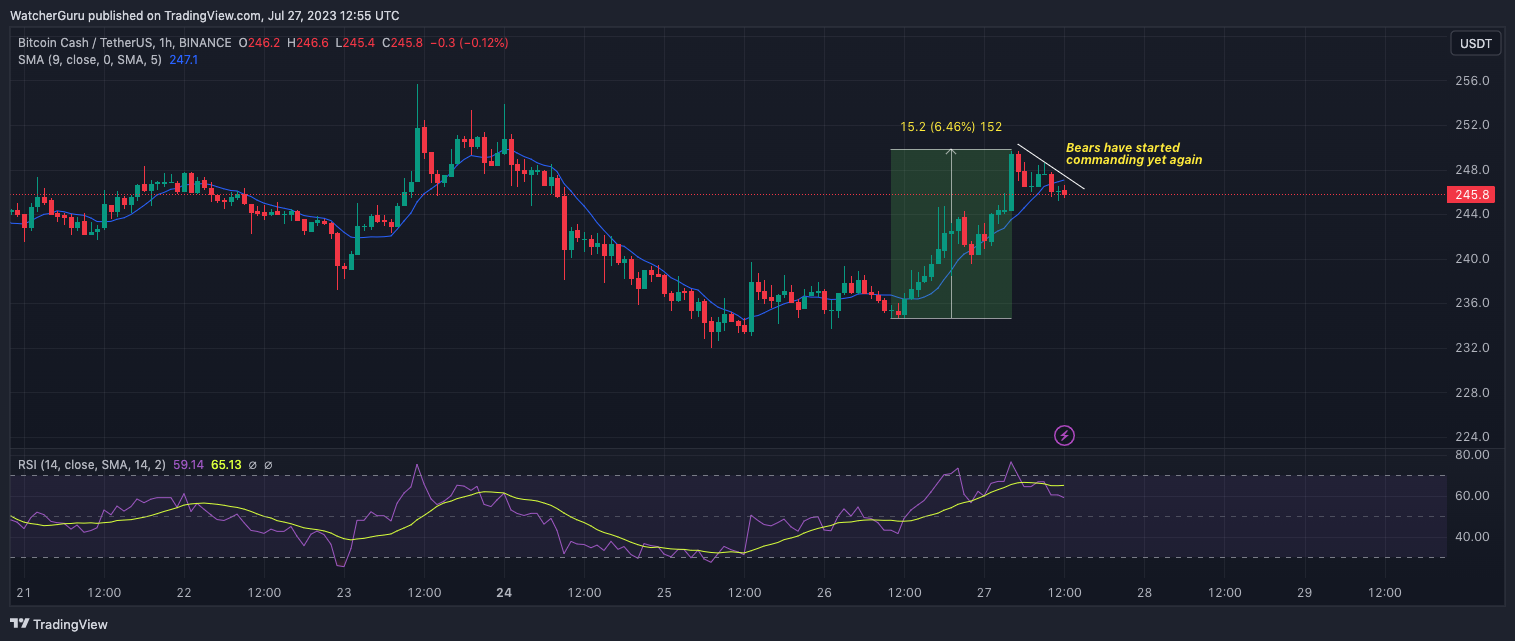 Also Read: India Becomes Top Crypto Employer in Asia: China, Singapore Trail
Bitcoin Cash Hashrate
Bitcoin Cash's hashrate spiked above its 2021 highs a month back. This coincided with the period when the asset's price appreciated by 111% on the back of the Citadel, Fidelity, and Charles Schwab exchange development. In fact, BCH also ended up creating a YTD high at that time. On the hashrate front, even though there has been a drawdown from the aforementioned high, it should be noted that the current rate is significantly higher than what was registered during the period between July 2021 to June 2023. The current state of this metric indicated that the network is getting more secure and less vulnerable to attacks.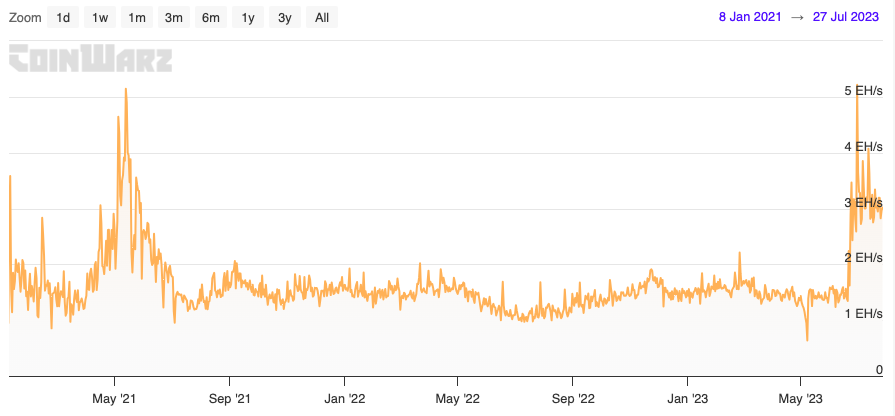 Also Read: XRP, Solana, Stellar Crypto Products See Upto 60% AUM Hikes