Binance, the largest cryptocurrency exchange globally, has frequently faced allegations and doubts, generating FUD. The exchange's solvency and legitimacy have been subjected to constant questioning. The most recent wave of FUD emerged following the departure of key executives from Binance.US.
Binance's chief strategy officer, Patrick Hillmann, took to Twitter to announce his departure from the company. Having joined the firm in 2021, Hillmann stated that he is leaving on amicable terms. Alongside Hillmann, Steven Christie, the senior vice president for compliance, and Hon Ng, the general counsel, have also reportedly resigned from their positions at Binance.
These events triggered speculation due to the heightened regulatory scrutiny faced by the exchange on a global scale. The lawsuit filed by the U.S. Securities and Exchange Commission [SEC] contributed to these rumors. However, the CEO of the exchange, Changpeng Zhao, swiftly took to Twitter to address the situation and clarify any misconceptions. Zhao affirmed that the departures were part of a staff turnover within the company, seeking to dispel any concerns or rumors.
Also Read: CZ Confirms Bitcoin Bull Run Ahead: How Should Investors Prepare?
Also Read: Crypto Volume on Binance, Coinbase Dips 50%-70%
Bitcoin slumps to $30K
The king coin reached a remarkable 13-month high, soaring to $31,479. However, the celebration was short-lived as a significant correction unfolded. While some degree of correction was anticipated, the magnitude of the decline took many by surprise. At press time, BTC was trading for $30,217, reflecting a 1.2% daily drop. It is worth noting that earlier today, BTC briefly dipped to a low of $29,903.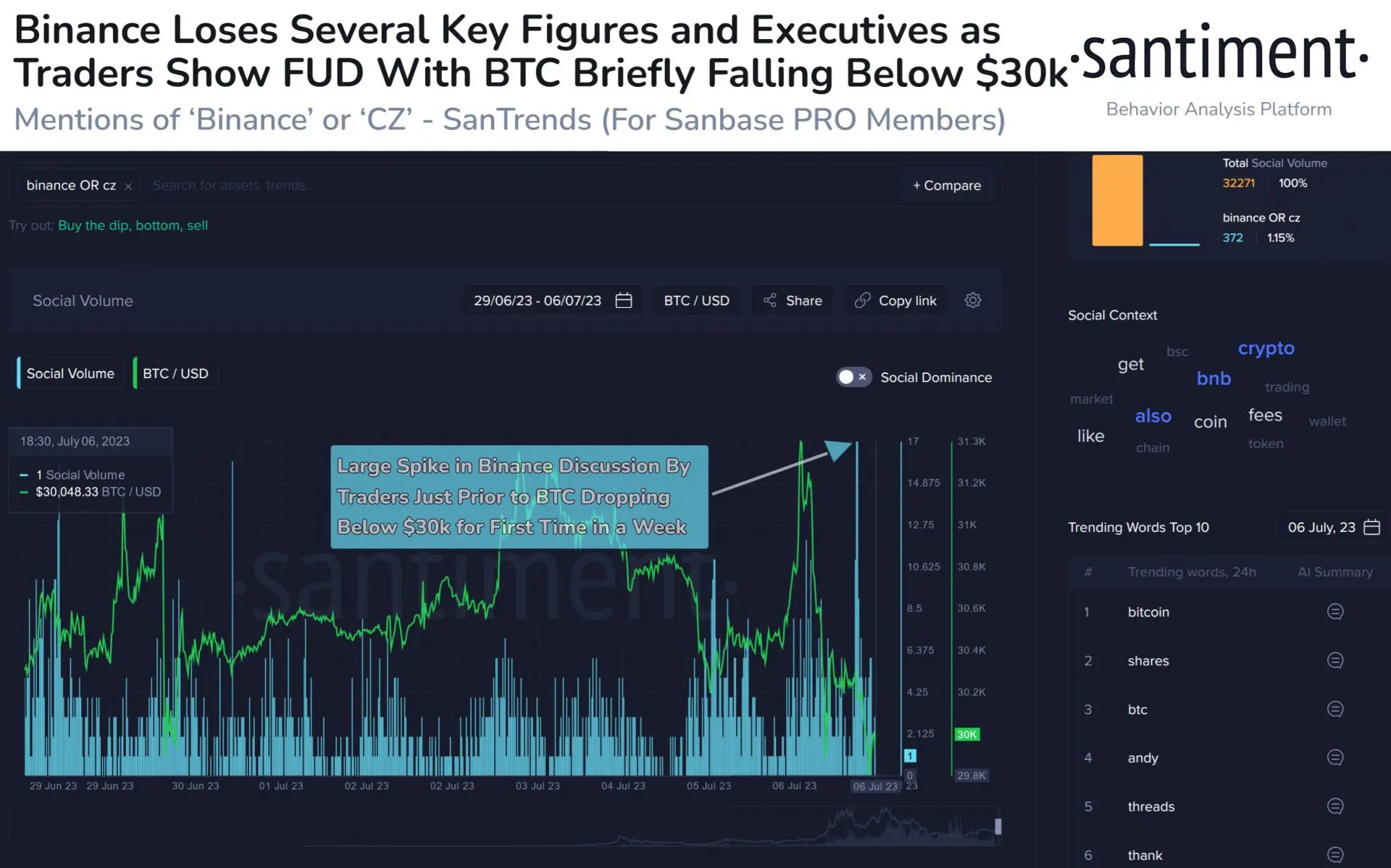 Santiment observed a substantial surge in trader discussions focused on Binance just prior to Bitcoin falling below the $30,000 threshold for the first time this month. FUD surrounding Binance has previously influenced Bitcoin's price on multiple occasions, making this occurrence not the first instance of such influence. In December, Bitcoin experienced a drop below $17,000 amidst concerns regarding Binance's solvency.
Over the past 24 hours, Binance recorded a significant decrease of 2930.79 BTC in its balance. Although there were notable inflows in Binance, the outflows surpassed the incoming amount.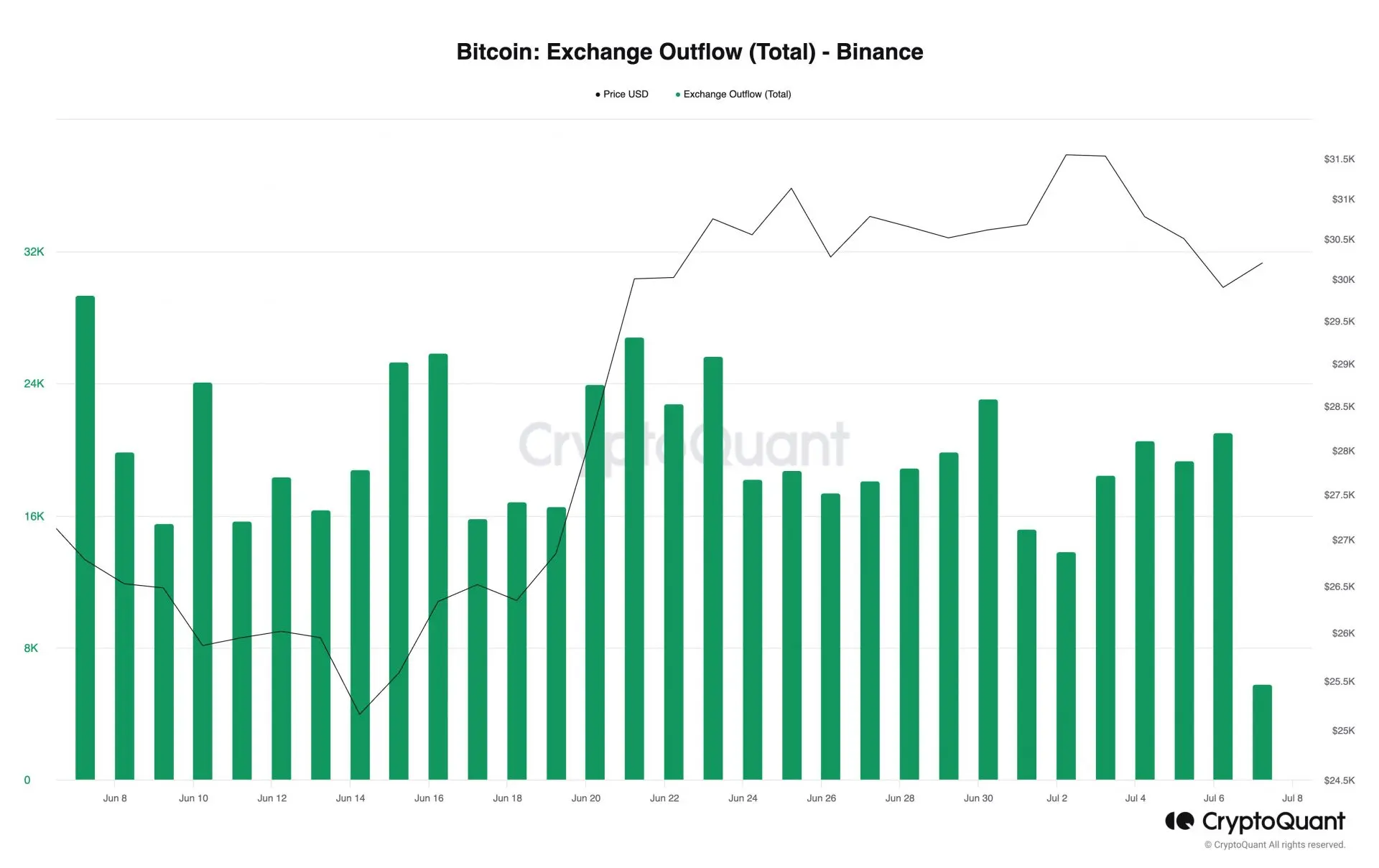 As seen in the above image, it becomes evident that Binance witnessed its highest outflows on July 6, surpassing the outflows observed on other days of the week. Nevertheless, when taking a broader perspective of Bitcoin's price, it becomes apparent that downtrends triggered by FUD tend to be relatively short-lived.
Also Read: Bitcoin Holders See 78% Surge in Profitability 1st Time in 15-Months