The cryptocurrency market has recently witnessed an upward trend, rekindling optimism within the industry. Bitcoin, the world's largest cryptocurrency, reached a 13-month high of $31,479 earlier today. Concurrently, holders of Bitcoin enjoyed heightened profits as a result of this surge.
According to IntoTheBlock's data, an impressive 78.51% of Bitcoin holders are presently experiencing profitable positions. This is significant because it marks the first time since March 2022 that the market has seen such a high level of profitability among Bitcoin holders.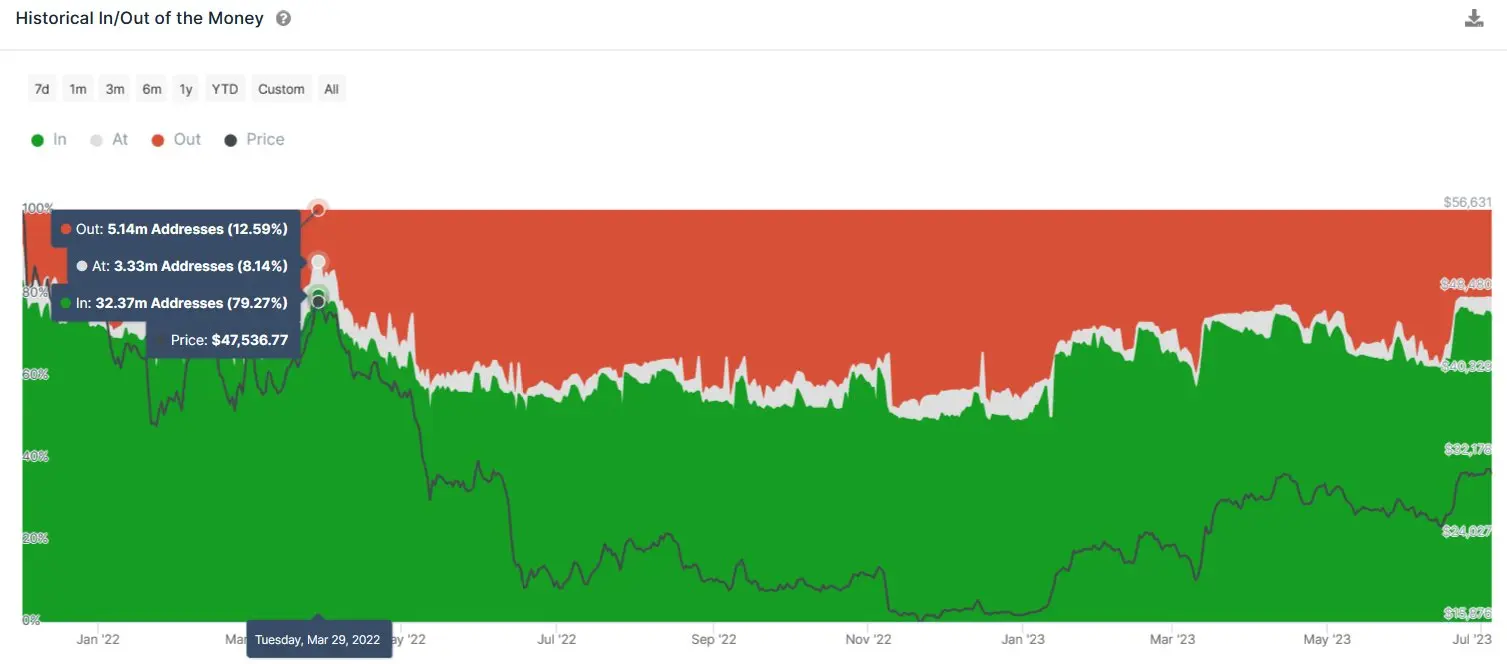 As of the latest update, Bitcoin underwent a slight correction, causing the asset to drop below the $31,000 mark. At press time, BTC was trading at $30,600. It is worth mentioning that earlier today, BTC was trading for a low of $30,235. Additionally, the king coin's latest price surge is attributed to the increased institutional interest.
Also Read: Bitcoin Will Take Off From $32,500, Says Analyst
Bitcoin's unmoved supply dips from June's all-time high
Ark Invest's analysis revealed that approximately 70% of the circulating supply of BTC has remained untouched for a minimum of one year. This finding suggested a growing base of committed holders and signified the confidence exhibited by long-term BTC investors.
Despite the sustained confidence demonstrated by long-term BTC holders, CryptoQuant data revealed a decline in their numbers during the month of July. This change in sentiment suggested that some holders may have taken advantage of Bitcoin's upward trajectory to sell their tokens.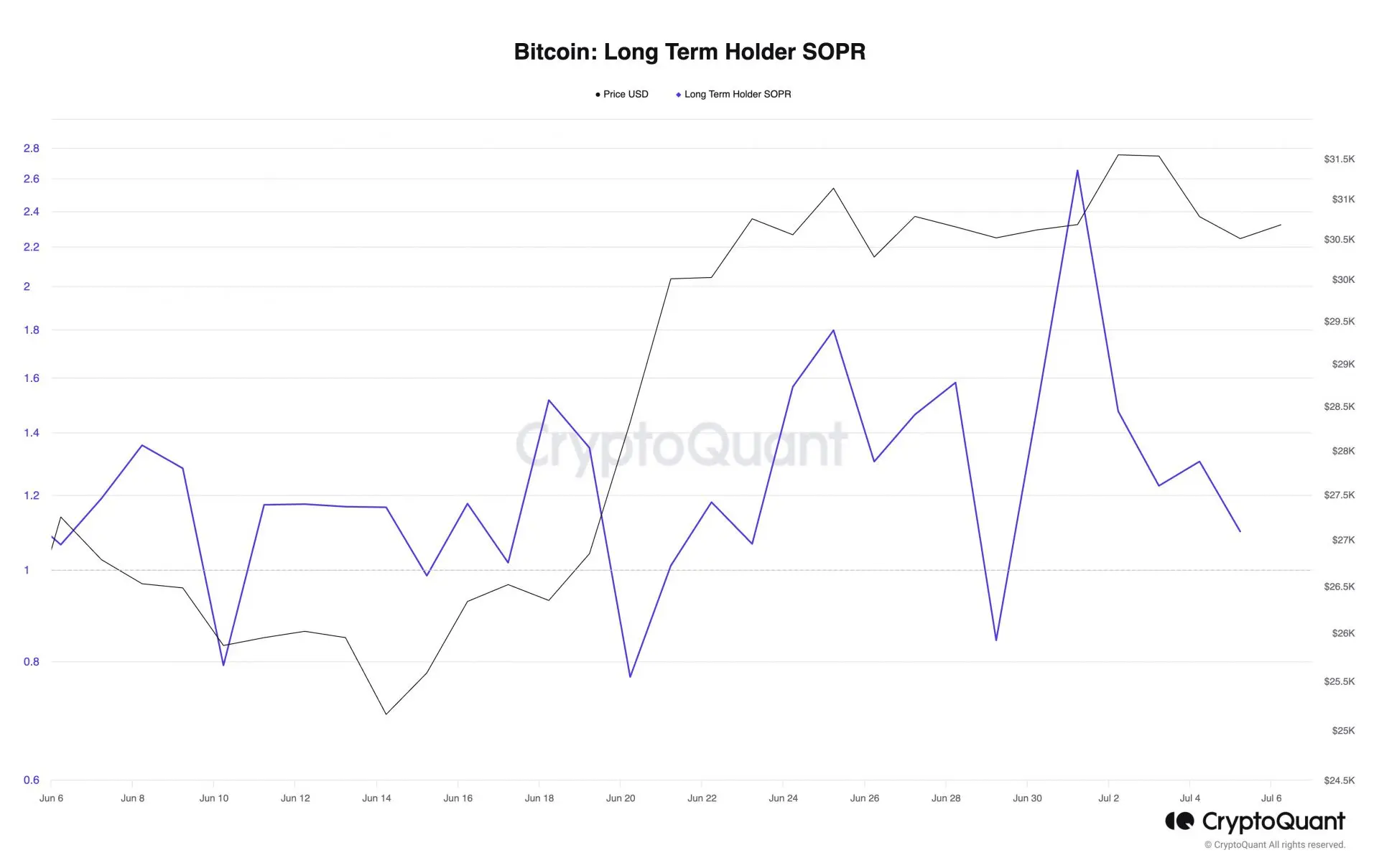 While a majority of BTC holders have displayed long-term confidence, the recent shift in sentiment demonstrated the active nature of investor behavior and the opportunistic nature of market participants. Furthermore, as Bitcoin continues to evolve, it is intriguing to observe how investor sentiments and market dynamics continue to shape the cryptocurrency landscape.
Also Read: Bitcoin 'Shrimps' Are Buying 33,800 BTC Every Month