The first few months of 2023 proved to be quite fruitful for crypto asset investors. Most coins ended up fetching positive returns to their holders. Bitcoin, for instance, inflated investor bags by 39.6% in January, and 22.9% in March. In February and April, the market remained relatively flat. However, it closed in green and fetched investors 0.03% and 2.81% returns.
This year's bullish streak seems to be on the verge of breaking currently. With less than two days left for May to wrap up, BTC's ROI is in negative territory. Specifically, it flashed a value of -4.86% at press time on Tuesday, May 30.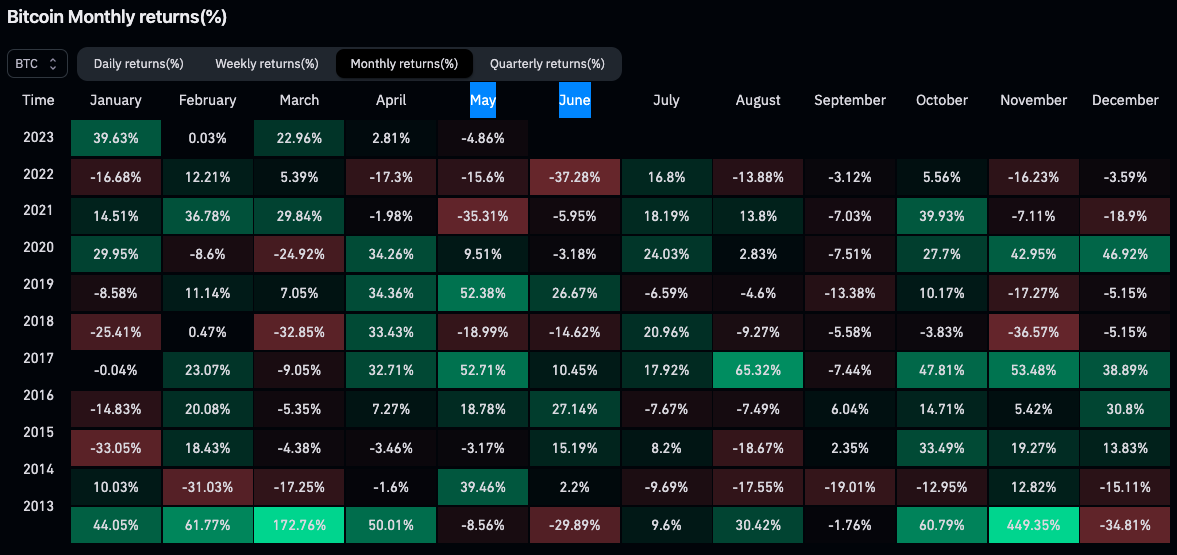 Also Read: 20,000% Vs. 11,000%: Bitcoin Beats Nvidia in 10 Year Gains
BTC's performance this month is in stark contrast when compared to Wall Street's top indices. The monthly candle for both Nasdaq and S&P 500 is currently in the green. As of yesterday's close, they were up 6.25% and 0.9% respectively on the monthly timeframe.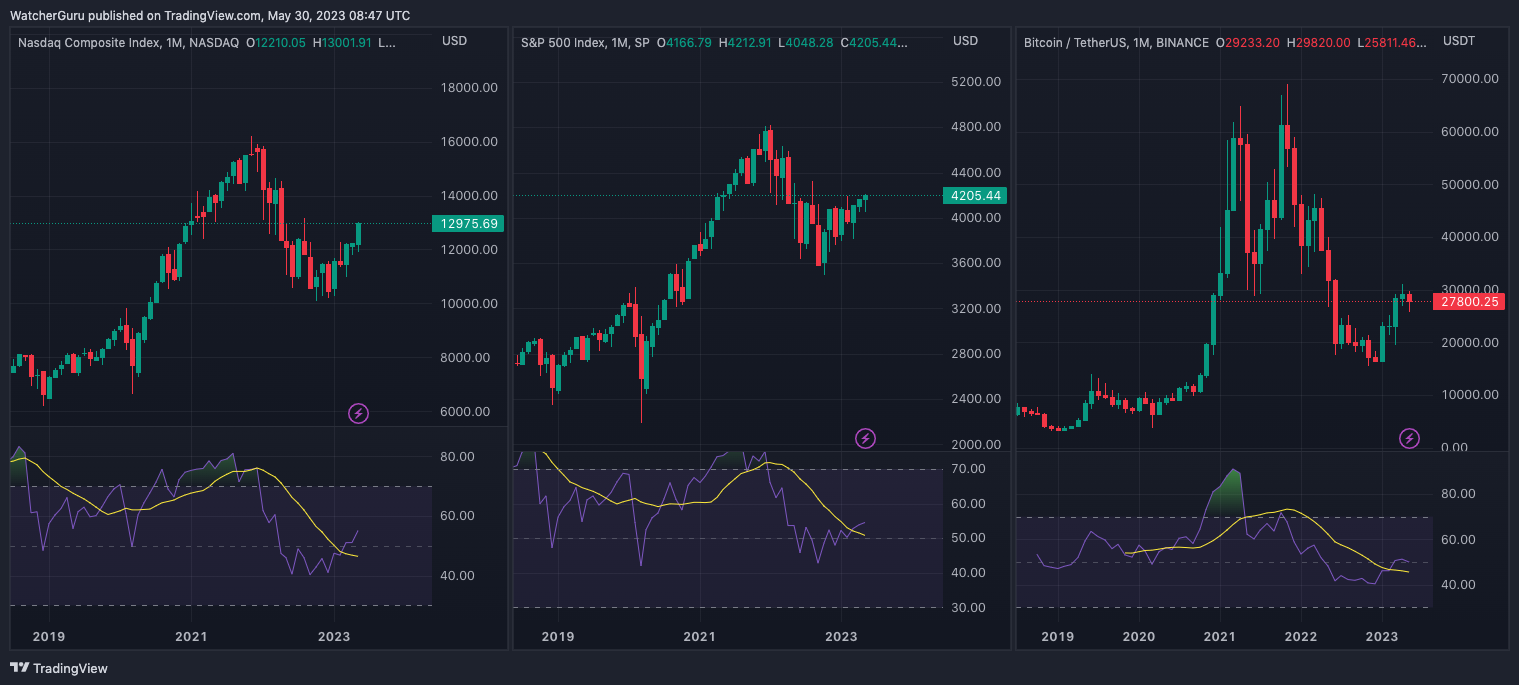 Also Read: Crypto Market to be 'Much Bigger' in the Future: Blockchain.com CEO
Bitcoin: Outlook for June
June has never really been a clear-cut bullish/bearish month. BTC's performance has varied year after year. Since 2013, it has flashed a red ROI figure five times, while the remaining five times it has fetched investors positive returns.
However, when viewed closely, a 'bearish June' trend has been in its formative stage over the last couple of years. The last three times, i.e. in 2020, 2021, and 2022, investor holdings have shrunk by 3%-37% in this month. So, if Bitcoin closes in red now, and the same bearish momentum is carried forward to the new month, it would be difficult for BTC to glide up on its charts.
However, with Hong Kong set to open retail trading in June, fundamentals gradually refining, sentiment remaining positive, Bitcoin is strategically in an advantageous position to erase its losses.
Also Read: Bitcoin Flips Cardano, Solana to Claim 2nd Spot in NFT Sales