The U.S. recession has been the subject of numerous speculations. Various economists, financial institutions, and policymakers have been offering their insights on the timing and potential impact of a recession on the market. Conversely, some individuals contend that the market is currently experiencing one. In the midst of this discourse, the CEO of BlackRock, Larry Fink participated in a recent Bloomberg interview and affirmed that it's possible to prevent a recession from occurring until 2025. Fink said,
"By 2025 the U.S. economy might be entering a recession. But I don't see it any time in the near term... Whatever recessions we're going to have are going to be modest, so I'm not that fearful."
He emphasized the continued strength of the U.S. economy. Fink highlighted the significant impact that the Infrastructure Investment and Jobs Act, CHIPS Act, and IRA could have on the market, indicating that they could lead to job creation. Furthermore, he observed that this might necessitate a Federal Reserve that maintains its policies over an extended period.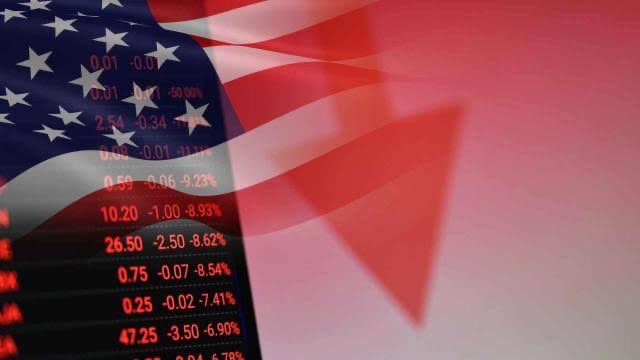 Also Read: US Recession Risk in the Next 1 Year Cut to 15%: Goldman Sachs
BlackRock's Larry Fink believes U.S. inflation is at its peak
Increasing inflation rates have undeniably become a concern. According to Fink, the United States is expected to experience 10-year interest rates of 5% or possibly even higher. Just recently, Jamie Dimon, the CEO of JP Morgan, expressed that the United States is ill-prepared for a 7% inflation rate. Though he doesn't perceive the present rates as anywhere near the hyperinflation experienced in the 1970s, he did acknowledge its significant magnitude. Fink further added,
"I have not seen inflation like this in 30 years."
Also Read : JP Morgan No Longer Expects a Recession in the US
The CEO of BlackRock highlighted the concept of embedded inflation. This term essentially refers to a situation where inflation remains persistently high in an ongoing and self-reinforcing cycle. Fink emphasized that he's been advising every business and political leader he encounters that they must contribute to fostering certainty and optimism since their absence can lead to economic downturns. He further mentioned that investors are not fully grasping how shifts in geopolitics are inherently contributing to inflation. Additionally, he hinted that certain economies may be at risk of entering a recession sooner, although he didn't provide specific details.