The DeFi (decentralized finance) space has lost considerable interest, compared to its peak in 2022. According to a BlackRock official, institutional investors are still a long way from participating in DeFi.
Joseph Chalom, head of strategic alliances at BlackRock, said that the company is considering the ramifications of decentralized finance if and when regulatory barriers are removed. However, Chalom said that institutional adoption is "many, many, many years away." However, Chalom did mention that he is not pessimistic. His views are such because he lives in "a highly regulated space and so do our clients."
Companies with institutional-grade wallets, like Coinbase, will play a central part, according to Chalom. These businesses may serve as a link between DeFi and conventional investors.
Tokenization and stablecoins are also two areas of attention for BlackRock, as per the BlackRock executive. The company has been talking with customers about how well-reserved stablecoins might affect the flow of institutional funds.
Is BlackRock's lack of interest proof of Defi's lost steam?
According to a report by Finder, the TVL (total value locked) in DeFi, has fallen to $75 billion as of March 2023. In 2021, the sector saw an all-time high of $177 billion in TVL.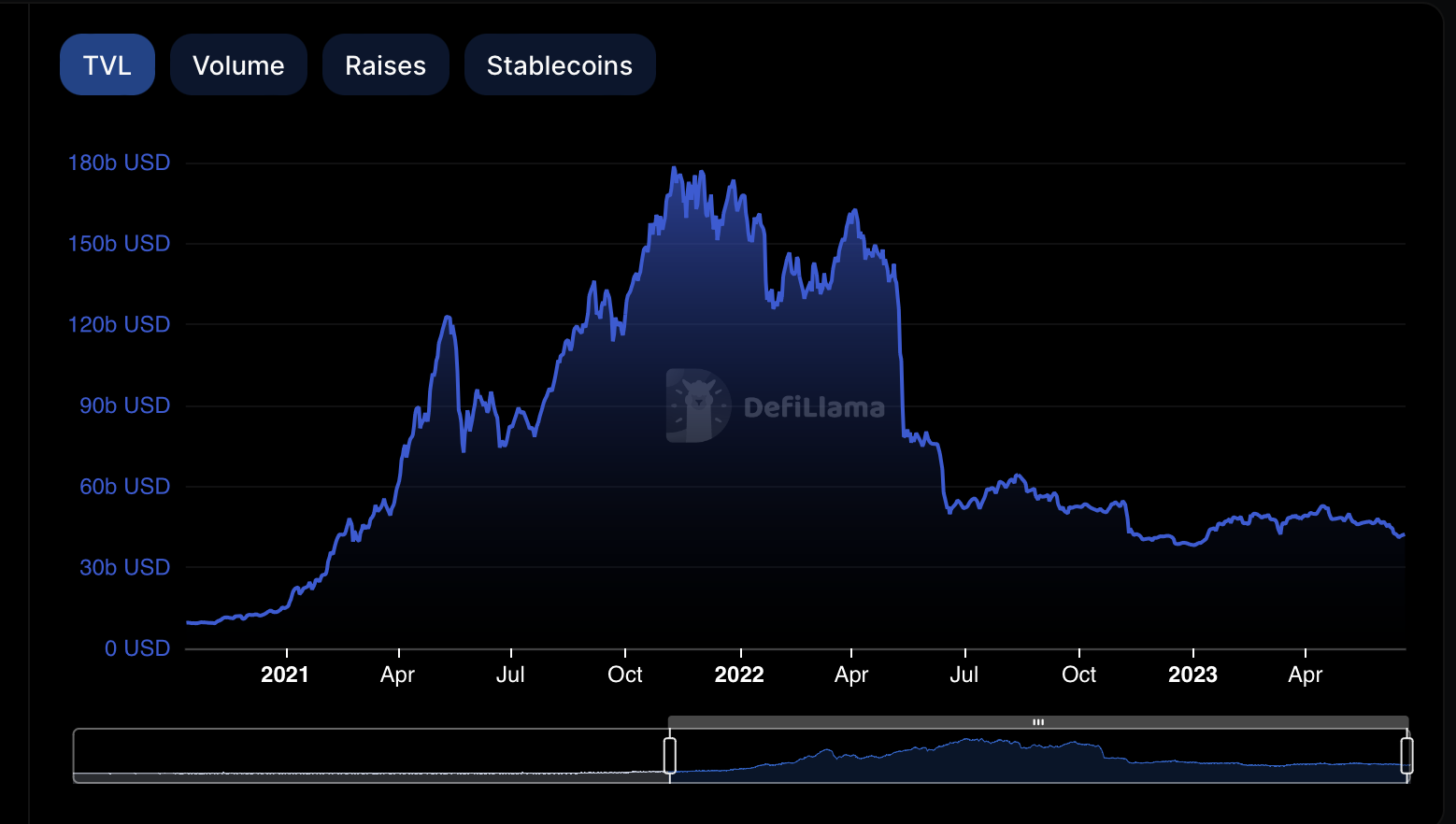 However, in light of the double lawsuits against Binance and Coinbase, crypto users began turning to DeFi platforms. UniSwap, an Ethereum-based DEX (decentralized exchange) saw a 41% increase in transactions in a day. Even PancakeSwap saw a double-digit rise in transactions this month, after a 20% drop in daily transactions in May. Therefore, it seems that users turn to DeFi platforms when centralized ones are in a spot.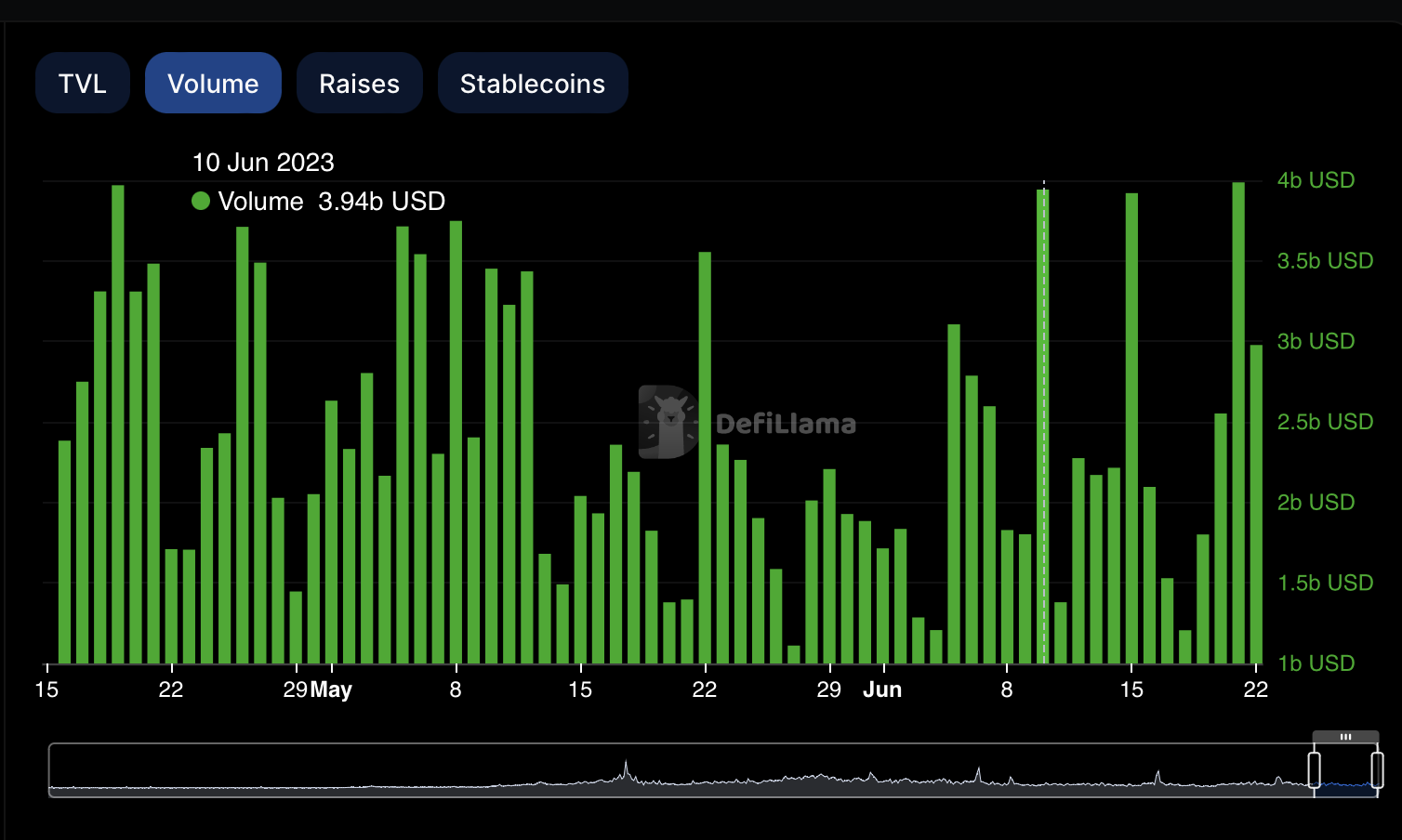 Furthermore, apart from falling interest, BlackRock's lack of commitment to DeFi at the moment is because of the lack of regulation in the sector. BlackRock is the largest asset manager in the world. The firm cannot dip its toes in a sector that does not have proper regulation. However, the firm recently applied for a spot Bitcoin (BTC) ETF in the United States.
So far, the U.S. SEC has not granted any of the applications for such an ETF, but many expect it to approve BlackRock's. The development has led to renewed investor sentiment in Bitcoin (BTC), thereby leading to the current rally.