The new BRICS member Argentina's local currency, the Peso, is facing heavy headwinds against the US dollar this month. The Peso experienced a historic plunge against the US dollar falling to an all-time low of 343. The Argentina government's decision to devalue the currency by 18% raising the benchmark rate to 118% is among the reasons for the drastic depreciation of the Peso. The economic mismanagement, multiple defaults, US dollar scarcity, and debt led to the decline of the Argentine Peso.
Also Read: Argentina to Decline BRICS Membership & Support US Dollar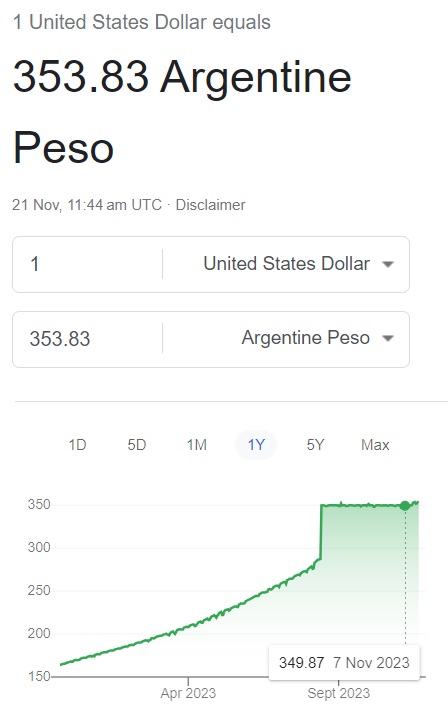 On the heels of the election which saw Javier Milei being elected president, the Peso plunged 353.83 on Monday. The price marks a new low for the currency on the same day Milei won the election. The Peso could see a more notable downward trajectory unless the new president comes up with drastic changes to the economy.
Also Read: Gold Prices Skyrocket 15 Points Before Fed Meeting
BRICS: Will The Argentina's Pesos Be Replaced By the US Dollar?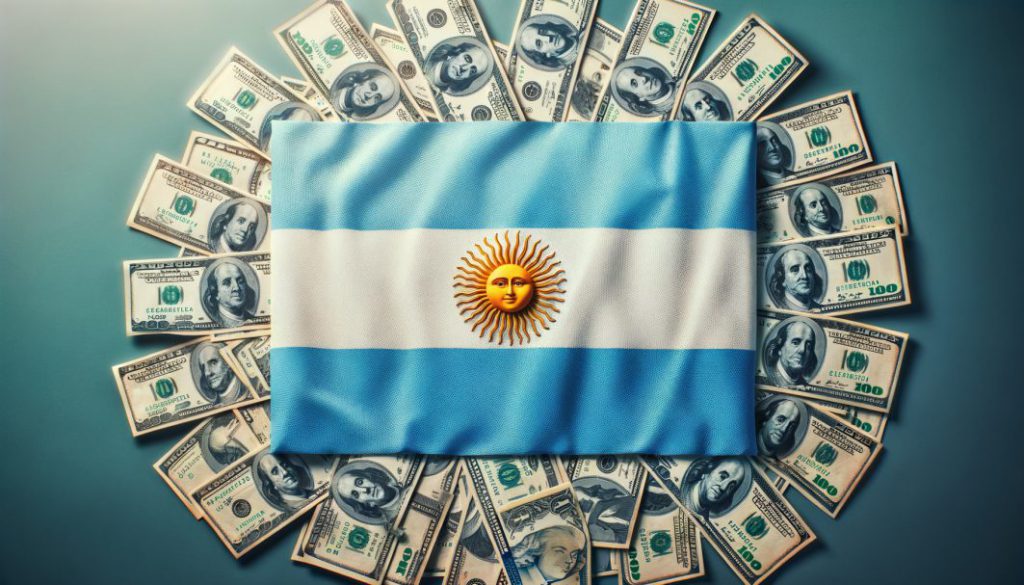 Milei had campaigned that he would decline BRICS membership if he's elected president. He called BRICS members China and Russia "assassin governments" and questioned why they inducted Iran into the bloc. He cited Iran's role in bombing a Jewish center in 1994 in Buenos Aires, calling the memories "an open wound".
Also Read: Top 2 Stocks To Watch Below $20
He stressed during the campaign trail that the Peso is worthless and could replace the currency with the US dollar. The newly elected president also stressed that he would consider shutting down the Central Bank's reserves. Additionally, he also plans to accumulate Bitcoin in the reserves and a team would be sent to El Salvador to study the prospects.
For the uninitiated, El Salvador currently holds 2546 Bitcoins and was purchased for $108.2 million. However, the same Bitcoins are now worth $94.7 million due to the market downturn.
Also Read: BRICS: China & Saudi Arabia Sign $7 Billion Currency Swap Deal
Milei's economic policies will become clear after he officially takes office on December 10, 2023. His first duty while in office would be to control inflation and bring it under control. Inflation in Argentina has touched over 140% causing prices to skyrocket in the country.