2500 Bitcoin Added in Coinbase Custody Wallet Post BlackRock ETF Filing
After institutions lined up to file for Bitcoin ETFs with the SEC, "very bullish action" has been registered on the Chicago Mercantile Exchange. K33 Research's Vetle Lunde pointed out that CME's basis was pushed to "yearly highs." This came on the heels of BTC futures registering the largest relative daily growth in OI since Nov. 9, 2022.
As far as the latest stats are concerned, CME OI inclined by 5,105 BTC yesterday, pushing the said metric to a four-month peak of 83,560 BTC. Parallelly, the annualized basis continues to trail above 10%.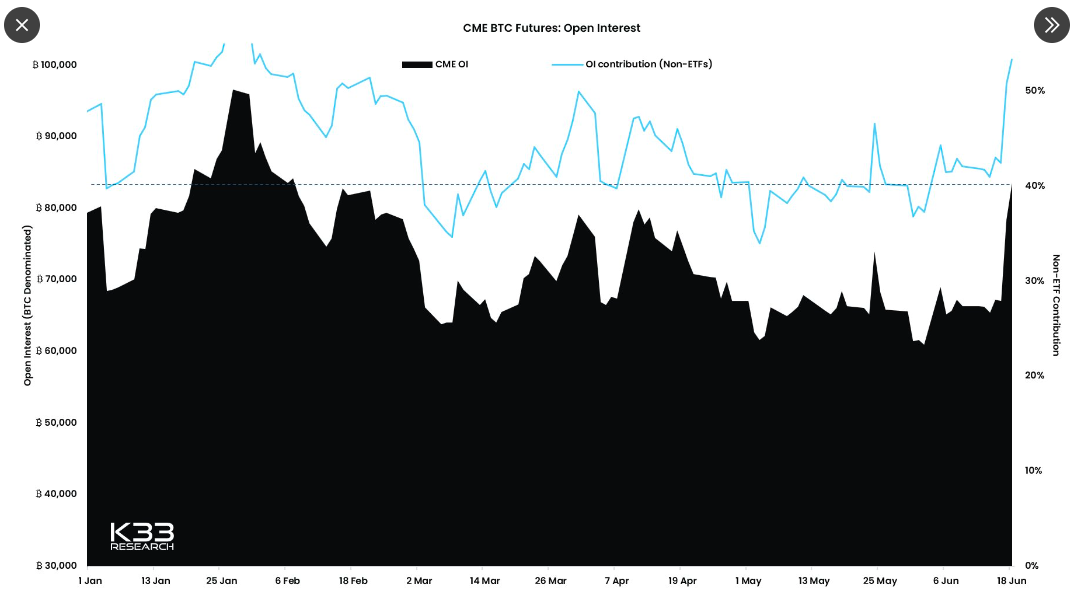 Also Read- MicroStrategy's 140,000 Bitcoin Allocation Turns 'Profitable'
Evidently, demand is on the rise, for more participants are taking part in the Bitcoin ecosystem now. Well, there are a few other factors pointing to the same.
The 'BlackRock Effect'
The amount of Bitcoin held in a particular Coinbase Custody Wallet inclined by 2,500 BTC on the back of BlackRock's ETF filing. Prior to this, the wallet possessed over 5,000 BTC. Notably, they were deposited between May 19 and May 20. According to CryptoQuant Analyst Bradley Park, the BlackRock episode managed to instill positive sentiment among Bitcoin investors, which could explain the transaction. He reportedly said,
"The BlackRock effect has positively affected market sentiment and even institutions' bitcoin buying."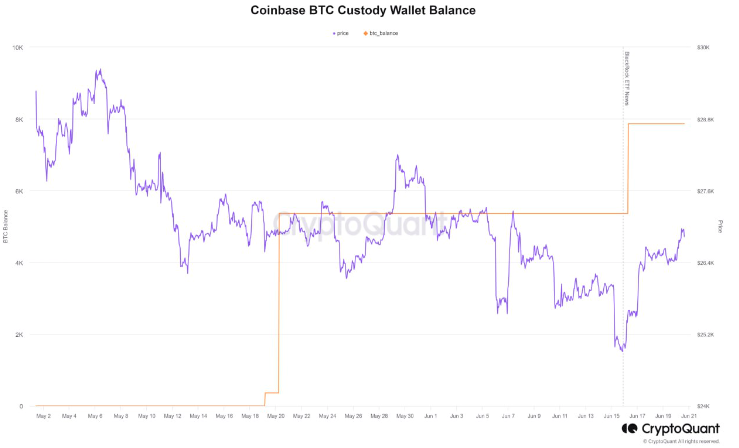 Also Read: Bitcoin: 'More Companies' May Join Binance, Tether in BTC Mining
Coinbase Custody essentially allows institutional investors to deposit assets like Bitcoin in a secure wallet. A recent report pointed out that the Bitcoin sent to the aforementioned custodial wallet came from Coinbase. It should be noted that the custodial wallet is not the same as a cold or hot wallet that Coinbase uses to store customers' holdings. This likely means,
"A large player probably bought the bitcoin on Coinbase and sent the holdings to the custodian wallet, as transaction data shows."
Furthermore, it is interesting to note that Coinbase's Exchange Trade Volume is currently hovering around its monthly peak. Over the past 30 days, the reading of this metric mostly hovered in and around the $1 billion mark. However now, it has almost doubled. On June 19, it spiked to $2.1 billion, while at press time, it flashed a value of $1.89 billion.

Despite the surge in volume on the exchange, and Bitcoin's rise in price, Coinbase shares continue to consolidate. Post noting a minor 0.7% deviation on the daily, COIN was seen exchanging hands at $58.51 on Thursday, June 22.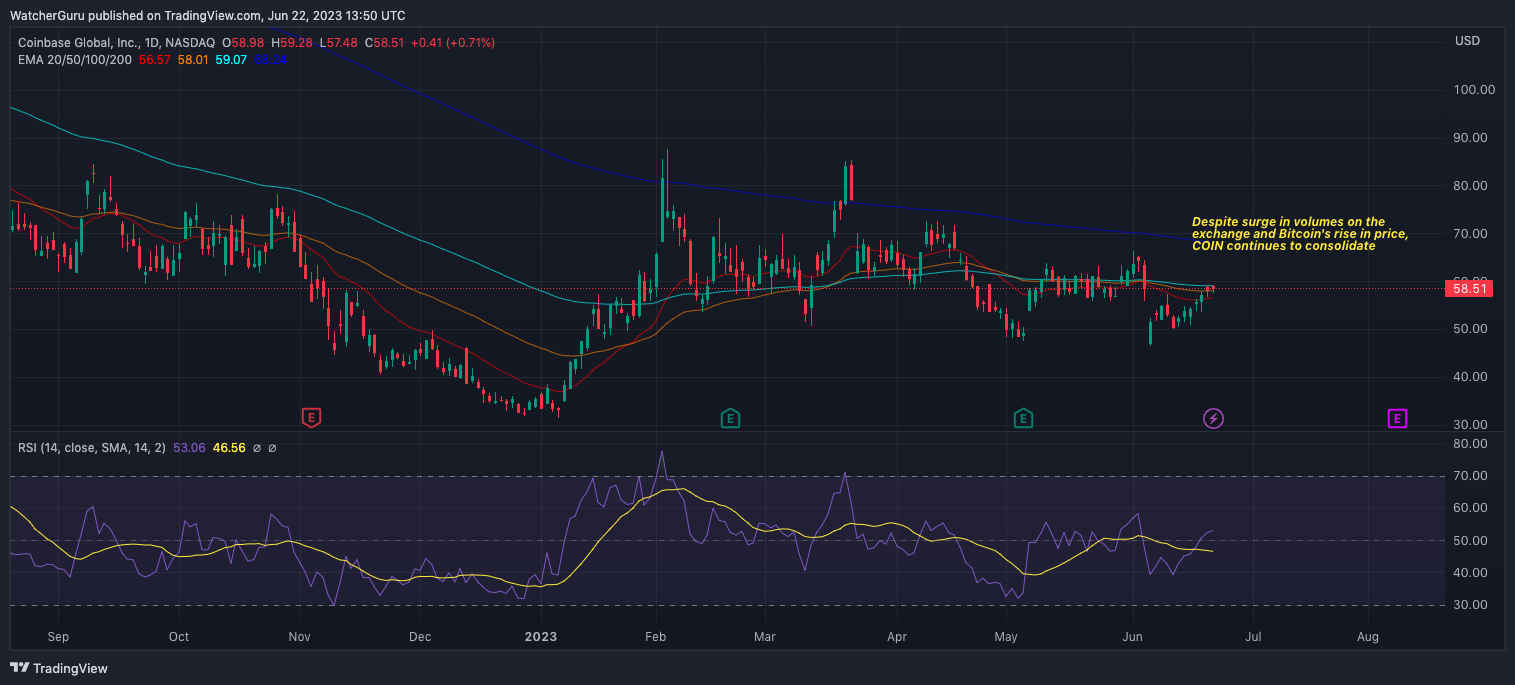 Also Read: Bitcoin Equities ETF Tracking Coinbase, MicroStrategy Launched in Netherlands