The crypto market has been devoid of volatility over the past few weeks. No significant upswing or downswing has been registered by assets from this basket, and as a result, the crypto volatility index's reading has been flat since September. Community members believed that 'Uptober' would change the fate of the markets, and just like any other year in history, Bitcoin and Co. would thrive this month. Barring the pump registered on the first day of the month, October has been disappointing so far.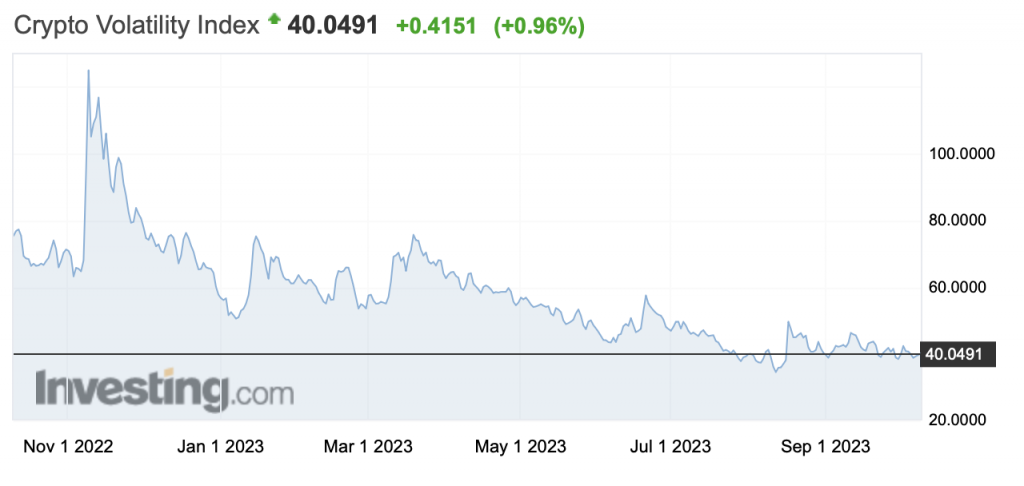 Also Read: Crypto: Abu Dhabi is the New 'Capital of Capital' Says Kevin O'Leary
However, there are a few macro-economic events and data releases lined up over the next few days that have the potential to impact the price of crypto assets. In this article, we will delve into a couple of such factors.
What to Expect This Week?
The minutes of the Fed's September meeting, is due on Wednesday, Oct. 11, 2023. Its release will reveal to what extent central bankers are looking forward to raise the interest rate. The recent release of the jobs report did not settle the debate about whether the Fed is has concluded its spree of hiking rates. The next policy decision is slated for Nov. 1, 2023. At the moment, there's uncertainty about the Fed's stance. However, The Kobeissi Letter pointed out that the odds of a rate hike are now up to 44% from the previous 33%.
The Bureau of Labor Statistics is all set to release September's inflation numbers on Thursday, Oct. 12, 2023 at 8:30 AM. The expectations do not paint a rosy picture at the moment. Bloomberg analysts, Anna Wong, Stuart Paul and Eliza Winge, said,
"We expect September core CPI inflation to come in somewhat higher than consistent with the Fed's 2% mandate."

Also Read: Crypto: When is the 'Perfect' Buying Opportunity?
Furthermore, a host of U.S. central bankers will be giving speeches over the next few days. The speakers include, Vice Chair Philip Jefferson, Governor Christopher Waller and Regional Fed presidents Lorie Logan, Raphael Bostic, Neel Kashkari and Susan Collins. Parallelly, the IMF's World Economic Outlook, projecting a new set of forecasts, is also slated to release this week. The officials' outlook of the macro economy could trigger some action in the stock market. Consequentially, it'd be advised for crypto market participants to brace for the ripple effects.