The collapse of several institutions like FTX, Three Arrows Capital and Terraform Labs eroded the trust of crypto investors. Regulators have been eyeing this space and enacting several precautionary laws ever since. Kevin O'Leary recently pointed out that FTX looked promising because people thought that the company would eventually get a regulated ticket. However, that was not the case. He explained,
"That was the golden goose prize of any exchange in America. Everybody tried—Binance tried, Coinbase is trying—everyone wants the regulators to regulate them, so that they can interact and fit into the existing financial system."
This system has not worked in America yet owing to a wide range of reasons, and now, institutions have been hesitant towards diverting funds in this sector, the venture capitalist contended.
Also Read: Top 3 Disclosures Made During SBF's Trial Today
Making a Case for Abu Dhabi
Nevertheless, Kevin O'Leary remained optimistic about Abu Dhabi. He pointed that a new market could emerge in this region and be compliant to the government's regulations. The Shark Tank host said that he would never invest in an exchange that is not backed by the government. Concreting his stance on Abu Dhabi, O'Leary added,
"In Abu Dhabi, the new capital of the capital, there's billions of dollars to support it. So, if that emerges, if it happens, yes, I'll be investing."
The amount of institutional capital in Abu Dhabi is growing immensely and one of the sectors they are interested in is crypto, O'Leary asserted. Of late, several companies have been flocking into this region. Standard Chartered-backed Zodia Markets recently received in-principle approval from the Abu Dhabi Global Market [ADGM] to operate as an OTC crypto broker-dealer in the region. Prior to that, crypto exchange Rain was also granted permission to operate a virtual asset brokerage here. In fact, the firm was also green-flagged to offer custody services to its clients.
Also Read: Crypto: When is the 'Perfect' Buying Opportunity?
Founders with 'Arrows in their Backs' Will be Gone Soon: O'Leary
According to O'Leary, the era of "crypto cowboys" has already started fading. In fact, he contended that all the crypto cowboys that were the founders of this industry will be "gone" soon. He asserted,
"They all have arrows in their backs."
Even though O'Leary will not get involved with non-compliant companies, he continues to be optimistic about the future of Bitcoin and other crypto assets.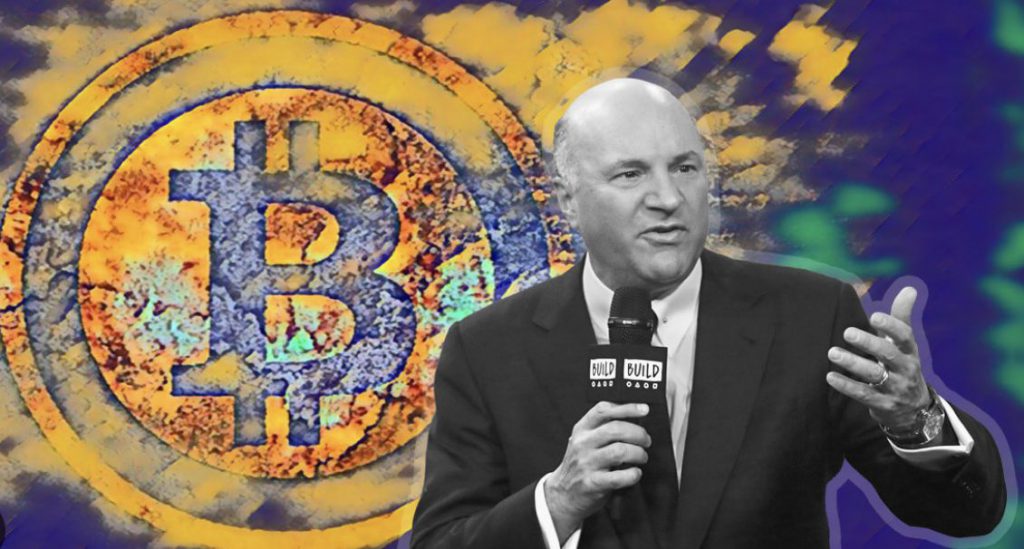 Also Read: Ethereum Valued More than McDonald's Despite $11 Million Liquidations