Leading crypto exchanges are facing the heat in 2022 as they're unable to stay afloat in the ongoing bear markets. A handful of exchanges cut down on staff while the others with the likes of FTX filed for bankruptcy. Crypto lending firms such as Genesis, and Three Arrows Capital, among others collapsed giving way for 'not your keys, not your crypto' to step in.
The exchanges faced the heat from their financial wrongdoings that hurt an array of investors The fears of owning cryptos in exchanges led to an exodus of investors choosing to store their crypto in a wallet.
Also Read: Here's Bitcoin Price Every Thanksgiving From 2010 to 2022
Crypto Wallet Downloads On The Rise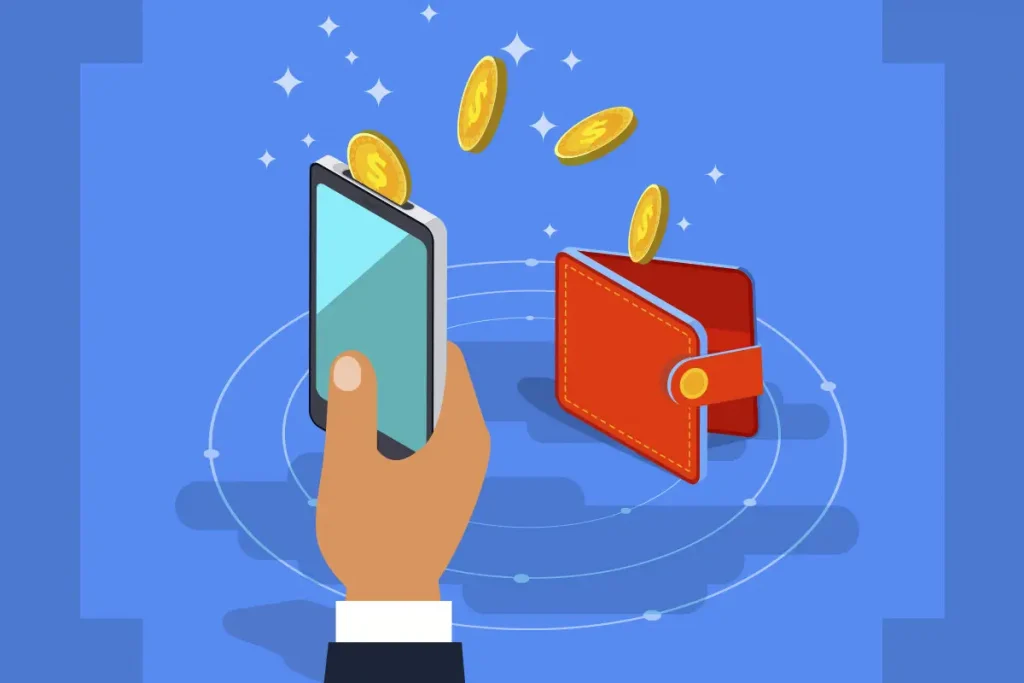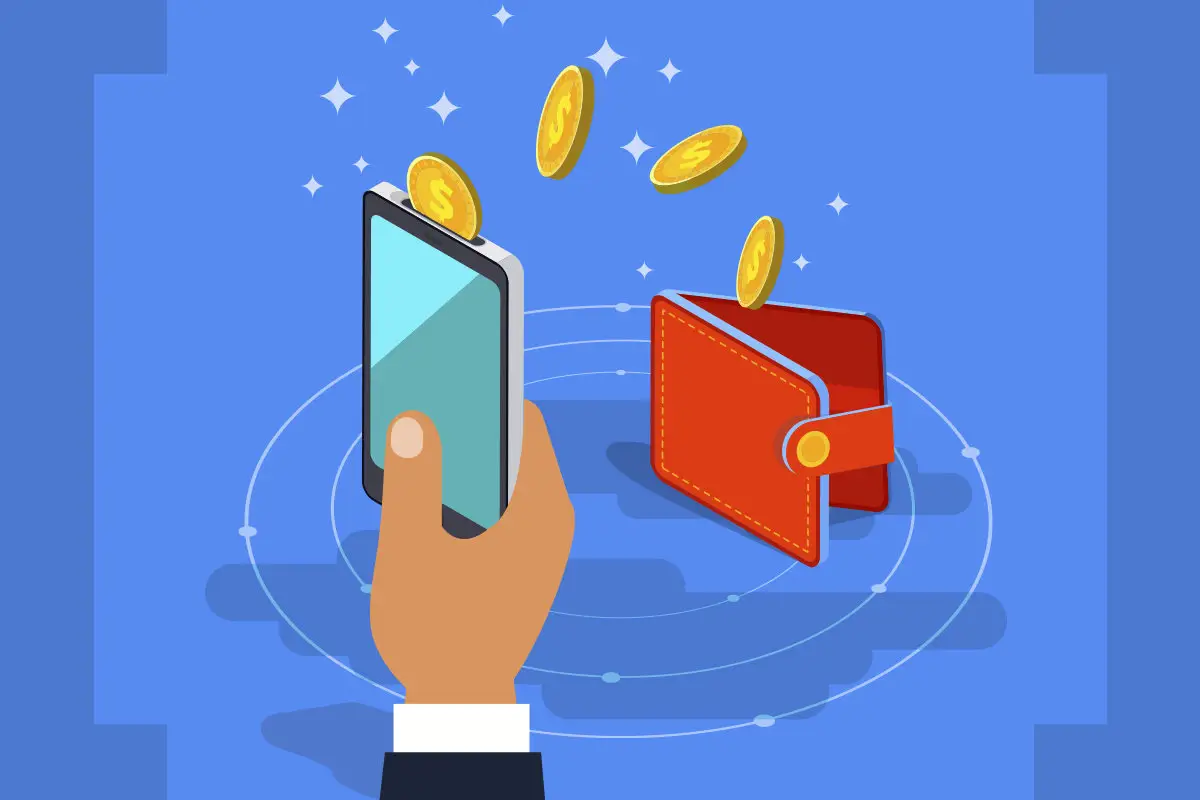 In 2022 alone, around 102.06 million crypto wallets were downloaded from January to October. The wallet downloads compromised both Android and iPhone devices with 21 different wallet applications that allow for storage.
January saw the highest number of crypto wallet downloads that reached 16.13 million worldwide, with October being the lowest at 8.9 million.
Also Read: 3Commas Denies Rumors of Breach That Caused Millions in Losses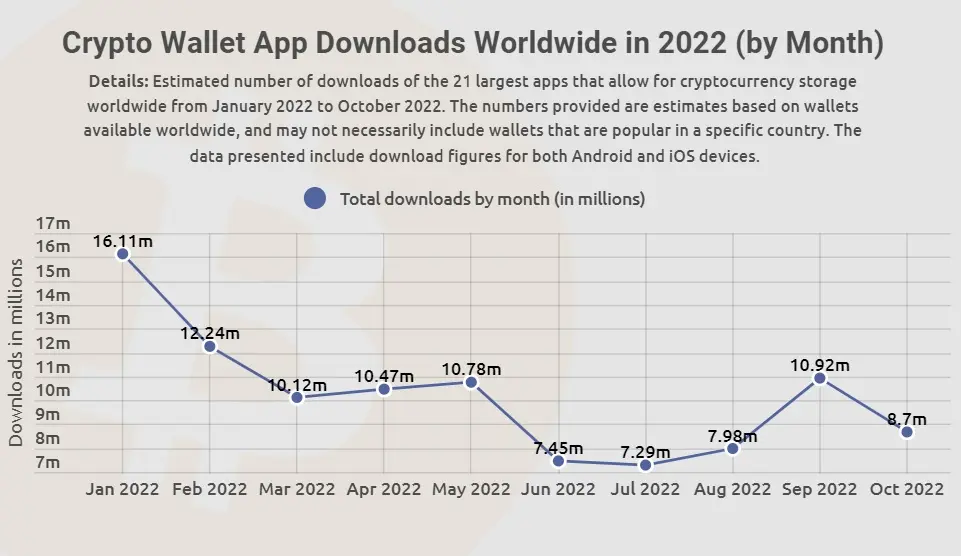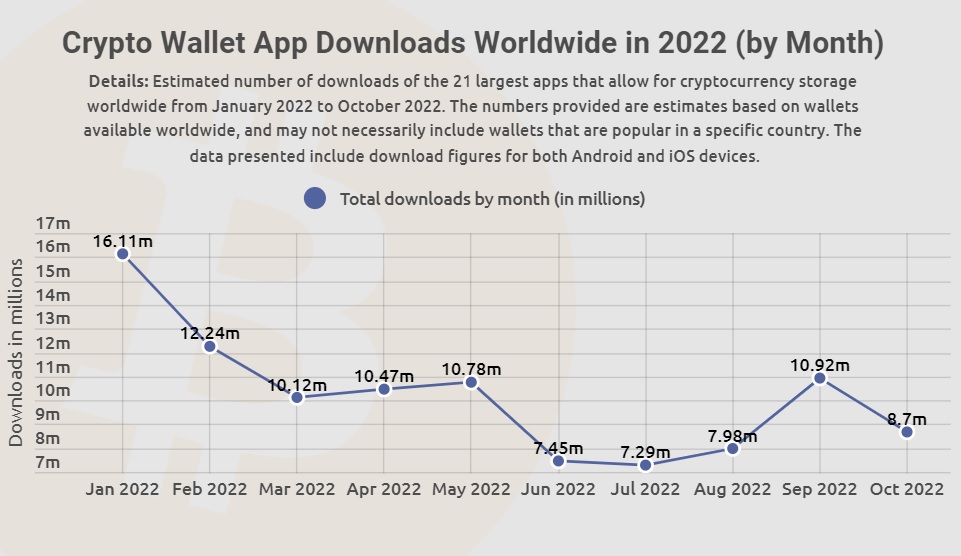 However, despite crossing the 100 million downloads mark, it is lagging behind 2021's numbers by a large margin. In 2021, 177.85 million wallets were downloaded, and in 2022 remains 43.25% on the negative side.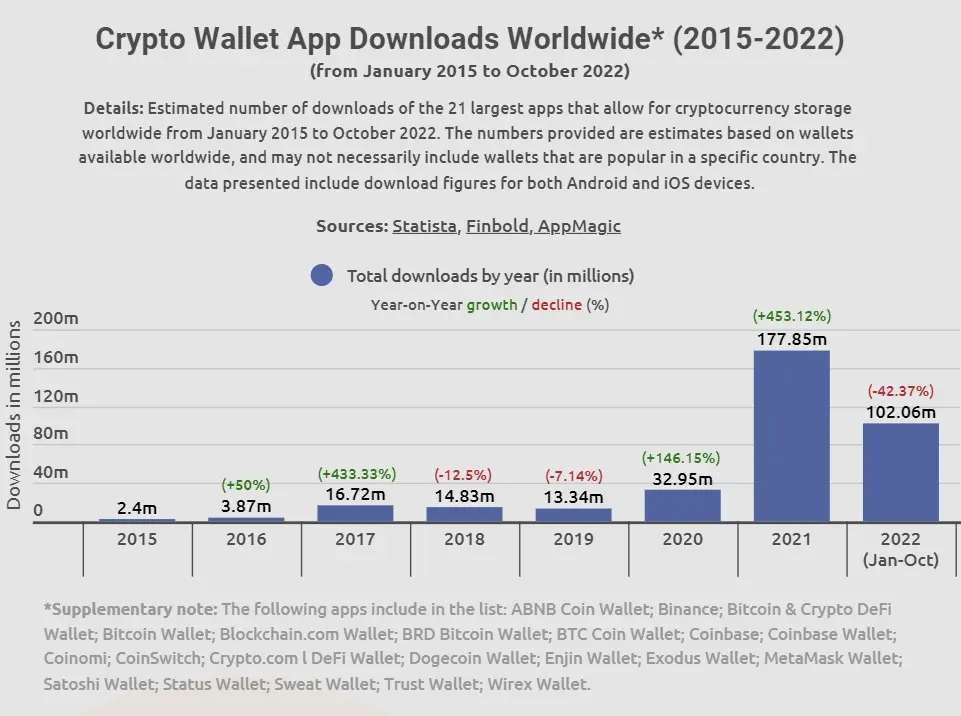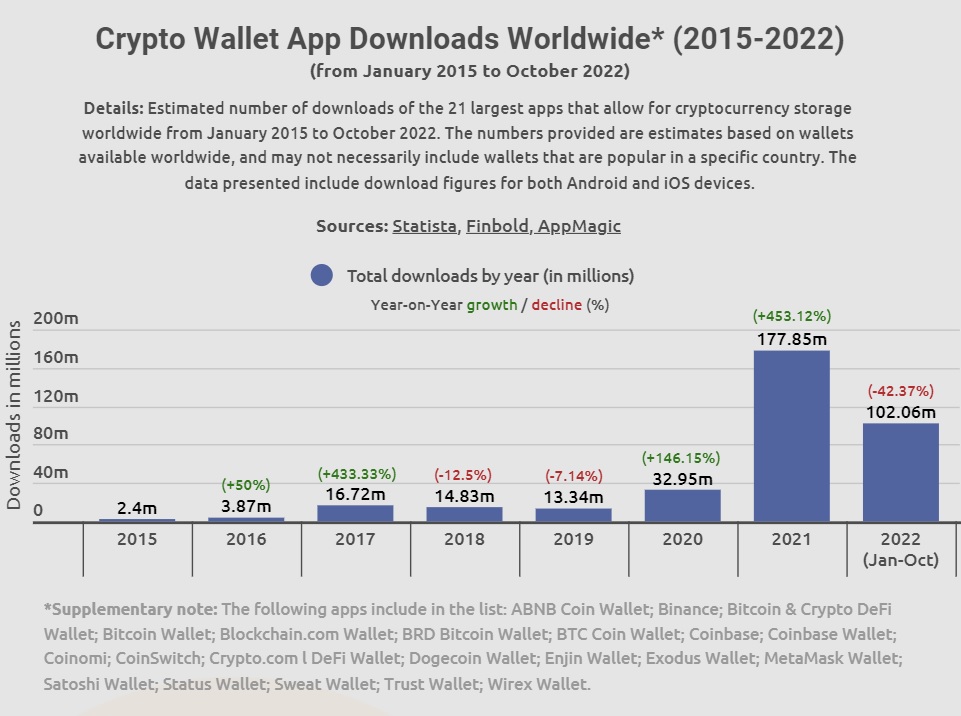 Nonetheless, considering the two more months left, the number might catch up due to the FTX fiasco. A record number of investors moved their cryptos to wallets this month in fear of exchanges pausing withdrawals.
Also Read: Dogecoin End-of-Year Price Prediction
Also, 2021 and 2022 wallet downloads are considered the highest as 2020 saw only 32.95 million downloads. The crypto adaptation has come a long way in the last two years as celebrities endorsed several tokens.
This year's wallet downloads come at a time when the markets are on the back foot and shedding more in value than gaining. The development suggested that investors are keen on exploring cryptos despite the exchange fallouts and negative market conditions.