The Discord CEO has posted screenshots indicating that Ethereum might be connecting with it soon. It might not mean anything but it speaks a message.
In the screenshot, Citron appears to be showing the Discord settings will allow its users to connect to Ethereum. The screenshot also reveals the possibility of connecting using the Ethereum MetaMask wallet or WalletConnect.
The choice was earlier not possible on the Discord browse app early. However, the screenshot could be an ongoing development environment that is yet to be released to the public.
In his response to another tweet, The CEO said it was possibly nothing. However, this is a possibility in the pipeline. Discord is famous among crypto societies in the world.
The Future of Ethereum
Ethereum is engaging itself with many parties to strengthen. Just recently Bakkt announced that it is now allowing ETH in its coin offering to help its buyers and partners transact quickly.
The Future of Ethereum is great showing how it has grown from its all-time low of $67 to the current price of $4,831.13. The coin looks to be fighting hard to move at a very high speed. Compared to Bitcoin's last 12 months 300% rise, ETH has grown by 1800%. This has made investors and ETH enthusiasts engage fully in buying and holding Ethereum for future profits.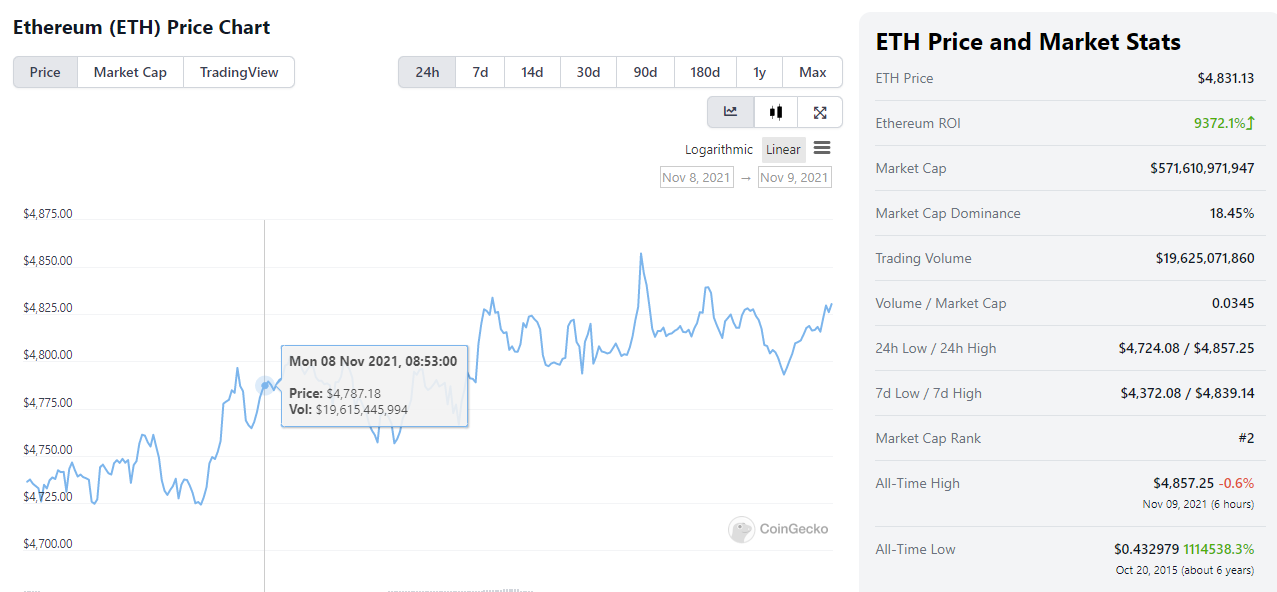 Experts and analysts are predicting that the coin might be hitting $10,000 by the end of the first quarter of 2022. This prediction is making preparations for the coin sore high as the Bull Run is expected soon. Analysts also believe that the coin might outdo BTC in the near future.
Being a host to so many tokens riding on its chain and Defi, they are helping the coin rise to unimaginable price levels. Now that ETH is past its former ATH it will be creating new levels at $6000 soon. if you are getting into the ETH wagon this is the best time. However, caution and due diligence should be involved.
New Dapps are also emerging every other day with support from the ETH chain. With the current upgrades on the ETH chain, it is not a surprise that Discord is suggesting a connection to ETH.
Discord and Its Connection To Crypto Space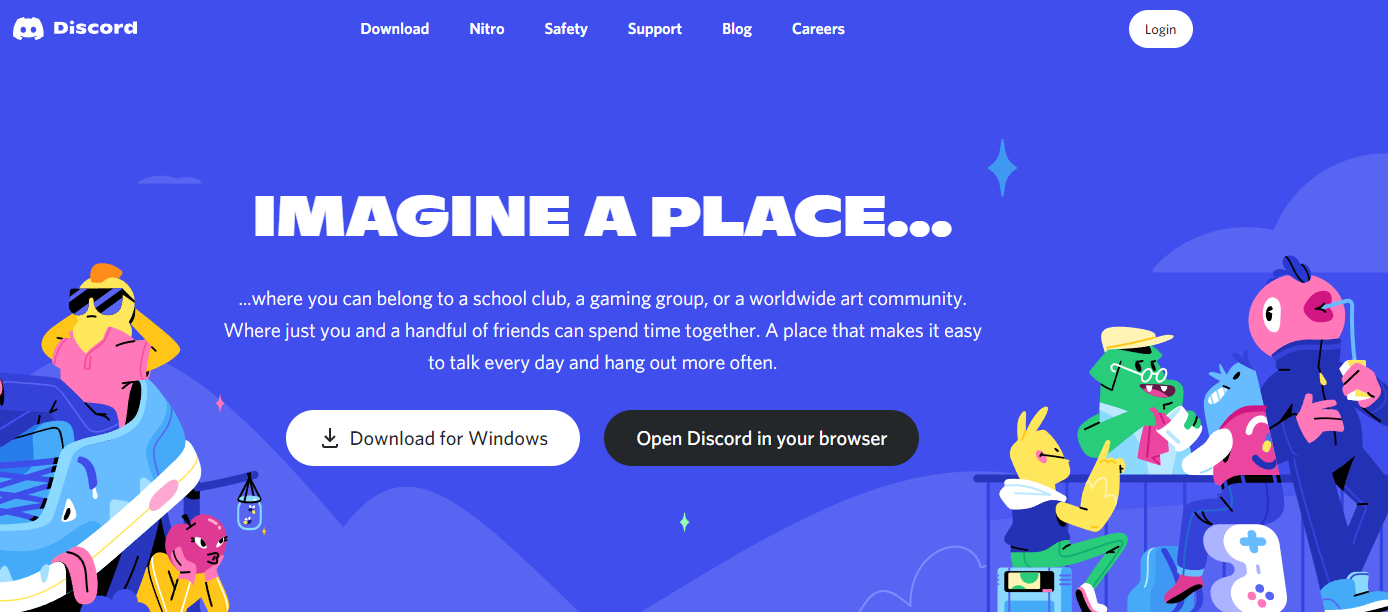 Discord is an App providing free video, voice, and text services. People use Discord daily to talk on ranging topics such as art, science, and other issues. 
Currently, Discord is in use by many people to the tune of tens of millions. Discord is famously known to connect with the gaming industry, with the recent crypto game Axie Infinity joining the queue.
Discord has other nitches like politics and lifestyle despite the original plans to focus on the gaming industry. Now it is further extending into the cryptocurrency industry. This is because the gaming world and crypto have a lot in common, and they both profit from one another through accessible communication between members.
There are a few other crypto communities on discord including the present and most famous; the NFTs
How Will Discord Benefit Ethereum?
The play to earn is also becoming more famous within the crypto industry. Therefore crypto is reaching out to get as much of the revenue produced as possible.
This means a lot for ETH as millions of people using Discord will also use the Ethereum chain because most of the In-App functions are done within the blockchain. This will also make the people use Ethereum to buy the gaming tokens hence an increase in the value of ETH. 
Why People Love Discord
People love Discord because It;
Exposes its members to particular people in the crypto space.
Gives quick and direct feedback. You get essential ideas and suggestions on your project through Discord.
Discord cultivates a trusted developmental environment. This is because anyone who creates their servers on Discord wants to connect to crypto space.
Cryptocurrency Education to Masses
Lacking education on crypto by the overall public is but part of the main challenges facing cryptocurrency adoption. It is therefore important that people go through education on crypto and make crypto part of their lives. Many crypto holders are turning out to be wealthy overnight especially with cryptocurrency.
The adoption of cryptocurrency will usher in a new era of financial freedom and close the wealth gap between the rich and the poor. BTC and ETH are some of the best cryptos to invest in 2021. I must mention that with the predictions coming through crypto whales are busy adding to their portfolio.
Recently Elon musk mentioned that he is still adding BTC and holding it. Musk is the world's richest man, worth $318 dollars with most of his wealth coming from cryptocurrency. El Salvador is on the rise to teach its citizens on how to use crypto especially now that it is making BTC its legal tender.