While Bitcoin (BTC) has rallied by almost 76% in 2023, Dogecoin (DOGE) has managed to grow by only 5.7% at the same time. The popular memecoin has been on a downward trend for most of this year, apart from sporadic spikes in between, attributed to some of Elon Musk's Doge-centric actions. Dogecoin has continuously hit lower lows throughout this year. It had a sudden rally in early April, but that is because Twitter changed its logo to the Doge symbol.
Also Read: Dogecoin Nears Milestone, 5M Active Addresses on the Horizon
DOGE is currently facing resistance at $0.080, with support at $0.070. Although DOGE surpassed its previous resistance of $0.73, it has since fallen back below that level.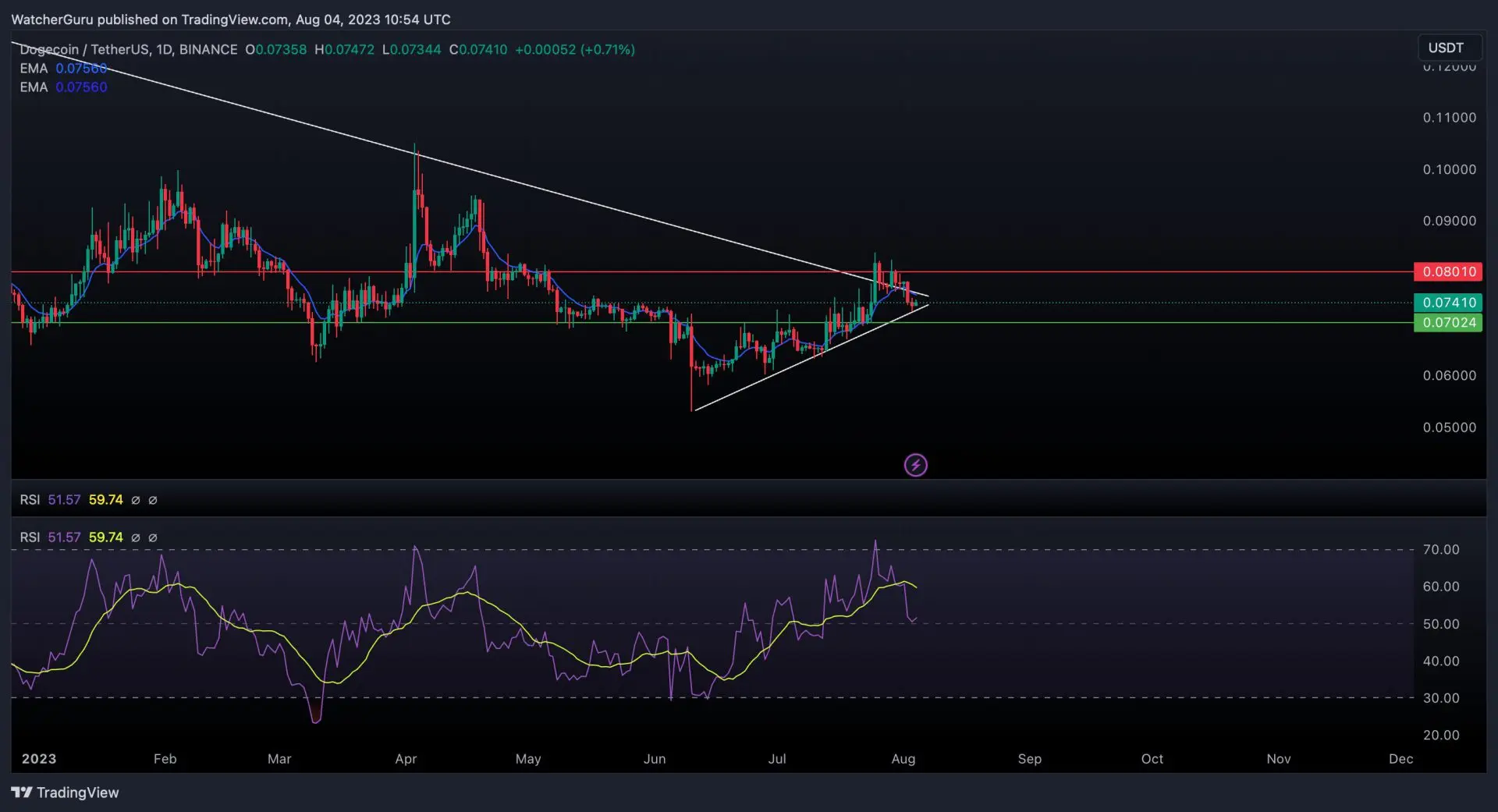 If Dogecoin (DOGE) is able to close above its resistance, it opens up the possibility of testing its yearly high of $0.10. This level was previously tested in early December 2022 and during its April rally. DOGE has a chance to move upwards as it has not yet broken its ascending support line.
However, if the support line is broken, the dog-themed crypto could see another correction. DOGE's MACD reading also points towards bears having the upper hand. Moreover, the markets are currently moving in tandem with Bitcoin (BTC) and the original crypto is not showing any bullish signs at the moment. Therefore, a DOGE rally could be off the table.
How far could Dogecoin fall?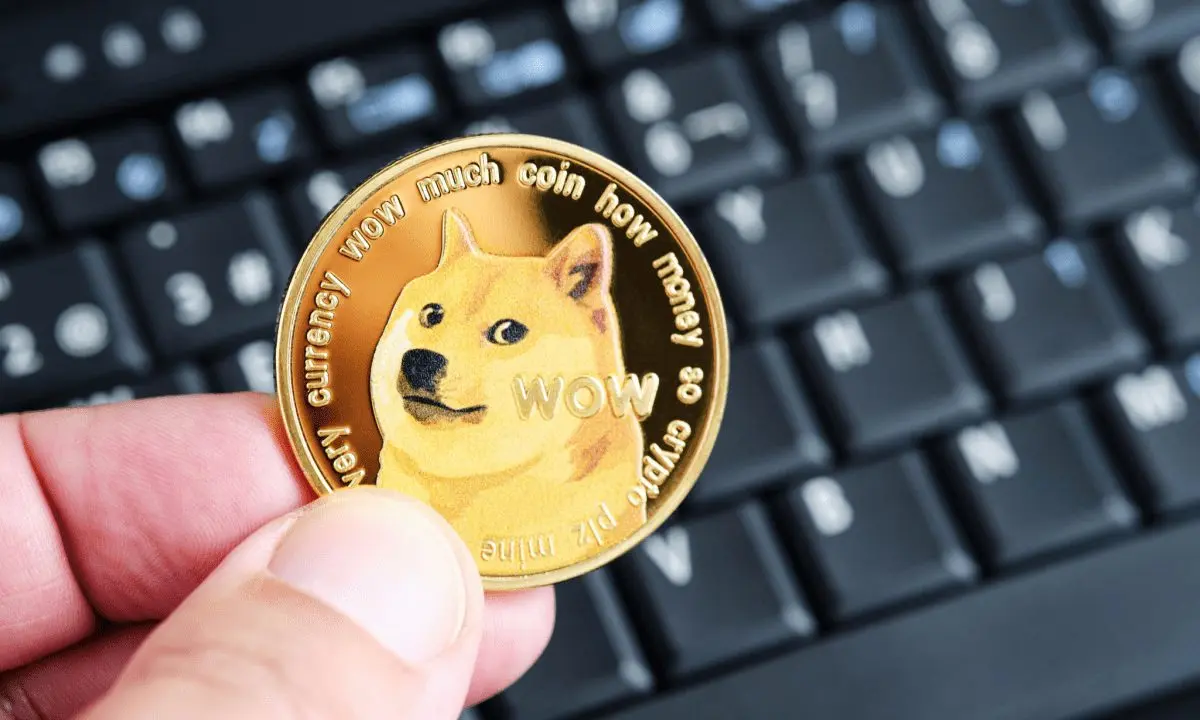 If DOGE falls below current support levels, the token could fall to around $0.067 before witnessing a trend reversal. This price point could prove to be a good spot to invest in the memecoin. The $0.06 level is a strong support area, as was seen in December 2022 and April of this year.
Also Read: Shiba Inu More Popular Than Ethereum, Dogecoin in the U.S.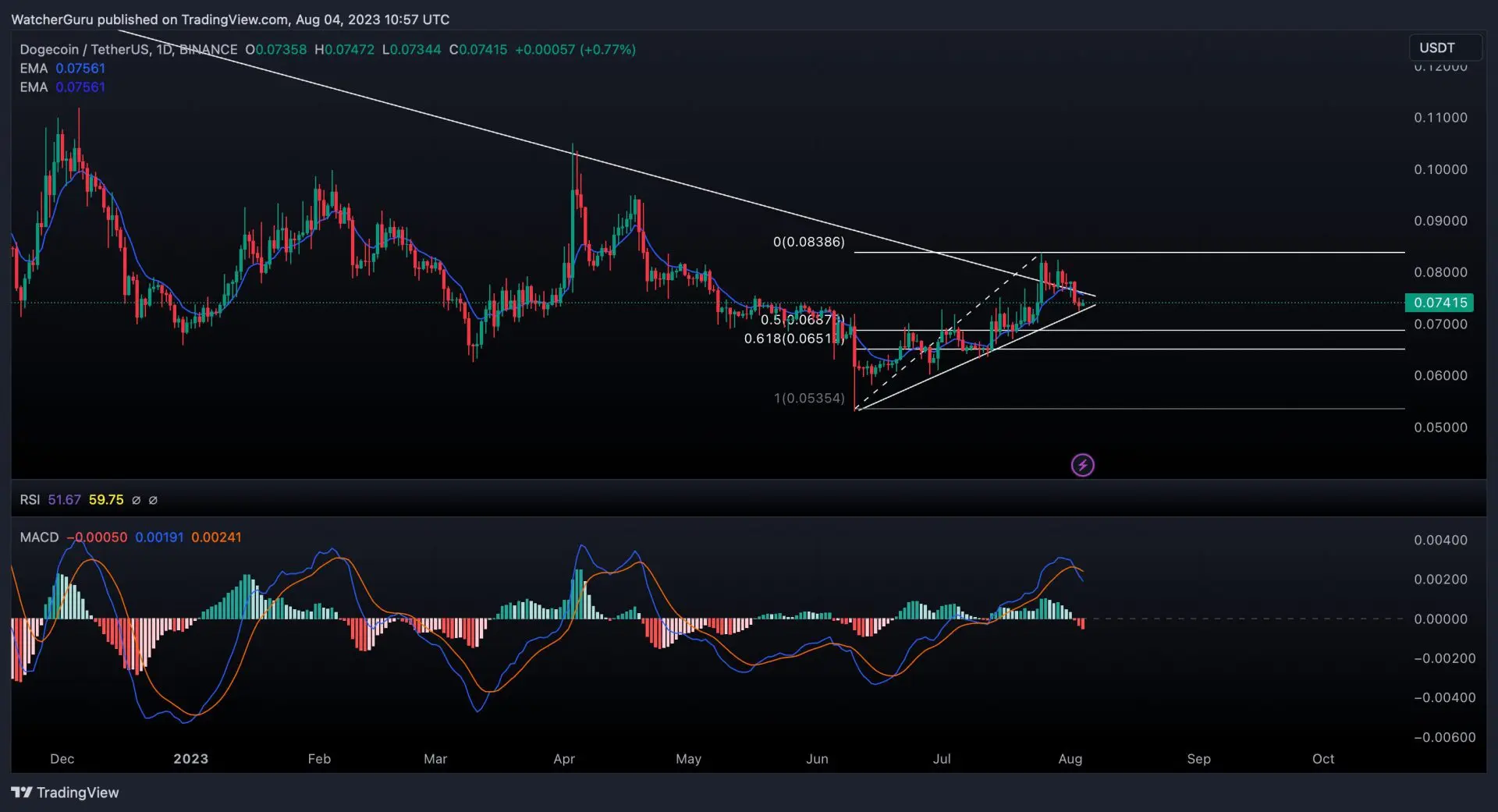 At press time, Dogecoin (DOGE) was trading at $0.074221, up by 0.9% in the last 24 hours.