Dogecoin is moving at a conservative pace in 2023, and its growth has been tepid compared to its 2021 parabolic bull run. The latest cryptocurrency rally where Bitcoin climbed above $28,000 and Ethereum at $1,800, failed to trigger a price rally for the memecoin.
The recent rally did not move Dogecoin's needle toward greener pastures as it only topped 2.8% in the last 14 days. On the other hand, Bitcoin is up 27.7% in 2 weeks while Ethereum stands at 15.8% during the same period.
Also Read: Ripple: XRP Headed Towards $0.50 After a Stellar 25% Rise
Dogecoin: Here's What Could Make It Rally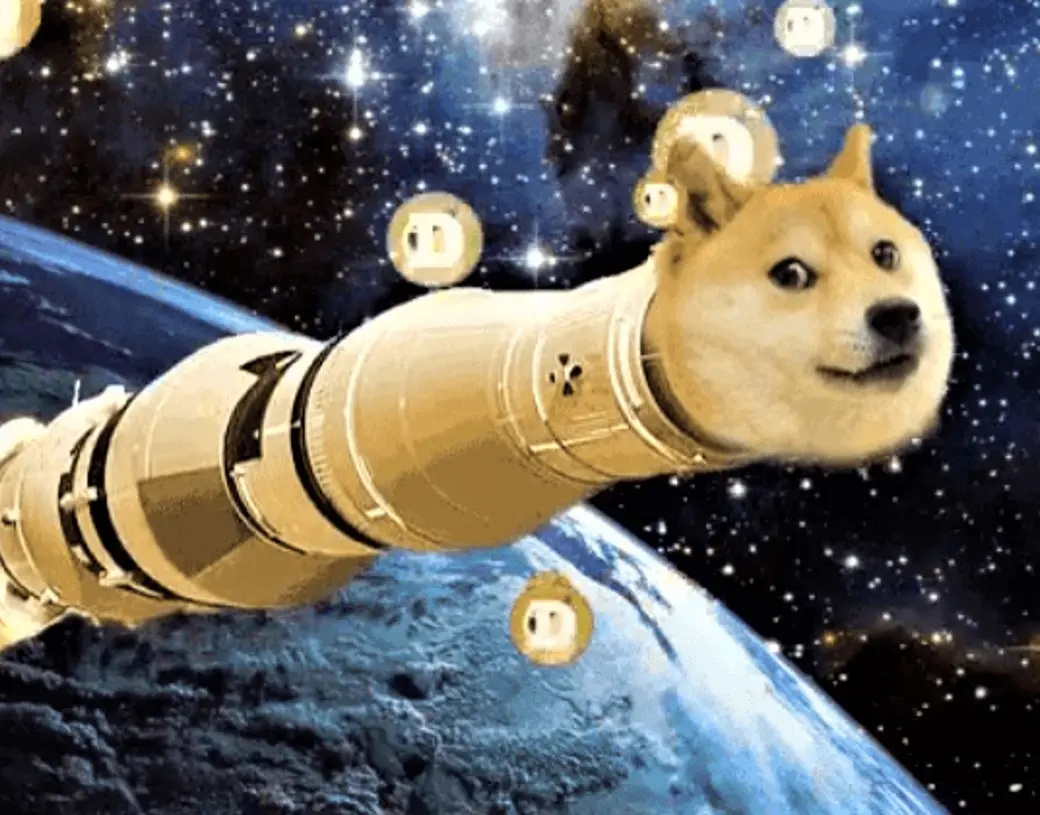 Despite the negative outlook, Dogecoin could find a breakthrough in the indices if a shift occurs in the whale community, forecasted by on-chain and metrics firm IntoTheBlock.
According to recent data, whale concentration in Dogecoin is growing when compared to the growth of retail investors. The whales currently hold 45.53% of the overall DOGE supply worth 63 billion units. On the other hand, retail investors hold 35.31% of the total supply and the numbers remain stagnant in 2023.
Also Read: Dogecoin End of March 2023 Price Prediction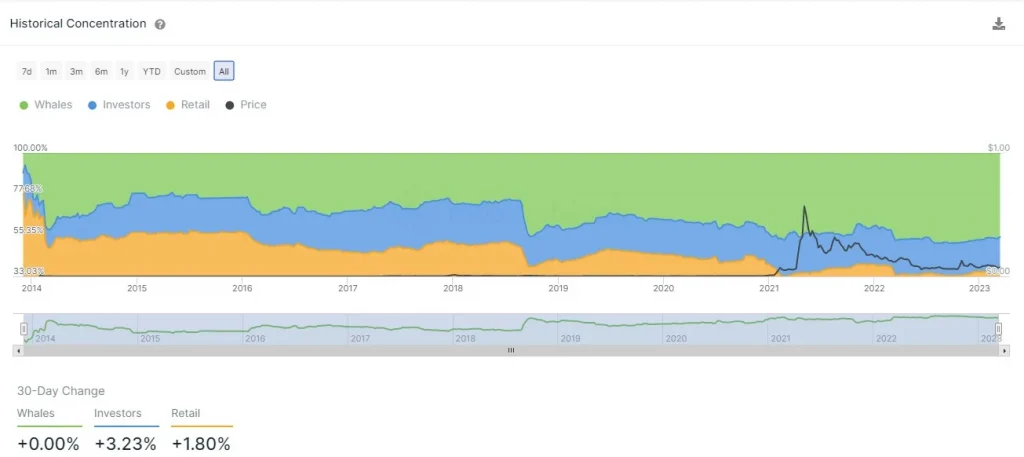 The stagnancy is attributed to retail investors' losing confidence in Dogecoin for its meager price performance in the last 18 months. IntoTheBlock's analytics highlight that an uptick in whale accumulation could trigger a price rally in Dogecoin in the coming weeks. If the number of whales buying DOGE increases, the needle could move toward the green. This development could trigger retail investors to make a comeback into Dogecoin, hoping for the profits which they craved for.
Therefore, an increase in whale activity may trigger Dogecoin's price in the indices rather than sitting on the sidelines. Apart from the whales, DOGE has no other development that could trigger a price run.
Also Read: Shiba Inu: You Can Now Become a SHIB Millionaire With Only $10
At press time, Dogecoin was trading at $0.076 and is up 5.4% in the 24 hours day trade. DOGE is down 89.54% from its all-time high of $0.73, which it reached in May 2021.