Dogecoin turned into a 'millionaire maker' between 2020 and 2021 rewarding investors with astronomical returns. The profits were unforeseen in the cryptocurrency markets and several holders made life-changing gains in a short period. In this article, we will highlight some prominent examples of Dogecoin's meteoric rise that allowed investors to walk away with $1 million and more. Let's walk down memory lane of early 2021 where DOGE made investors millionaires with a minimum of $8,000 investment.
Also Read: Shiba Inu: Can You Be a Millionaire by Owning Just 1,000 SHIB Tokens?
Dogecoin: From An Investment of $8,000 to Making $1.2 Million in 150 Days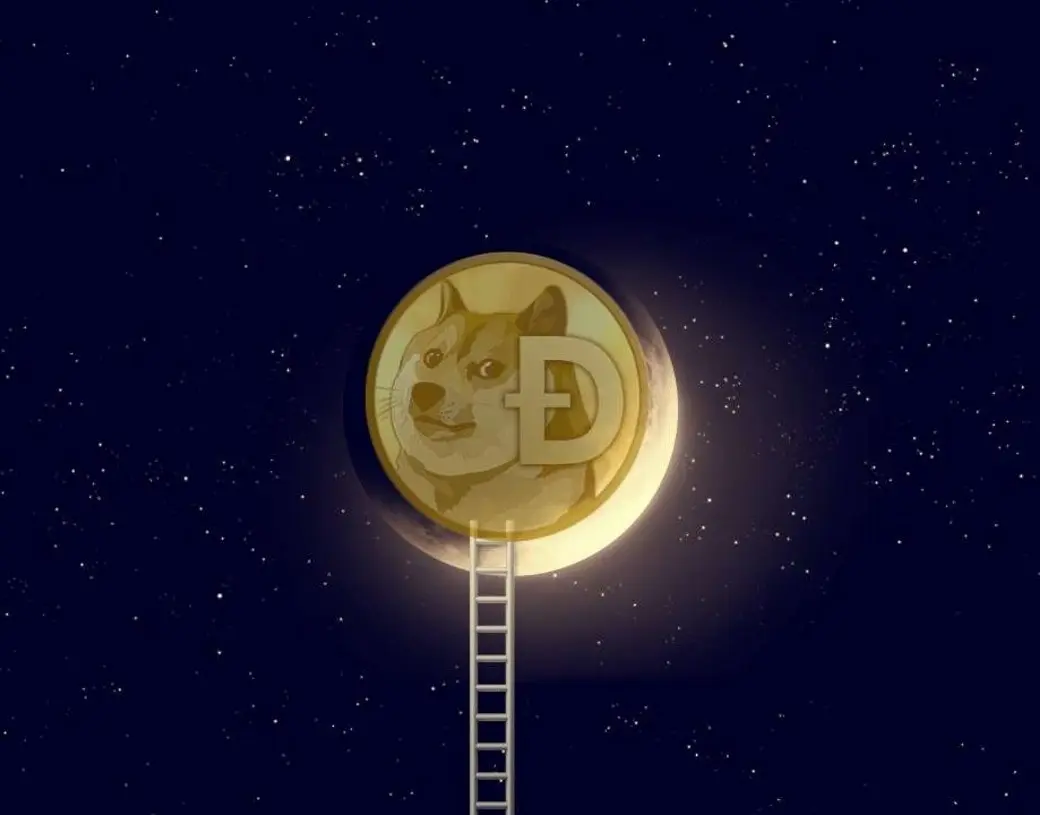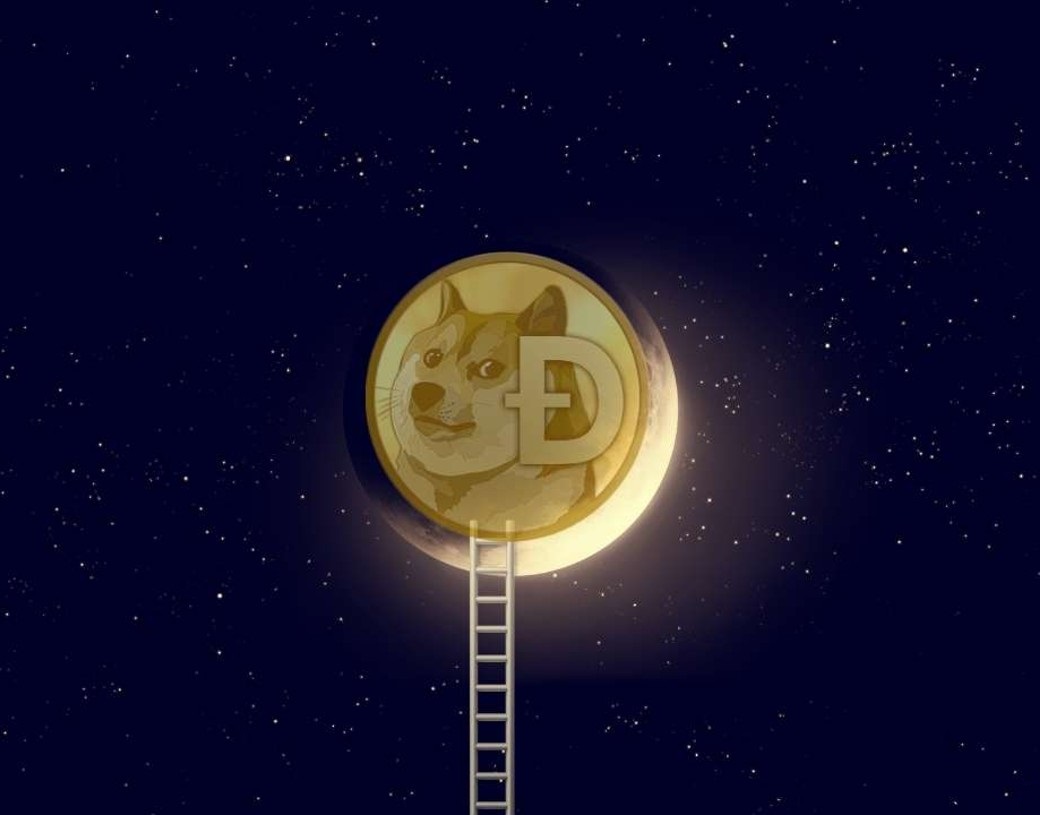 Dogecoin was trading at $0.0047 on Jan. 1, 2023, and investors got to accumulate 1.7 million DOGE during that period. A few weeks later, Tesla CEO Elon Musk announced that he invested in Dogecoin and began relentlessly tweeting about it. The dog-themed coin became the talk of the town and skyrocketed in price thereafter.
Also Read: Shiba Inu: You Can Become a SHIB Millionaire With Only $8.5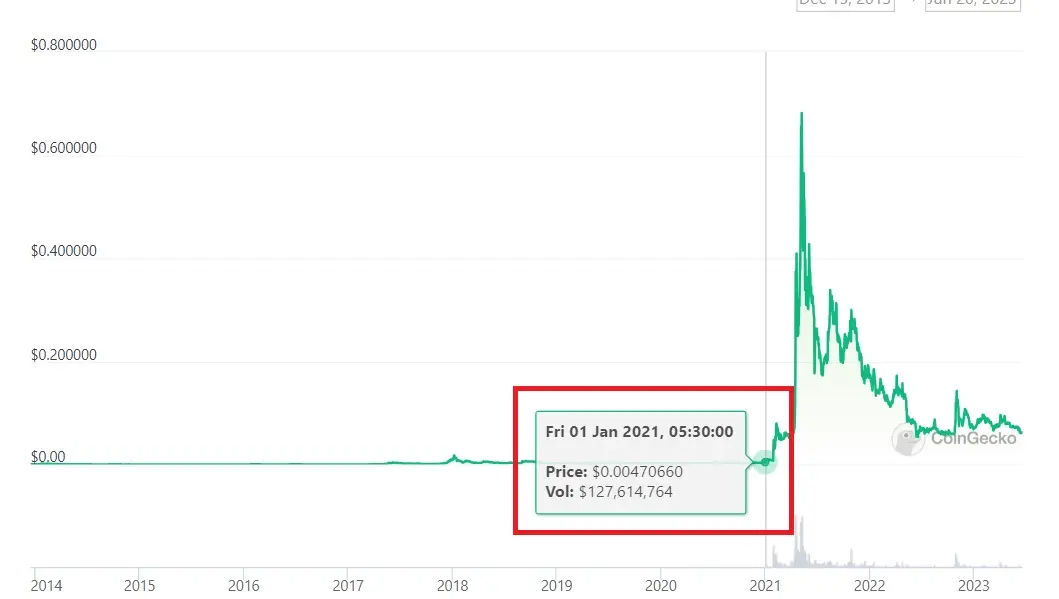 On May 8, 2021, DOGE touched an all-time high of $0.73. Therefore, between January to May 2021, Dogecoin spiked by 13,900% generating stellar wealth in a short time. The $8,000 investment made on Jan. 1, 2023, could have ballooned to $1.2 million in May of the same year.
Also Read: The 1 Cent Dream: Shiba Inu To Reach $0.01? See What Google Bard Says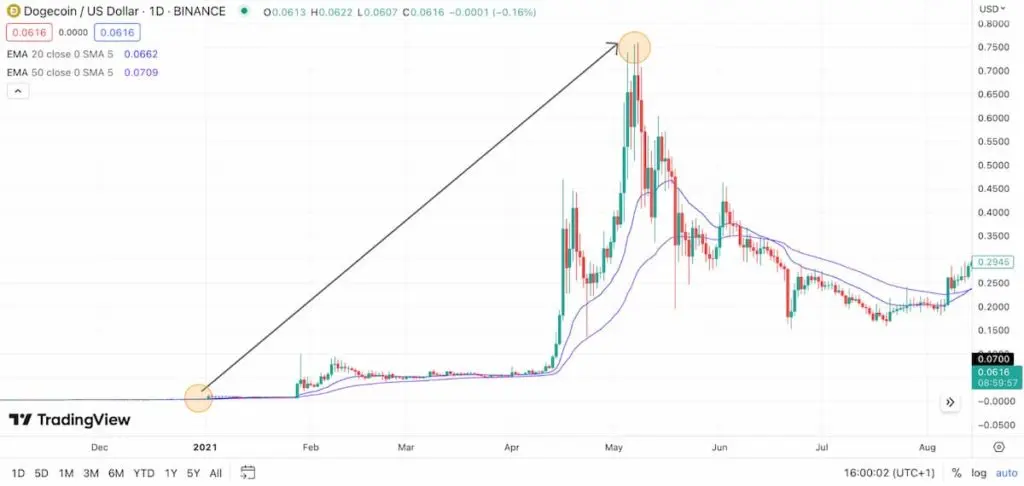 Thousands of investors made $1 million or more through DOGE in 2021 by riding the bull market. Its competitor Shiba Inu also delivered mind-blowing gains during this period and became the talk of the town. Both DOGE and SHIB attracted millions of new and first-time investors into the crypto fold through their price rises.
Also Read: Dogecoin: Elon Musk Loses Key Lawyer in $258 Billion DOGE Suit
Nonetheless, the 'millionaire-making machine' stopped working as Dogecoin is steadily heading south in 2023. The majority of holders are suffering from losses and a repeat of 2021's rally seems to be off the table.
The hype for DOGE has fizzled out making the meme currency seem worthless without the limelight. The boat that made $8,000 into $1 million in five months seems to have sailed with no signs of return.