The most popular meme currency in the crypto markets Dogecoin is barely moving in the indices in 2023. DOGE remains at the $0.07 level for nearly two months showing no signs of a recovery. The new meme token in town Pepe Coin ruffled feathers in the segment by rising spectacularly in the indices. A few Pepe Coin investors turned millionaires in less than three weeks of its launch and despite its price rise, Doge barely moved in the charts.
Also Read: Shiba Inu Could Reach $10 by 2024? Here's a Reality & Fantasy Check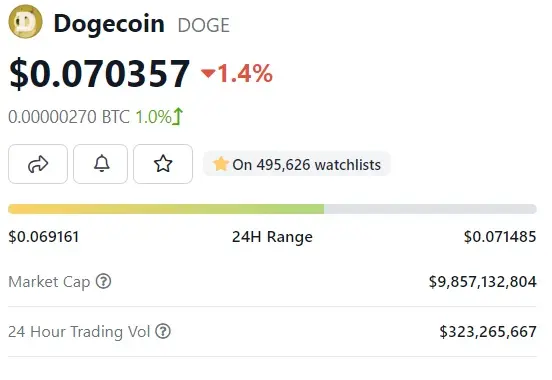 Dogecoin was the first to rally in the meme coin segment but the tables seem to have turned lately. When the spotlight turns on meme currencies, Dogecoin has a history of leading the charts putting other meme tokens behind. The recent development suggests that DOGE's hype seems to have fizzled out and investors have mostly moved on from the build-up.
Also Read: Pepe Coin: Man Makes $8 Million in 3 Weeks With a $251 Investment
Dogecoin & $1: What Next For DOGE?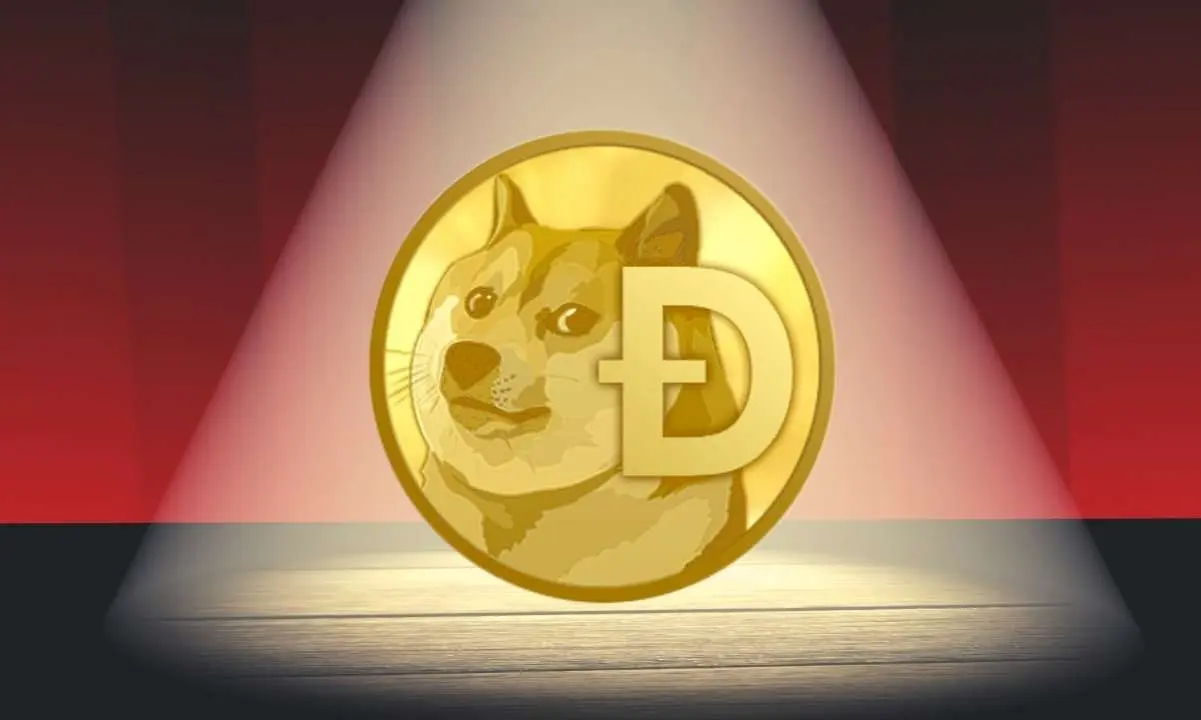 Crypto analyst Nicholas Merten, the host of DataDash, revealed that the meme craze might have come to an end. He highlighted that investors have realized that the meme currency trend is "fake" that was pumped out of thin air. "What does that tell you when Dogecoin? The biggest meme coin out there doesn't even make a slight move to the upside during this meme craze," he said.
Also Read: You Can Now Become a SHIB Billionaire With Only $10,000
According to Merten, Dogecoin has slim chances of scaling up in the indices as it did in early 2021. He added, "It was up 3% last month, all the gains that it made faded. If Dogecoin doesn't hold up, what does it tell you about Pepe? It tells you that it's a fake trend, it's nothing substantial, there's nothing real to it. It is people propping it up with initial liquidity," he explained.
Therefore, the prospects of Dogecoin reaching the $1 mark remains to be a herculean task. The meme coin might have run its course and another rally replicating its 2021 success could be nil.
Also Read: Shiba Inu: SHIB to Reach $1? See What Google's Bard AI Says
At press time, Dogecoin was trading at $0.07 and is down 1.4% in the 24-hours day trade. DOGE is also down 90.34% from its all-time high of $0.73, which it reached in May 2021.