The Finder's panel of experts has predicted that Dogecoin could reclaim its all-time high of $0.73 by the end of this decade. DOGE reached its ATH of $0.73 during the bull run in May 2021. The leading meme currency has failed to scale up in price since then and is moving backward in the indices. DOGE is also among the worst-performing cryptocurrencies in 2023, as it barely spiked in the last eight months.
Also Read: Shiba Inu: Shibarium Released, When Will It Drive SHIB Towards $0.01?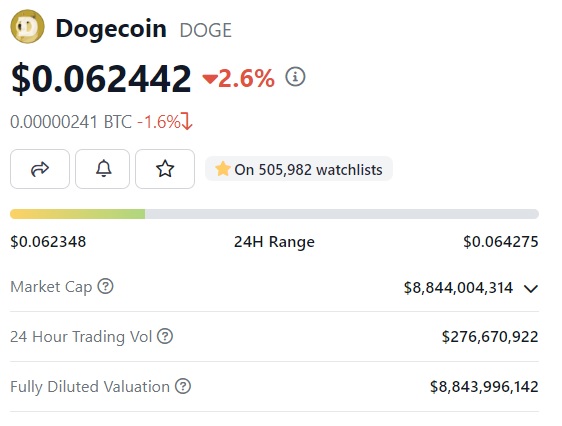 However, the Finder's panel remains bullish on Dogecoin in the next seven years. According to the latest and revised price prediction, DOGE could breach its ATH only in 2030.
Dogecoin to 75 Cents: DOGE Could Reach $0.75 in 2030, Predict Finder's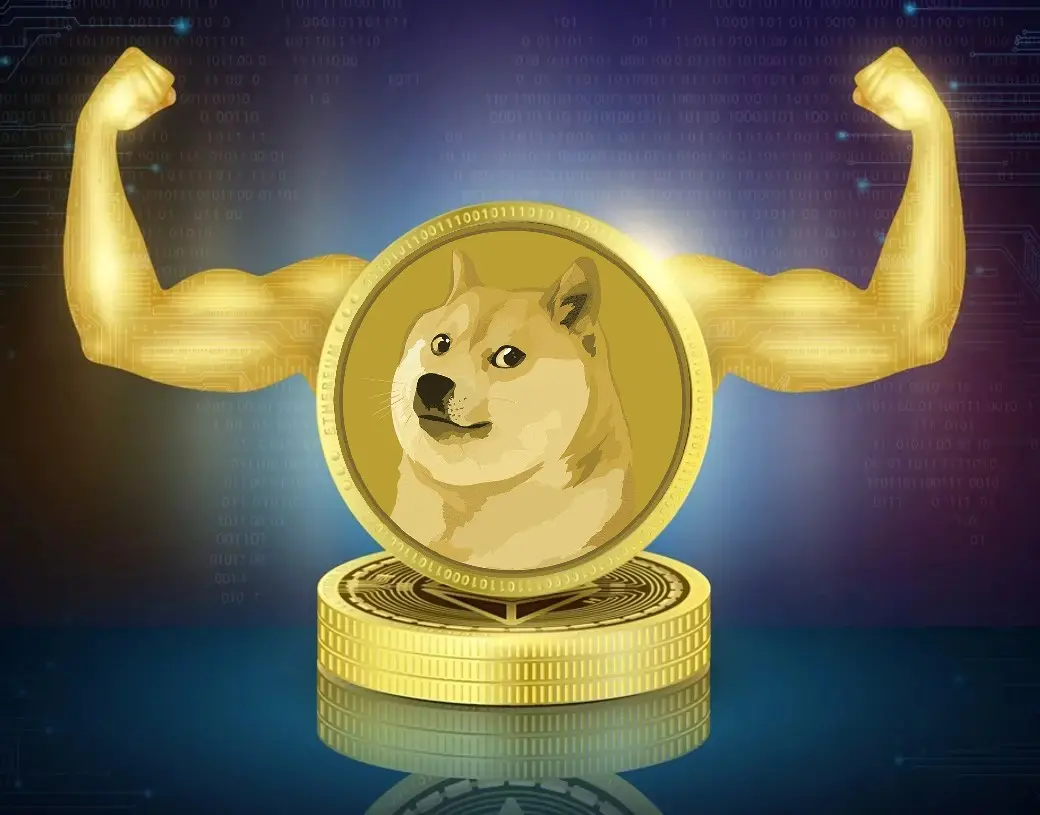 Dogecoin reaching the $1 mark has been the top dream of the community since 2021. The phrase 'Dogecoin to the moon' revolves around the $1 dream that is becoming hard to achieve.
Also Read: 1 Cent Dream Shiba Inu: $850 Could Turn $1 Million if SHIB Hits $0.01
However, the Finder's panel recently revised their price prediction and forecasts that Dogecoin could reach $0.75 in 2030. According to Finder, DOGE could reach a minimum price of $0.54 in 2030 and touch a maximum high of $0.75 the same year.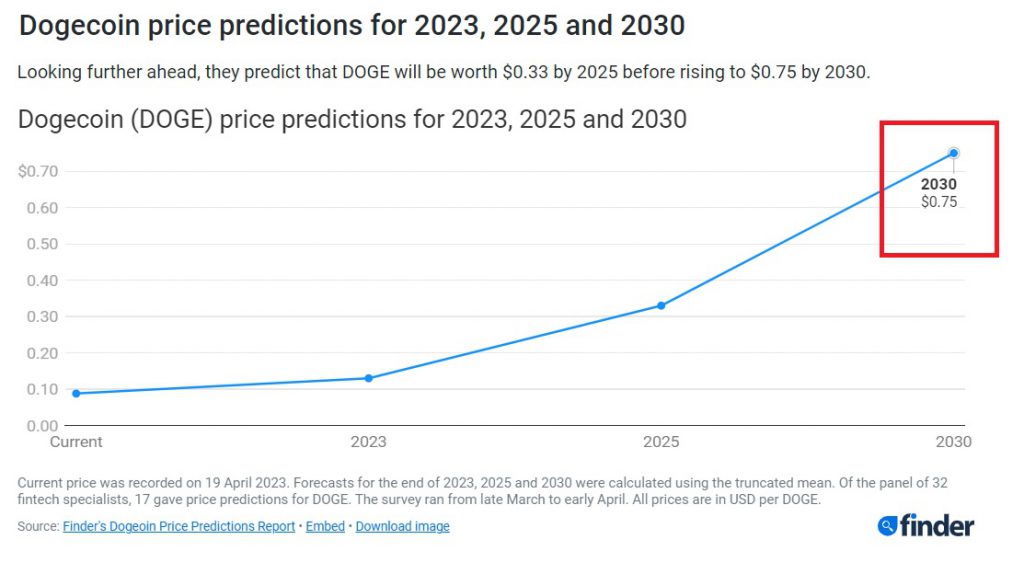 Dogecoin is currently trading at the $0.06 level. Therefore, it must rise by 1,150% to reach the $0.75 mark forecasted by Finders. The meme coin has had its share of phenomenal rises between late 2020 and early 2021. It has spiked nearly 73,000% since its all-time low of $0.00008690 in May 2015.
Also Read: Shiba Inu: SHIB Price Prediction for Mid-August 2023
Therefore, DOGE has experienced unprecedented rallies that have delivered investors phenomenal returns. However, whether it will reach $0.75 in 2023, as predicted by the Finder's panel, only time will tell. There is no guarantee that Dogecoin could reach $0.75 by the end of the decade either. It is advised to do thorough research before taking an entry position in DOGE and to trade at your own risk.