In a series of transactions earlier this week, a Dogecoin whale transferred billions of DOGE tokens. According to on-chain data from DogeChain, the wallet transferred tokens in 8 batches containing 680 million tokens each. One set was approximately worth $49.5. million to $49.7 million.
This means, a total of 5.44 billion tokens roughly worth around $396.8 million were transferred by the whale. The afore-highlighted transaction, along with the other seven transactions took palace in a span of less than ten minutes.

Also Read: Man Makes $1 Million in Meme Coins: Trades Pepe Coin, 100+ Other Tokens
All transfers took place from a top 20 wallet and were sent to another top 20 wallet. The sending address initially dropped down to the 19th rank post transferring the tokens. However, it received around 5.46 billion tokens the very next day, helping it to climb back to the fifth spot.

According to data from BitInfoCharts, the address currently possesses 6.2 billlion DOGE tokens worth $445 million. The same accounts for 4.49% of DOGE's supply. Robinhood continues to be the top Dogecoin holder, while Binance is a part of the top-3.

Also Read: Is Pepe Coin & Co. Helping DeFi Thrive?
Dogecoin price
The Dogecoin market is currently deficit of volatility. The asset's price has been oscillating around the $0.07 since May 8. The threshold has acted like a strong support and has helped in capping DOGE's losses.
Even so, Dogecoin continues to trade in red. Post registering a 2.5% decline over the past day, the asset was trading at $0.07104 at press time.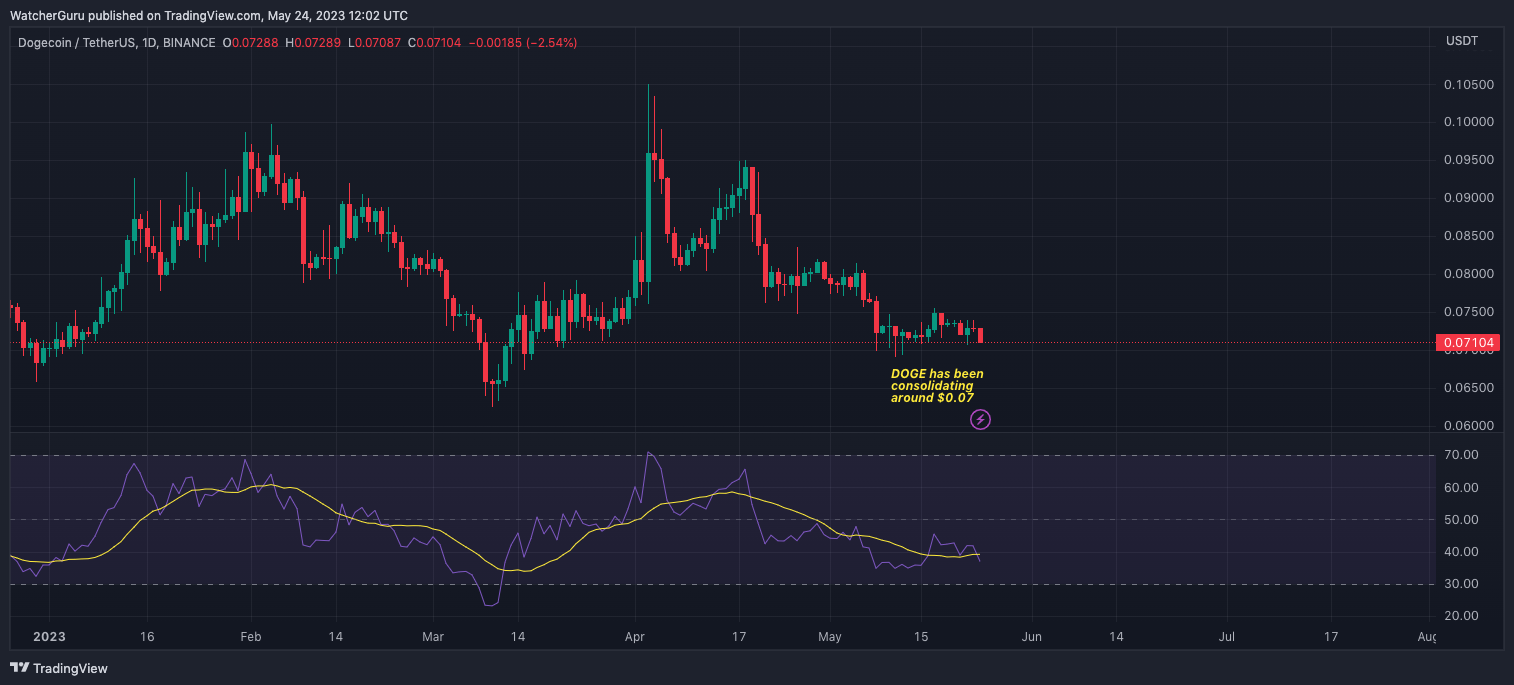 In effect, Dogecoin's market cap dominance has also been on the fall. Last month, DOGE commanded more than 1% of the total dominance. Post sliding down gradually, the number is down to 0.87% currently. At press time on Wednesday, May 24, Dogecoin's market cap was flashed a value under $10 billion.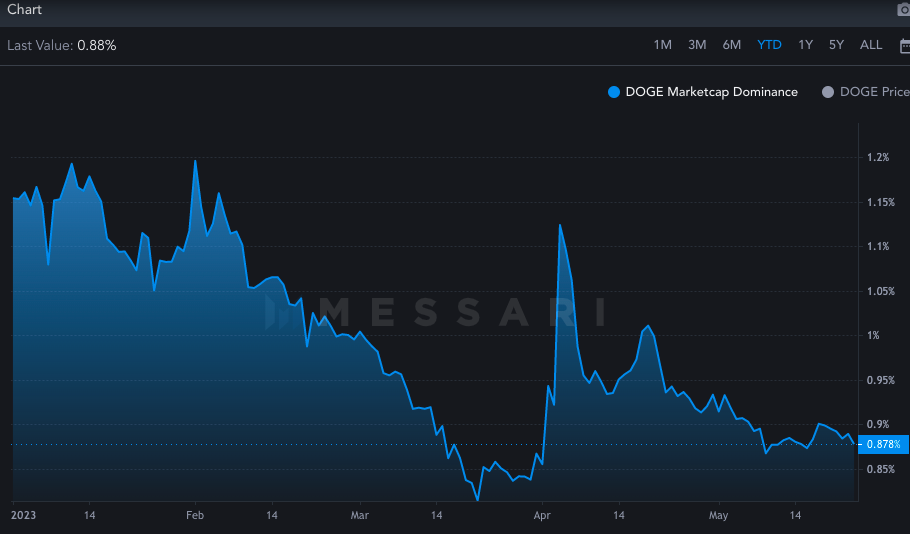 Also Read: Dogecoin: 'Majority' of $55 Million Meme Coin Liquidity Supports DOGE