Dogecoin is among the worst-performing cryptocurrencies in 2023 as its price barely moved in the indices. The leading meme coin is heading south every day showing little to no signs of growth. The constant decline has made investors skeptical to take an entry position for fears that it could deliver further losses. DOGE has lost its steam as its hype came to an end during the harsh bear markets of 2022.
Also Read: Shiba Inu: You Can Become a SHIB Millionaire With Only $8.5
Nonetheless, investors who took an entry position after it reached its all-time high of $0.73 in May 2021 are eagerly waiting for it to hit $1. The current market scenario is such that the meme coin has more chances of slipping than rising. So when could Dogecoin breach its ATH of $0.73 and move further in the charts? In this article, we will highlight when DOGE could climb above its ATH and reclaim a new all-time high.
When Will Dogecoin Breach Its All-Time High of $0.73?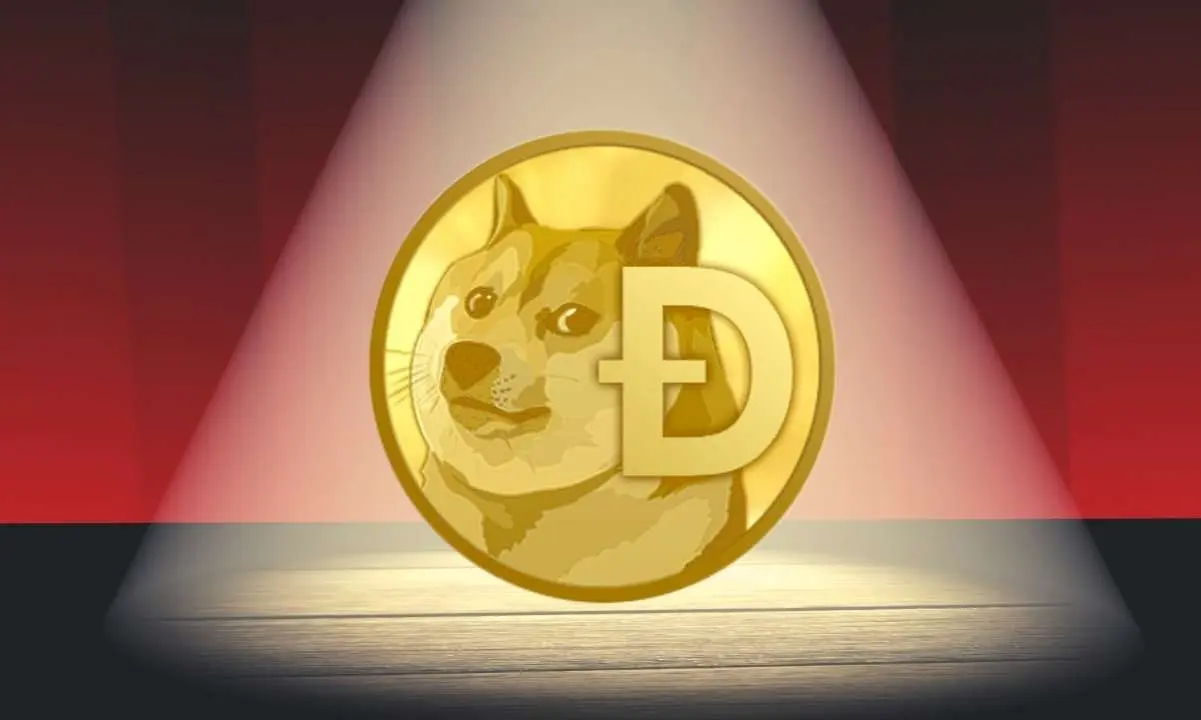 A machine-learning algorithm 'Price Predictions' has forecasted that Dogecoin could breach its all-time high of $0.73 only in 2029.
The AI predicted that Dogecoin's price could go above its May 2021 ATH and reach $0.77 only in December 2029.
Also Read: Shiba Inu: Shibarium To Catapult SHIB's Price to $0.001?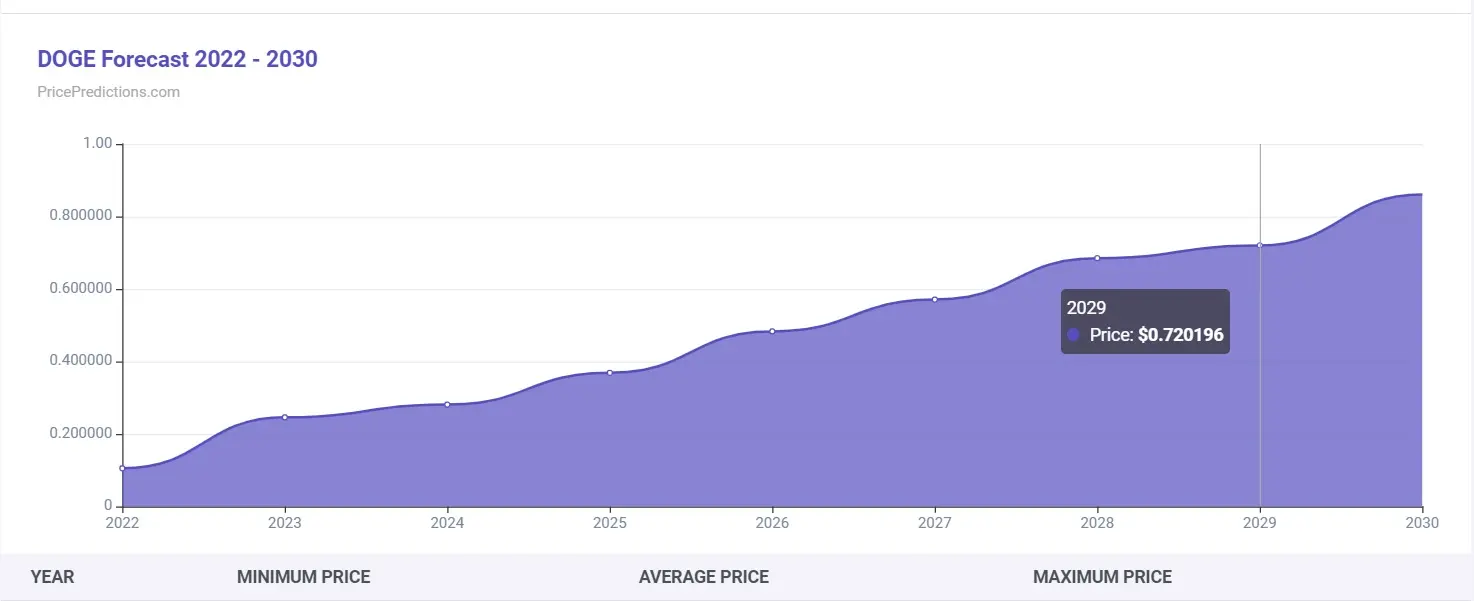 "As the year ends, Dogecoin is expected to reach a new all-time high of $0.7722 in December 2029. The average price of Doge could be around $0.74, providing it receives the support it needs," predicted the AI.
Also Read: Leading Exchange Predicts SHIB Could Rise 165%, Reach $0.0000225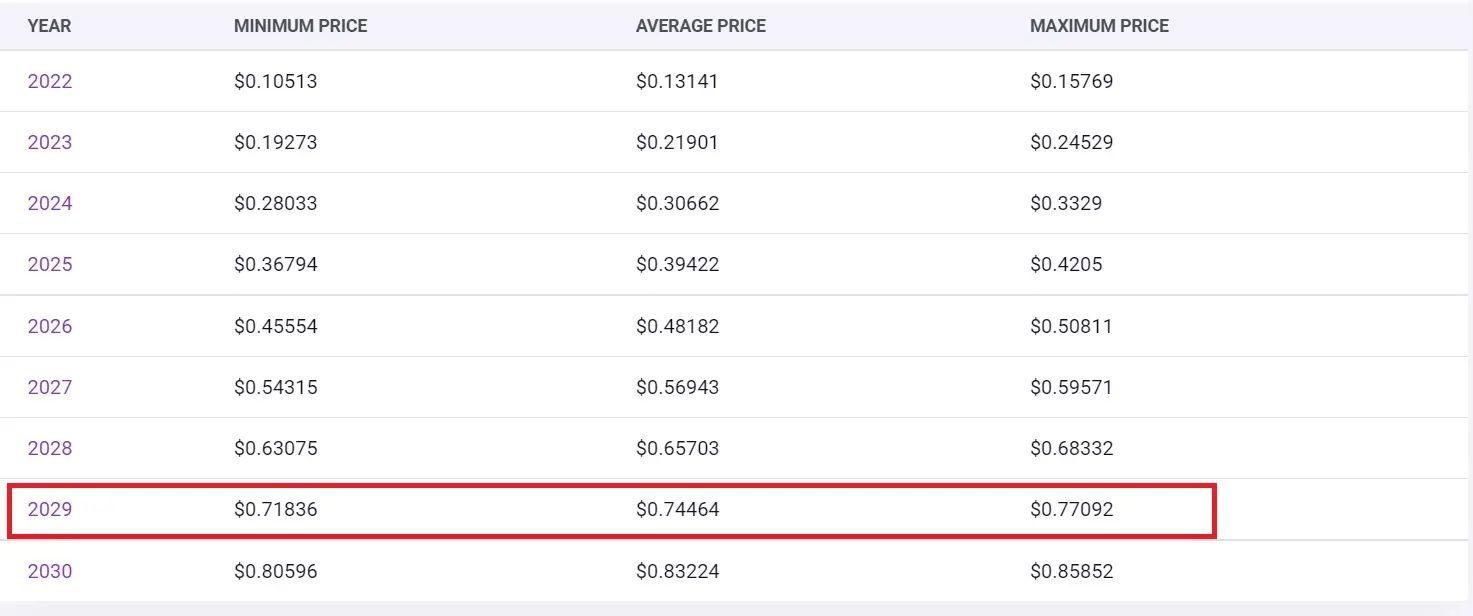 Also, Price Predictions forecasted that Dogecoin might not reach the $1 mark any time in this decade. According to the AI firm, the highest DOGE could reach in 2023 is $0.83, falling 17 Cents short of $1. If the forecast remains accurate, Dogecoin would never reach $1 in the next seven years.
'Price Predictions', is a machine learning and algorithm-based price indicator that uses artificial intelligence (AI). It calculates a token's moving average (MA), relative strength index (RSI), moving average convergence divergence (MACD), Bollinger Bands (BB), and other indicators.
At press time, Dogecoin was trading at $0.06 and is down 0.4% in the 24-hour day trade. DOGE is also down 90.69% from its ATH of $0.73, which it reached in May 2021.