Ethereum rallied in the indices this week and jumped from the $1,200 level to $1,570 in less than four days. ETH attracted heavy bullish sentiments for the first time in 40 days after the successful transition from proof-of-work to proof-of-stake in September.
The second largest crypto is up nearly 20% this week generating decent returns for investors. Now that Ethereum has a foothold on the $1.5K level, the crypto is aiming to reach its next leg of $1,800.
Also Read: Here's the Top 3 Most Profitable Cryptos of October 2022
Will Ethereum Reach $1,800 This Week?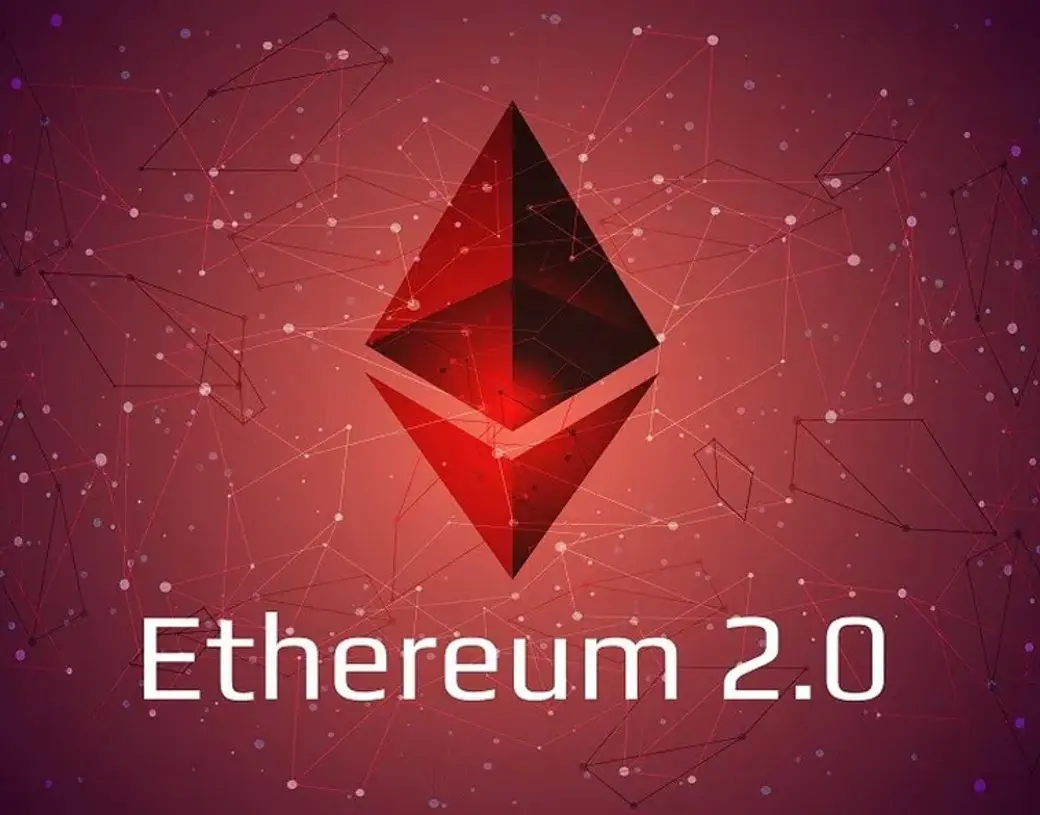 The crypto markets stayed in the green for four consecutive days this week but are backtracking in price on Friday. The markets have a history of heading south during the weekends and attracting glimpses of green on the weekdays. Bitcoin is in the red today and the top 10 cryptos are also slipping in the indices.
Ethereum is down nearly 3.6% but is holding on firmly to the $1,500 level. If the markets don't recover today, ETH could shed its gains and begin trading backward.
It took nearly 40 days for ETH to break through from $1,200 to $1,550 levels. Another leg up from $1,500 to $1,800 might not come easily as the market already reached its monthly highs.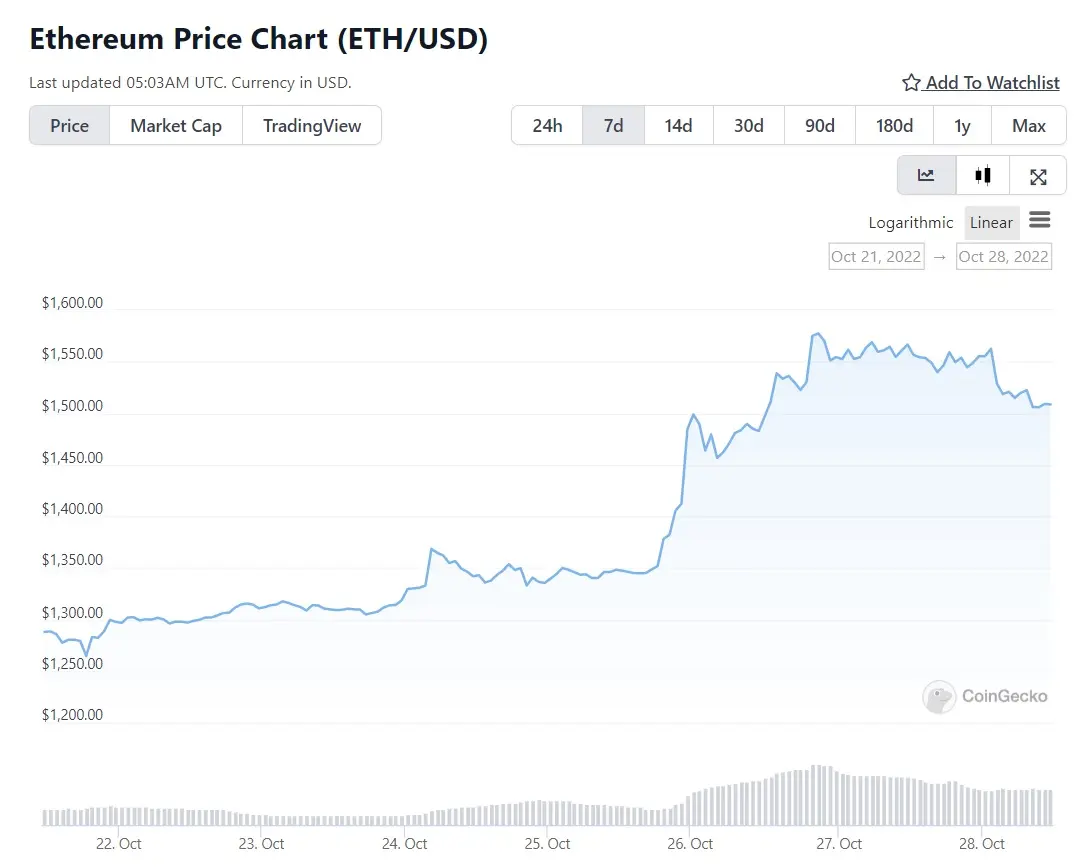 Also Read: Why Are the Crypto Markets Rallying Today?
Investors could indulge in profit bookings as the markets are not considered stable yet. This could drag leading cryptos down in price and begin from scratch to aim at the top again.
However, there's a positive side to the crypto markets this week as the U.S GDP rose 2.6% last quarter. The GDP declined for two quarters straight sending fears that a recession might be on the cards. The recovery signals that the economy might be on the right track and usher positive sentiments in the markets.
Moreover, the development would take time to reflect in the indices as the majority of holders are under losses despite the spurt in price.
Also Read: $1,000 Investment in Shiba Inu Turns Into $19 Million in October 2022
At press time, Ethereum was trading at $1,509 and is down 3.7% in the 24 hours day trade. ETH is also down 69.1% from its all-time high of $4,878, which it reached in November 2021.