Ethereum's value against Bitcoin has been shrinking. The ETH/BTC pair has been creating lower lows of late. In fact, a few hours ago, it created a low at 0.05981, a level last registered 14 months ago, in July 2022. Alongside, Ethereum's dominance has also been losing luster. From standing close to 21% in June, the number has been hovering around 18.5% over the last couple of days.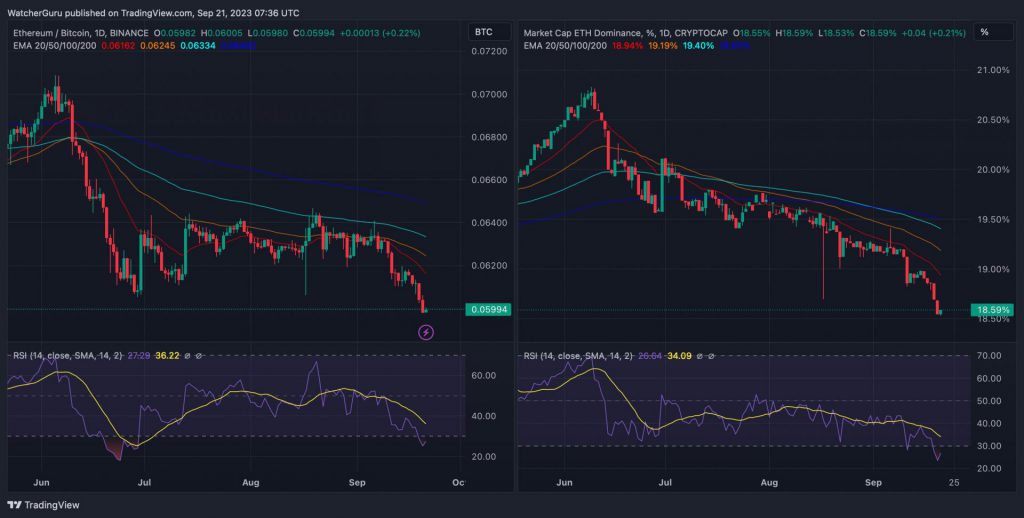 Also Read: Ramaswamy's Crypto Framework is 75% Ready: To Release by Thanksgiving
Crypto Analyst and Founder of IntoTheCryptoverse, Benjamin Cowen, asserted in a recent post on X [formerly Twitter] that he expected a more significant move to the downside going forward.
Amid this, ETH adoption and accumulation have taken a hit. The latest data from Glassnode revealed that the number of addresses holding 0.1 or more coins dropped to 5,138,008. In effect, it ended up creating a 4-month low.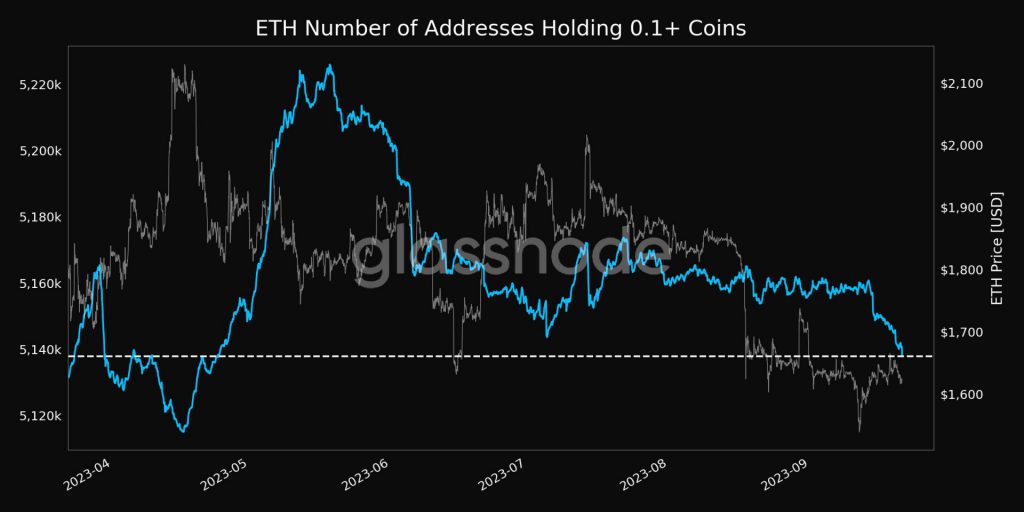 Also Read: BitBoy Raises $50000 in 5 Hours: Crypto Community 'Pissed'
Ethereum vs. Private Chains
Even though the aforementioned developments might seem pessimistic, several in the space have recently voiced their support for Ethereum and how things could improve going forward. Big Four accounting firm Ernst & Young's Global Blockchain Leader, Paul Brody, pointed out that builders are falling behind the curve by choosing to develop projects on other self-created ecosystems. In fact, they are gatekeeping adoption by doing so. However, Ethereum has the potential to drive mainstream adoption for crypto projects by big banks. Retrospectively, that could rub off well on ETH's adoption over the long term. Specifically, Brody posted,
"Lots of people "explaining" they're dabbling with permissioned chains. Nobody is talking about how badly behind they will be when crypto-natives build on public Ethereum and the big banks realize their private chains don't drive adoption."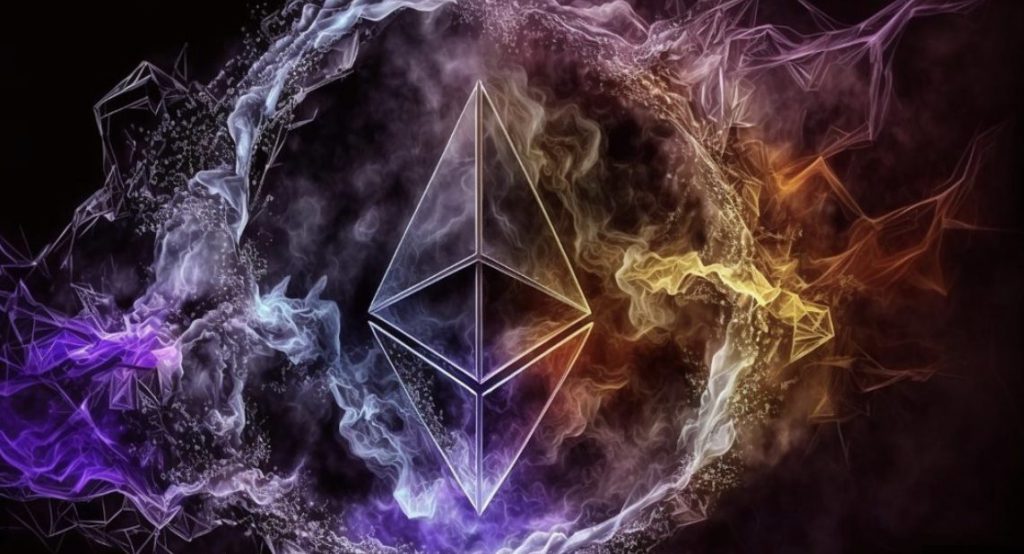 Also Read: Binance.US Trade Volume Drops 99% From $5 Billion to $40 Million