Ethereum is trading in the $1,600 range, and the asset is finding it hard to gather momentum to breach the $2,000 mark. ETH has fluctuated between the $1,500 and $2,000 mark in 2023. The world's second-biggest cryptocurrency is treading cautiously in the indices and is down nearly 15% since last month.
However, leading cryptocurrency analyst Nicholas Merten warned that Ethereum could crash and fall below the $1,000 mark. According to his prediction, ETH could trade in three digits on the charts and plummet to $890 levels.
Also Read: XRP Could Reach $10,000 For Its Role in CBDCs, Predicts Analyst
Ethereum: ETH Could Be Poised For a Crash & Trade Below $1,000, Predicts Analyst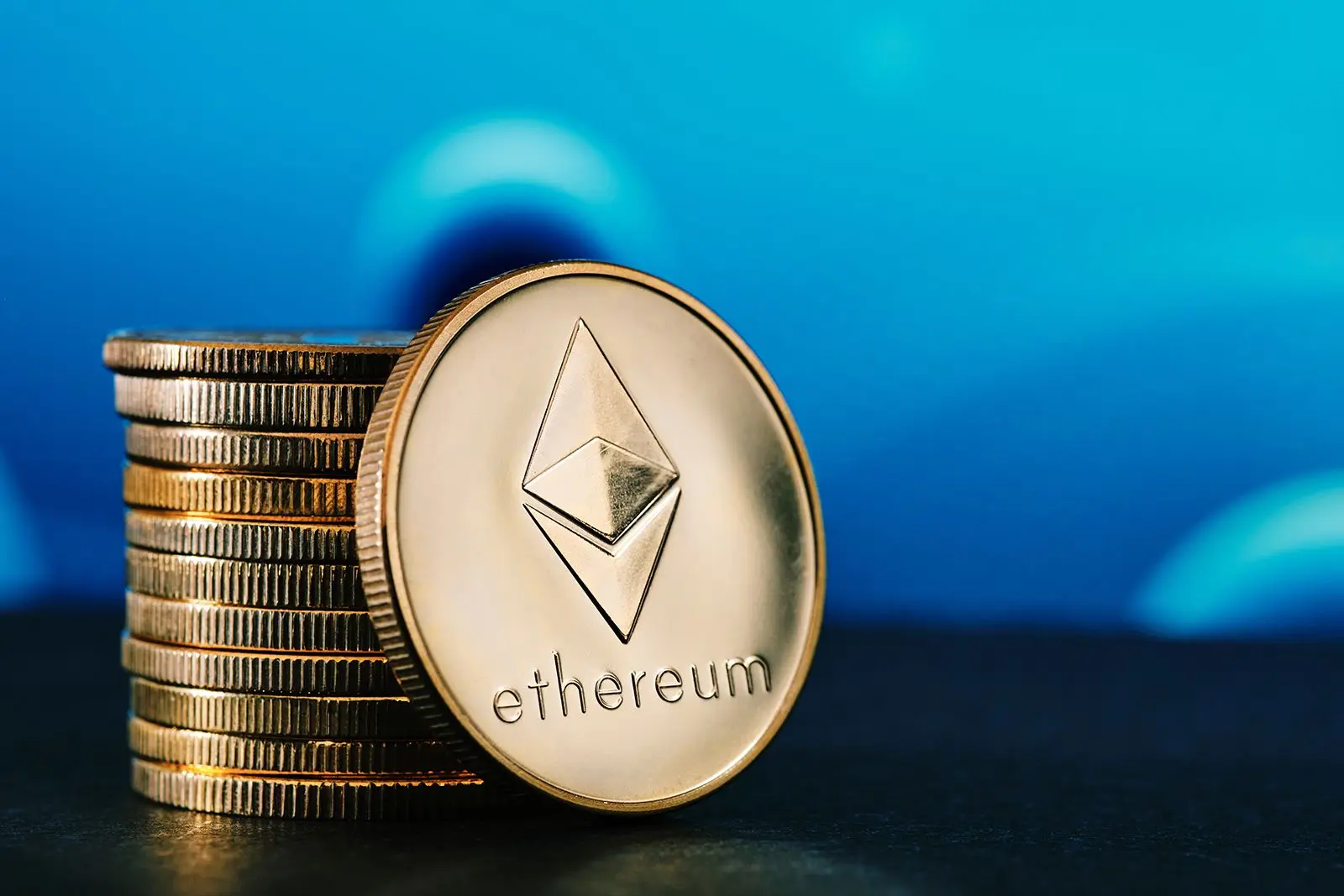 Merten explained to his half-million subscribers on YouTube that Ethereum had more than a year to break out of an ascending triangle pattern. He said that ETH's inability to climb above its resistance in the bullish formation makes the cryptocurrency weak and most likely headed for a crash.
Also Read: 'Solana a Solid Bet for the Next Bull Run' Predicts Analyst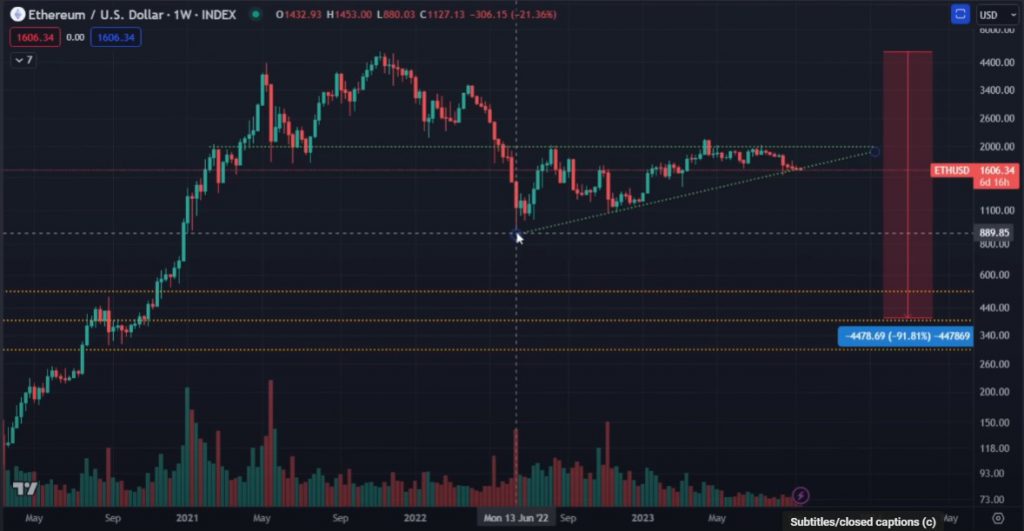 "Ethereum cannot show up to the plate. It keeps getting shot down to $2,000, and that's okay for a while. But eventually, you've got to be able to either break out to the upside or if you break through the ascending line of support to the downside, that spells bad news. That is a failed technical pattern," he said.
The analyst explained that things could get worse for ETH from here and might go below the $1,000 mark. "So if we are not going to catch a bid here, then that means we're probably going to revisit $1,100. The previous support range, or come down to $890 like we were back here in June."
Also Read: Dogecoin: How Much Could You Earn if You Invested $1,000 5 Years Ago?
At press time, Ethereum was trading at $1,616 and was up 1.7% in the 24-hour day trade. However, ETH is down close to 69% from its all-time high of $4,878, which it reached in November 2021.