Similar to the rest of the market, Ethereum [ETH] jumped onto the bullish bandwagon. The asset witnessed impeccable growth. Following a daily surge of 5.3%, ETH was trading for $1,906 at press time. The asset managed to reach a peak of $1,928 before undergoing a correction.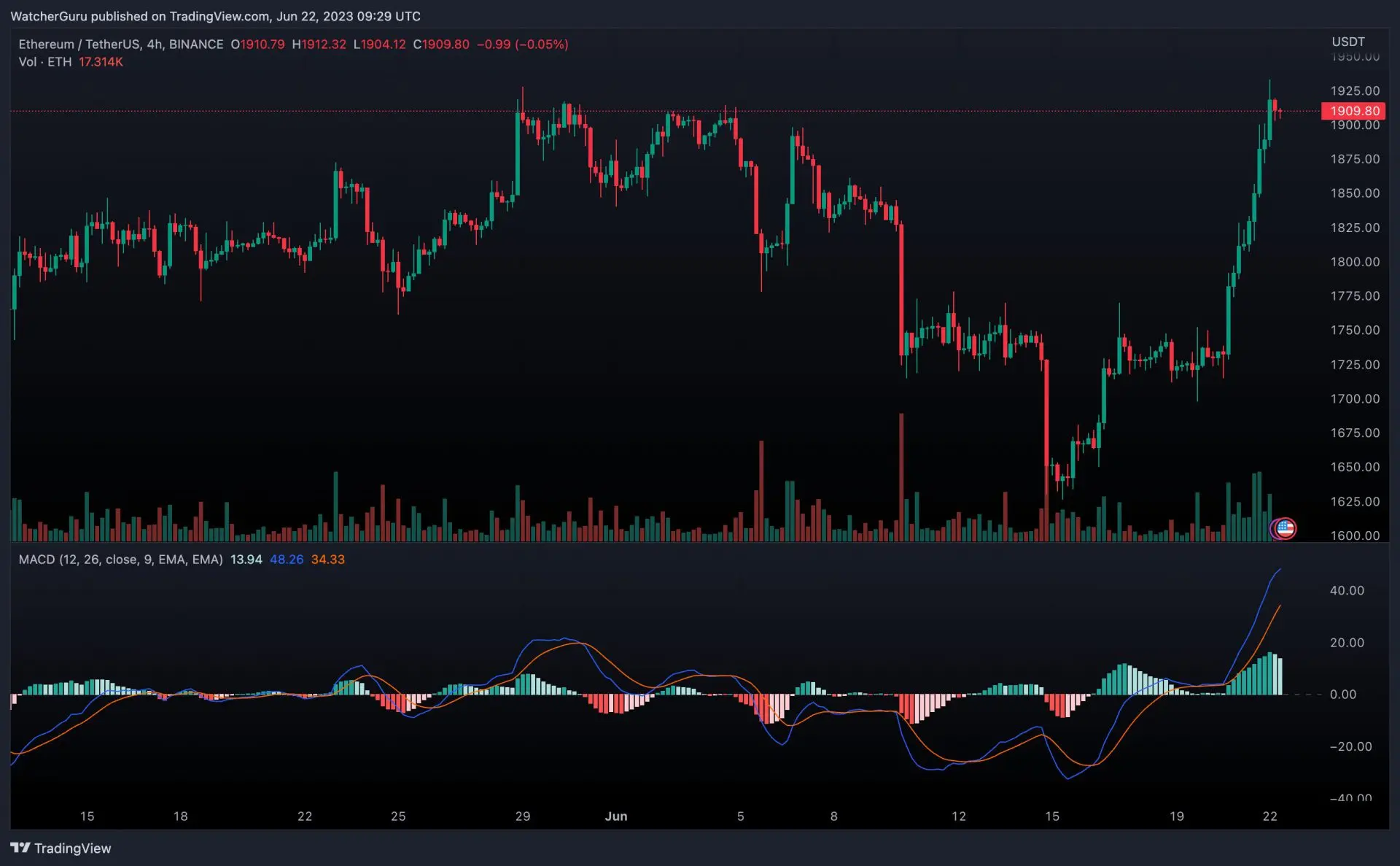 The four-hour price chart of Ethereum clearly demonstrated the upward movement. Despite the minimal trading volume, the altcoin exhibited a strong bullish sentiment. This was supported by the MACD indicator. The MACD line surpassed the signal line, forming a bullish crossover earlier this week.
This indicated that Ethereum may continue its upward trend alongside the bullish market sentiment. With the asset surpassing the $1,900 level, reaching $2,000 seems within reach. However, there are a few obstacles that could make Ethereum's journey challenging.
Ethereum's exchange deposits continue to soar
The year 2022 proved to be a challenging period for the crypto industry as a whole. However, it held particular significance for the Ethereum network, as it underwent a significant upgrade that brought about substantial changes to its ecosystem. One notable change was the increased staking activity, which resulted in a continuous decline in the balance of ETH held on exchanges. According to a recent report, 19 million ETH, which accounts for around 15% of the eligible tokens for staking, have been successfully staked on the Ethereum network.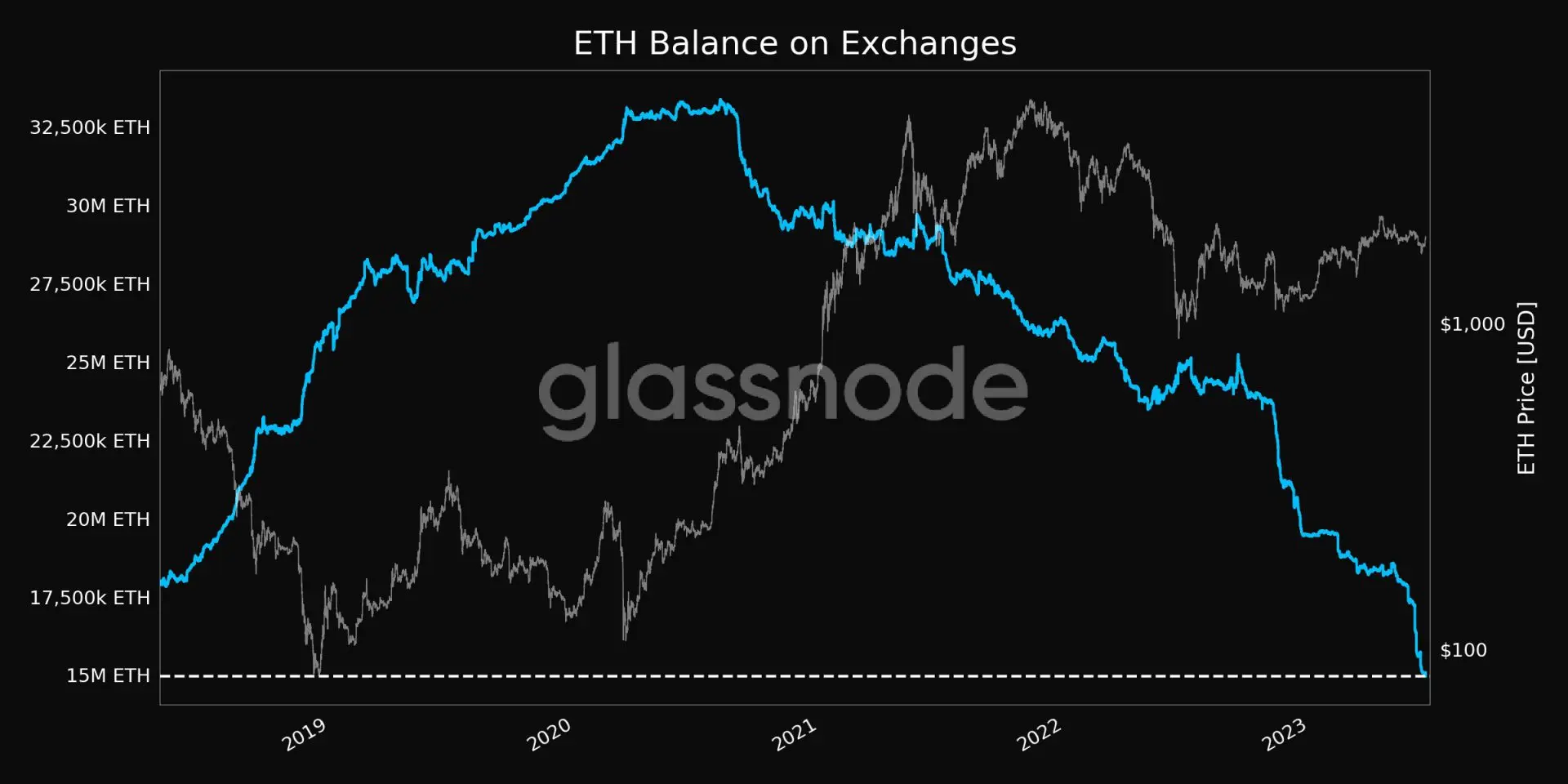 At present, this metric has reached a five-year low, with only 14,967,790.336 ETH remaining on exchanges.
Although the decrease in the balance of ETH on exchanges is generally considered a positive sign, concerns have emerged regarding a potential sell pressure in the market. A recent chart from Glassnode highlighted that exchange deposits have been increasing and have now reached a five-month high. This further indicated that ETH has been flowing into exchanges, which could potentially lead to increased selling activity and exert downward pressure on the price.
The future trajectory of ETH remains uncertain. However, greater clarity may emerge within the next few days.