The bullish bias in the crypto market has not been extinguished yet. With an aggregated market cap of around $1.2 trillion, Bitcoin and Ethereum have been registering similar price movements. However, the ETH has been able to push harder. Over the past 24-hours, for instance, Bitcoin has risen by 1%, while Ether has risen by around 2%. Likewise, over the past week, they've appreciated by 1.1% and 3.3% respectively.
As a result, traders now seem to be more inclined towards the largest altcoin. As depicted below, BTC's aggregate OI registered a sharp fall during the month transition period and has been consolidating since then [left bottom]. ETH's OI, on the other hand, has been able to renew its uptrend that it initiated in the latter half of June [right bottom], and currently stands around $6.135 billion. Usually, a rising OI signifies that fresh funds coming into the market. Conventionally, an uptrend on this front accompanied by a rising price means the bullish trend is solidifying. Thus, given the current conditions, Ethereum seems to be in a much more comfortable position when compared to Bitcoin.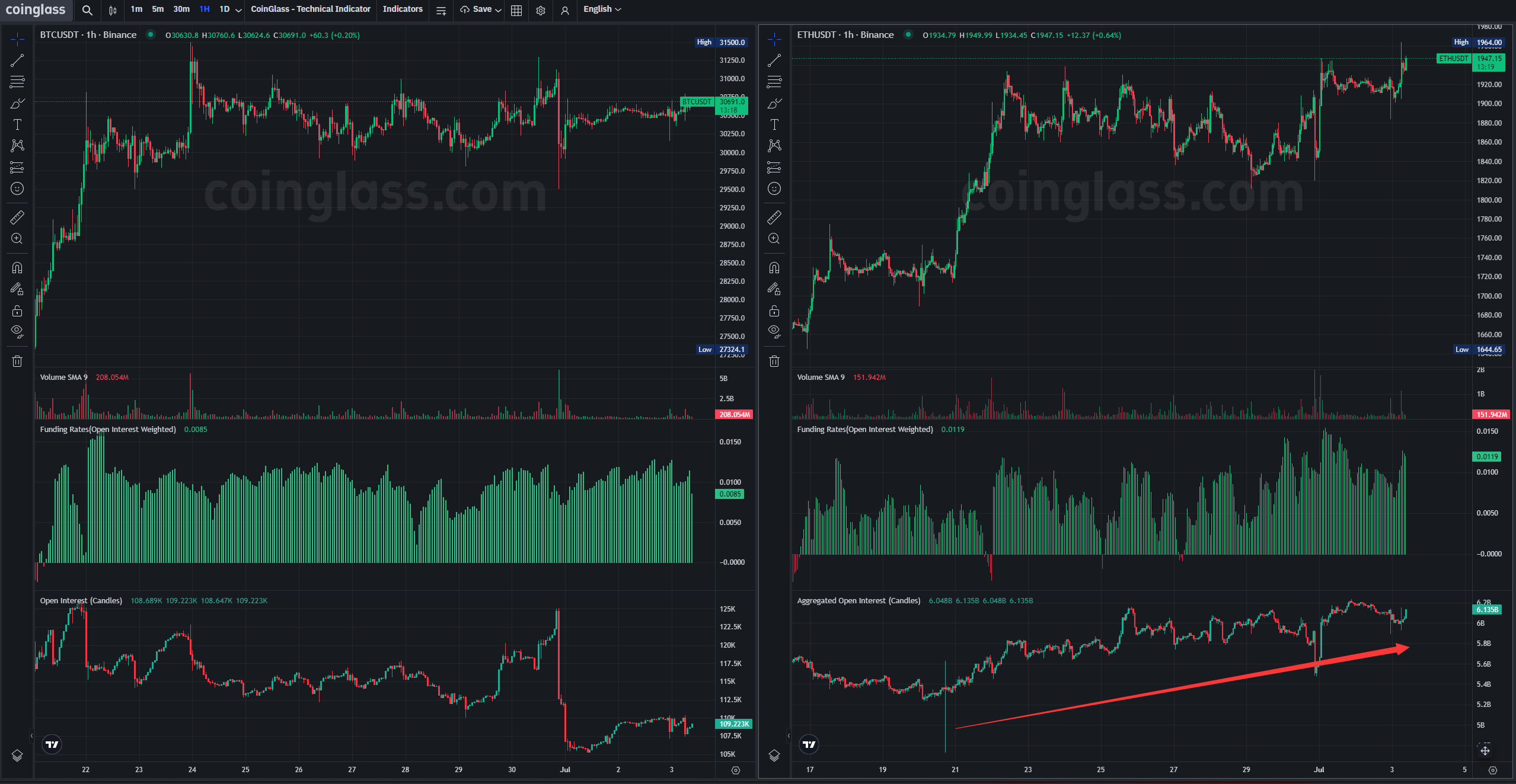 In fact, the narrative was further echoed by the funding rate. Of late, BTC's funding rate has been shrinking, while ETH's has been rising. At press time, their respective rates flashed values of 0.0085 and 0.0119, pointing out how Ether bulls are more readily willing to pay shorts than BTC bulls.
Also Read: Ethereum Classic Rallies 12% in 6 Hours: Will July be Bullish?
Ethereum price
With Ethereum having an upper hand at the moment, the ETH/BTC pair has already initiated its recovery on the daily timeframe [right]. 1 Ether is currently worth 0.066 BTC. In USD terms, ETH is currently hovering around the $1947 mark.
Over the last few days, ETH has managed to flip two resistances into supports. If ETH manages to capitalize on the current conditions, it can pump to $2016 over the short term. From there, it'll just have to pass one last critical test level, around $2121, before it breaches its 2023 peak [$2138]. In effect, it'd eventually end up positioning itself to create a new yearly high. However, if bulls apply brakes, then there are odds of ETH dropping down to $1810.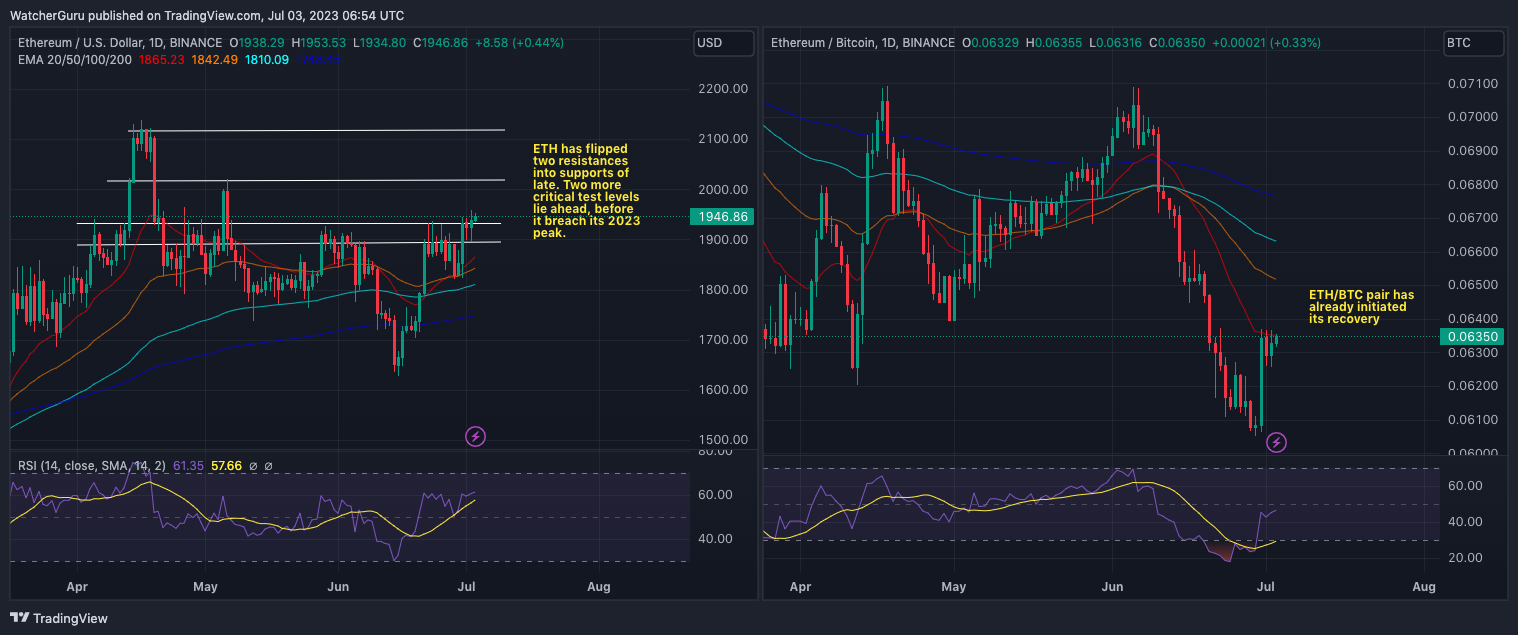 Also Read: Bitcoin Cash Rallies 111% in 5 Days: Back From the Dead?