As markets enter another week of the bear run, Ethereum whales have been fast busy buying the dip. As is a common belief among top investors, every crash is an opportunity for incredible growth. Whales have lost no time in making their positions for what is yet to unfold.
Ethereum whales buying SHIB at an enormous rate?
Over the past two days, Etherum whales have been buying SHIB at an incredible pace, making full use of the current dip. This sure comes as a sign of relief for the popular coin. SHIB token hodlers and fans, collectively called the Shib Army, have been very vocal about their support and dedication to the ecosystem. 
READ ALSO: Here's what to expect from Ethereum amidst evident 'unpredictability'
According to the report by WhaleStats, an Ethereum whale bought 51,796,042,392 Shib tokens worth an incredible $1,084,609 USD. The wallet currently holds a massive $92 million worth of Shiba Inu tokens. 
Shib had an incredible year in 2021, with around 1700% returns. The incredible bull run of 2021 has skyrocketed Shib's popularity and worth. Although markets are at a downward trend, Shib's future sure looks promising. With many whales showing their interest in the coin, Shiba Inu has many eyes locked on its performance.
What is the top coin in the whale's wallet?
Although SHIB takes a considerable size in this Ethereum whale's wallet, it is not the top coin in terms of worth. The wallet holds an unspecified coin in its possession called Twitter DAO. There is no mention of this coin on either Coingecko, not CoinMarketCap.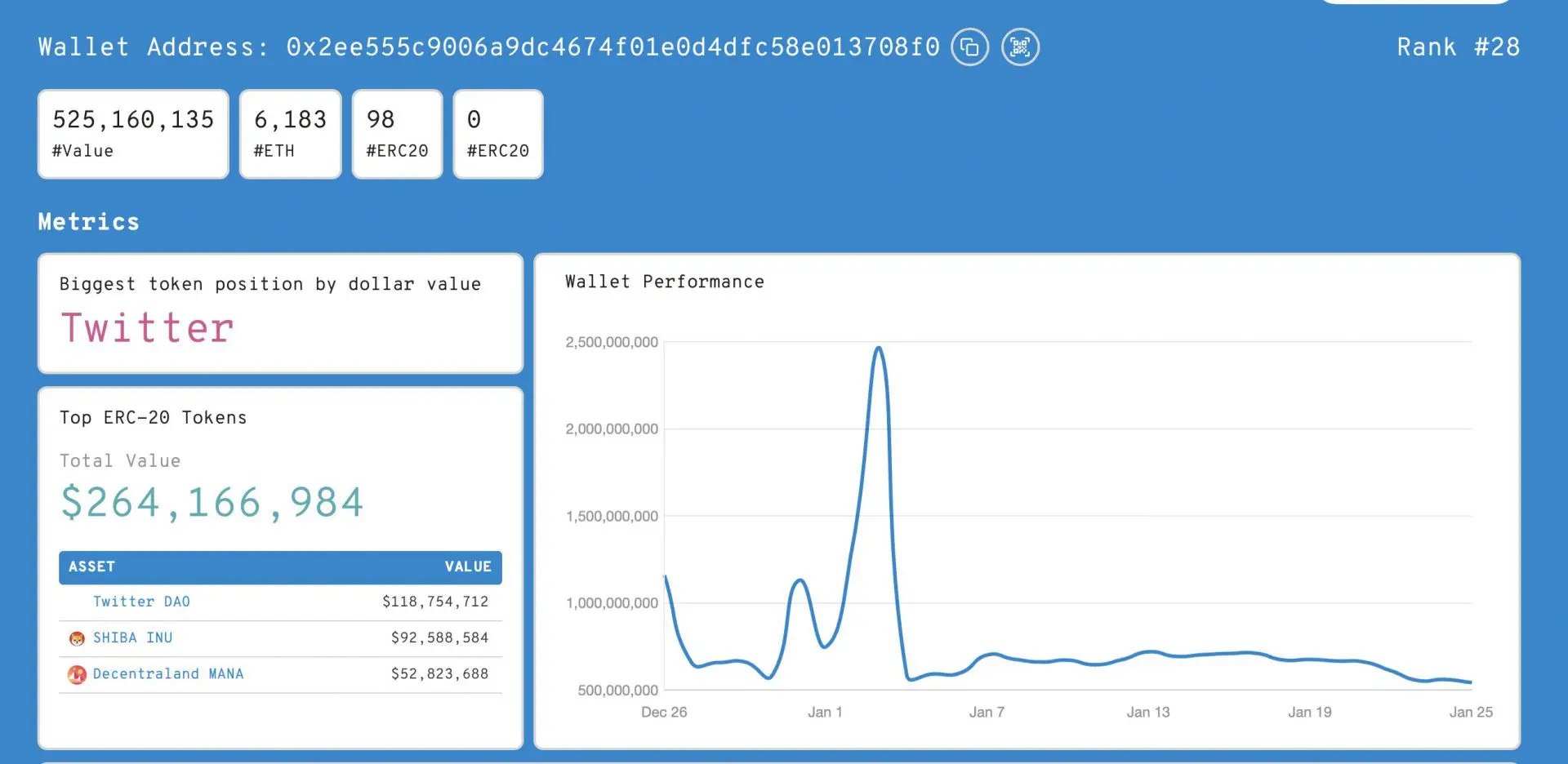 The whale holds a massive $118 Million worth of this unlisted and unspecified coin, which is currently named Twitter DAO. The Etherscan website notes that this token is "A fake Twitter token". 
READ ALSO: Is Ethereum Name Service or ENS token worth the hype?
Users should take notice of this, and stay vigilant about unknown tokens and coins. It is of the utmost importance that investors do their bit of research before putting in their capital into a project.