Roughly $4 million worth of Ethereum connected to last November's FTX exchange exploit began moving again . The movement happened nearly 11 months after the breach. Blockchain data shows the funds tied to FTX's collapse moved Thursday for the first time since being drained in the wake of the company's bankruptcy.
Around 2,500 Ethereum from the hack were divided into multiple transactions. The hacker utilized privacy tools like the Thorchain router and Railgun wallet. The transfers indicate the exploiter is now accessing the long-dormant funds nearly one year later.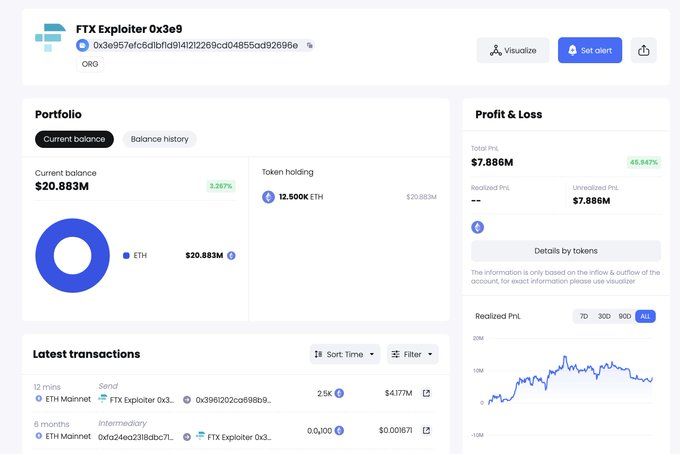 The perpetrator and exact method behind the multimillion-dollar FTX breach last year still remain unclear. But accounts linked to the exchange and its FTX US affiliate were suddenly drained on November 11th. The exploit occured as founder Sam Bankman-Fried resigned amid bankruptcy.
At the time, about 21,500 Ethereum worth $27 million were taken from FTX wallets and quickly converted into the stablecoin DAI, likely to avoid volatility. Around $25 million traced to the hack has stayed put until now.
Also read: Polygon Network Welcomes Google Cloud as a Validator
Analysts view the obscure transfers as an attempt to launder the exploit proceeds or cash out undetected. The use of Railgun and Thorchain suggests a sophisticated understanding of evading blockchain tracking.
For now, the person behind one of crypto's biggest exchange heists retains anonymity, and roughly $21 million in ethereum still parked in the original drain wallet.