The Ethereum (ETH) merge is almost among us. However, it is never too late to show support. As was shown by one of the largest technology companies in the world, Google. The search engine giant has added a countdown to the highly anticipated event. The countdown shows up when a user looks for something related to the Ethereum merge. According to the countdown, the merge will occur in 3 days and 25 minutes. It is important to note that the displayed time is an estimate, and changes based on when blocks are added to the Ethereum network.

Besides, the countdown is two animated bears, one white and one black, running toward each other. When the merge occurs, the two bears will most likely merge into a panda.
Does Google support the Ethereum merge?
GoogleCloud blockchain infrastructure developer, Sam Padilla, took to Twitter and shared that the Google team had a little surprise for Ethereum folks if they googled "the merge." Furthermore, he highlighted that everyone at Google is "excited for what is coming" and the team appreciates the work done by the people at Ethereum.
However, Google is inclined towards the service of its users. Hence the addition of a countdown might not just be Google supporting the merge, but instead also servicing the massive amounts of people who are searching for the merge date.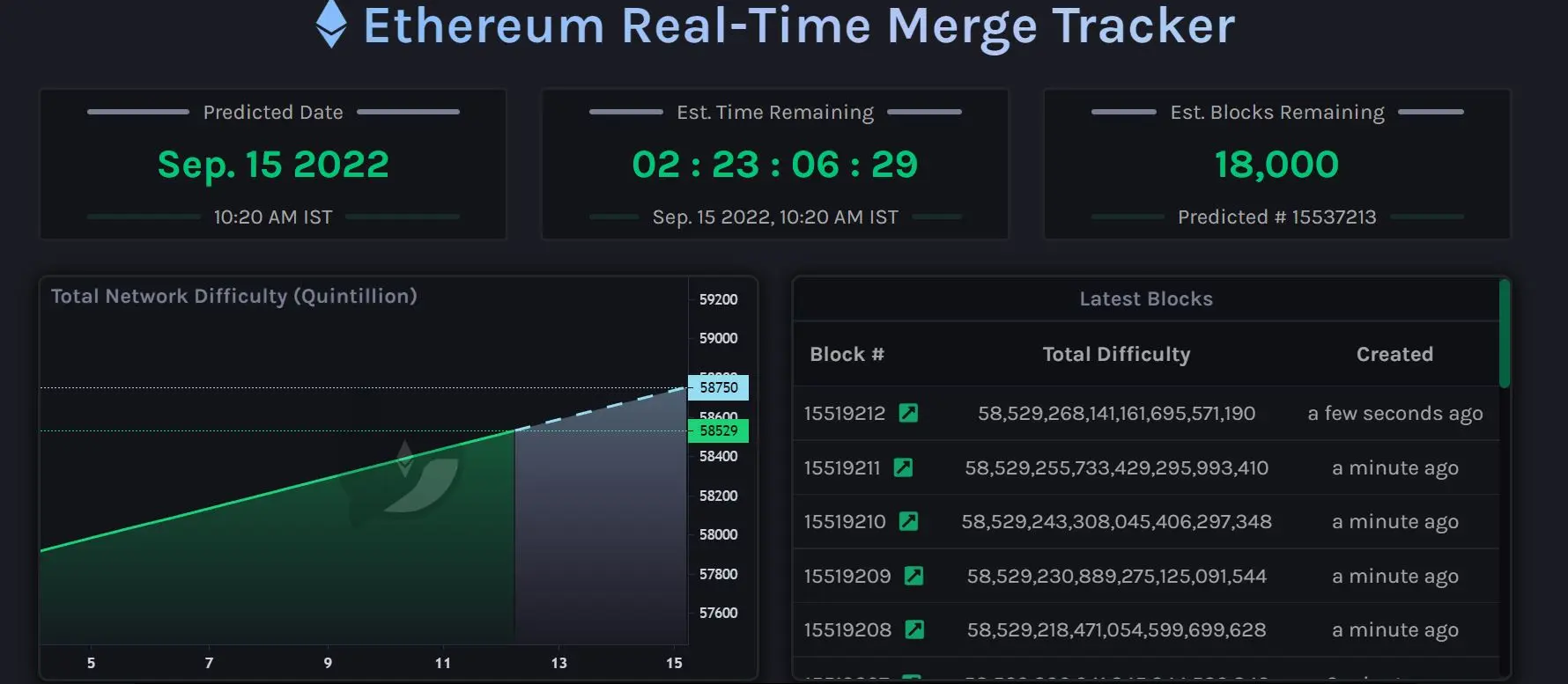 Nonetheless, the merge has had everyone in not just crypto, but a wider tech world, on the edge of their seats. Readers can access more data about the upcoming merge from our dashboard. What was once a theoretical idea, is finally coming to life. Moving to a proof-of-stake consensus method is a big step for the second largest cryptocurrency.
Anticipation for the merge has also helped propel Ethereum's price. Last month, ETH was leading the pack when the market rallied. At press time, ETH was trading at $1,721.60, up by 9% in the last seven days.