Reports are doing the rounds that the U.S. Securities and Exchange Commission (SEC) has issued a subpoena to crypto influencers that were promoting Hex, PulseChain, and PulseX. While Hex was launched in December 2019, PulseChain (PLS) is yet to be launched. Moreover, the release date for PulseChain remains to be unknown.
Swedish researcher Eric Wall was among the first on social media to share the SEC letter which was addressed to influencers.
Also Read: Hex: If You Invested $1,000 in 2020, What Would It Be Worth Now?
A part of the letter read, "We believe that you may possess documents and data that are relevant to an ongoing investigation being conducted by the staff of the United States Securities and Exchange Commission".
"GUYS. IT'S HAPPENING. Hexicans influencers are getting subpoenad by the SEC over HEX, PulseChain, and PulseX. The HEX information channels are filled with information about how to shred your digital evidence," tweeted Eric Wall.
However, the Hex community called the letter "fake news" on social media. On the other hand, Eric Wall retaliated saying, "Hexicans: time to post the unblurred versions here. If they're fake—no harm right?"
Moreover, it is not confirmed if the letter is real or fake. The SEC has not announced on its website that they have issued a subpoena to the influencers.
Also Read: Shiba Inu: An Investment of $17 Turns to $6.9 Million in 8 Months
The SEC came down hard on people who promote risky cryptos without disclosing that they were paid for it. Kim Kardashian was fined $1.26 million in October this year for promoting Ethereum Max.
Read here to know the full list of celebrities that were fined by the SEC for promoting Ponzi cryptocurrencies.
Hex Plunges Double Digits After the SEC News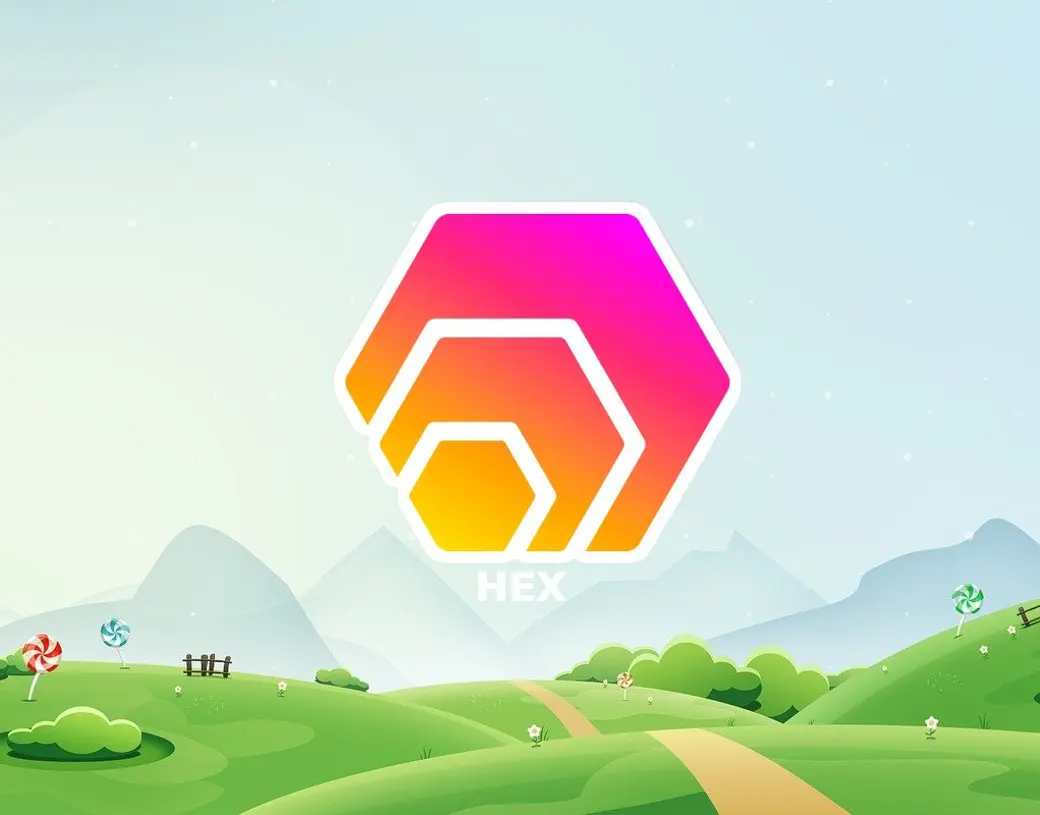 Hex plunged 12% on Tuesday after news about the SEC issuing subpoena to influencers is doing the rounds online.
The crypto had reached $0.042 during the weekend and plummeted straightaway to $0.030 on Tuesday.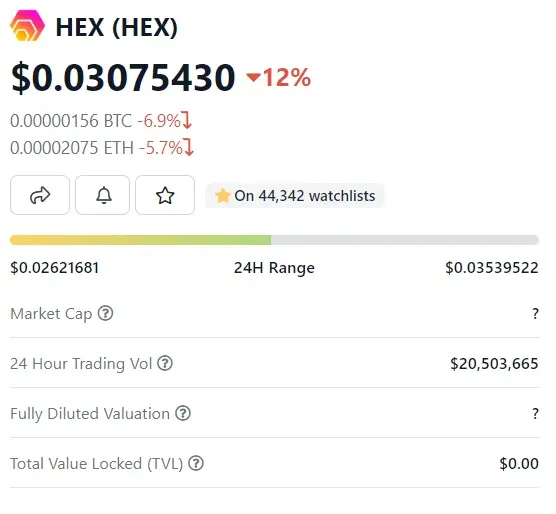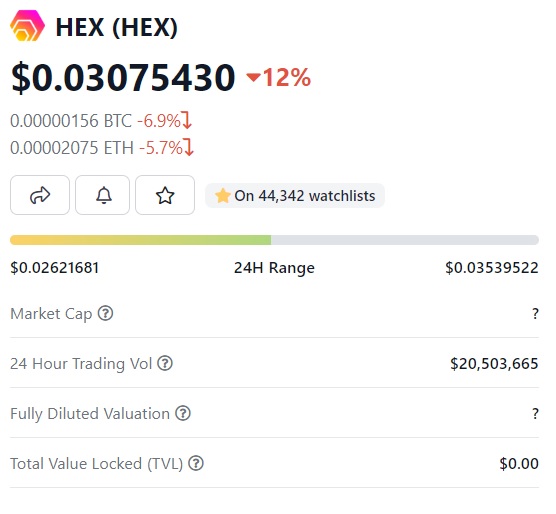 It shed all the gains that it delivered in the last 2-weeks and is now down nearly 25%.
Also Read: Bitcoin Will Cross $1 Million By 2030: Ark Invest CEO Cathie Wood
At press time, Hex was trading at $0.030 and is down 12% in the 24 hours day trade. The crypto is also down 82.8%in the last 365-trading days.