Former U.S. President Donald Trump was recently back making headlines. This time, it was his NFT collection that turned out to be immensely popular. After the successful launch of his first NFT collection in December 2022, Trump came back with another one. The 45th U.S. President rolled out his second collection earlier this week, and managed to rake in quite some profits.
Trump's NFT game is on track despite his latest indictment. The former president took to Truth Social on April 18, to announce the launch of the second series of digital trading cards from his NFT collection.
Within a day of being made available to the public, the second batch of the Donald Trump-inspired NFTs were all sold out. Additionally, the 47,000 tokens included limited, one-of-a-kind NFTs as well as signed cards, and they went for $99 apiece.
The second collection included the same elements as the previous one. Specifically, traders would be qualified to dine with Trump at his Florida Mar-a-Lago residence if they collected 47 tokens. On the other hand, traders who bought 100 would get dinner along with a special collectible.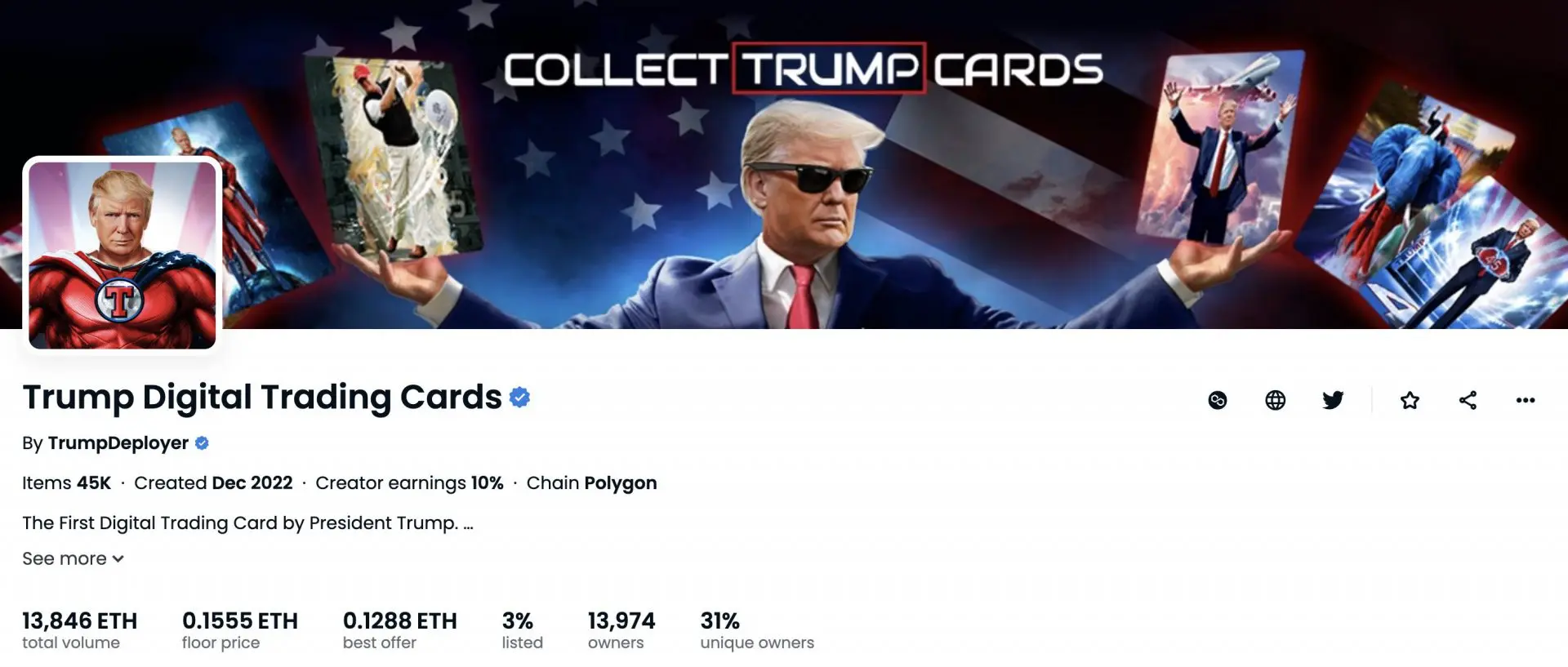 Donald Trump Rakes Profits Despite Indictment
Trump was obligated to submit a 101-page report as a candidate seeking re-election in 2024. The report highlighted that Trump's total earnings came up to $1.2 billion through several business holdings as well as segments. While he failed to make a substantial profit through his social media network Truth Social, NFTs brought him significant gains.
Trump received revenue of between $100,000 and $1 million from CIC Digital. The former President partnered with this business to introduce Trump Digital Trading Card NFTs in 2022. Following Trump's declaration of his candidacy and recent indictment, the NFTs have traded higher since their introduction and sold out at a price of $99 per unit. The community would certainly not be surprised if Trump rolls out his third NFT collection following the success of the first two.