Leading American YouTuber Logan Paul was all over the news last year after he purchased Azuki's 'Bumblebee' NFT for $623,000. The Azuki NFT collections are seen as a prized possession as it compromises 10,000 hand-drawn avatars that are strikingly different from the other digital artworks.
While NFTs were in their prime in 2021, the market has seen a sharp decline in 2022. Leading NFT marketplace OpenSea's trading volume has dropped 99% between May and August 2022. Therefore, Logan Paul's Azuki Bumblebee NFT is now much lesser in price than it was last year.
Also Read: Here's How Many Times Bitcoin was Declared 'Dead' Since its Inception
How Much is Logan Paul's Bumblebee NFT Worth Now?
The first signal of a massive drop in price for Logan Paul's Azuki 'Bumblebee' NFT came from market commentator Wall Street Silver. He tweeted to his 312,000 followers on Thursday that Paul's $623,000 Bumblebee NFT is now worth only $10. "Logan Paul paid $623,000 for this NFT that's now worth $10. Draw your own conclusions," he tweeted.
However, before Wall Street Silver's tweet, Paul had partially admitted in July that his Bumblebee NFT is "worth essentially nothing".
The famous YouTuber tweeted, "A year ago, I spent $623,000 on an NFT. Today, it's worth essentially nothing. I've immortalized this mistake in 99 Originals with an exact replica helmet & outfit."
Also Read: Investors Fear Crypto Meltdown As Google Searches For 'Recession' Jumps 350%
A quick dive into OpenSea shows that Logan Paul's Azuki 'Bumblebee' NFT is worth only $10 today.
On August 24, 2021, Paul purchased the Bumblebee NFT for 188 ETH totaling $623,000.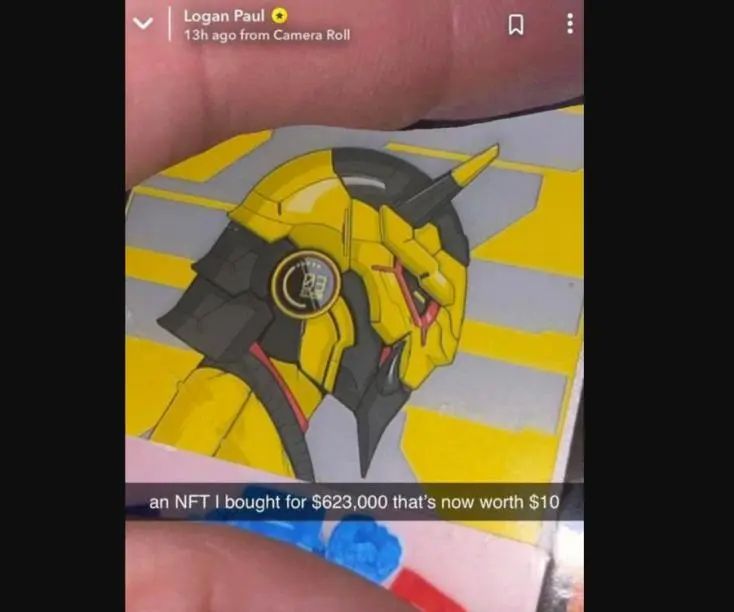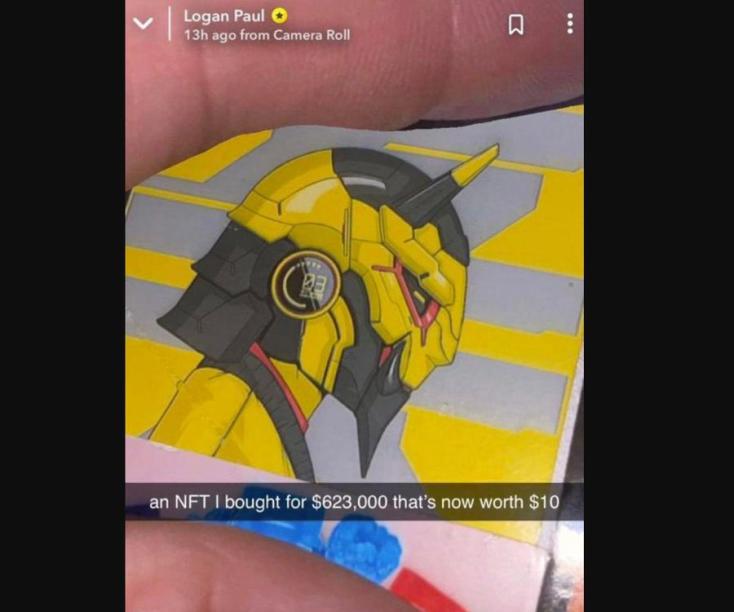 The development shows that the markets are strongly under the bearish grips and the NFT hype is fizzling out. In addition, the Metaverse is facing challenges as Delphi Digital published a report that shows trading volume for Metaverse fell 98%.
Also Read: New York or Los Angeles: Which City Has the Highest Paying Crypto Jobs?
"Interest in the 'Metaverse' was kickstarted by a set of bullish announcements in Q4 of last year from companies including Meta, Grayscale, and Citibank. After its peak in 2021, trading volume for virtual land has dropped as much as 98%," revealed Delphi Digital.