Investors are preparing themselves for a crypto and stock market meltdown, as Google searches for 'recession' and 'upcoming recession' jumps 350% this year. Dow Jones and the Asian markets saw a rapid decline last week and are only up on Wednesday after being in the red for four consecutive days. Murmurs about an upcoming recession and crypto crash made their way into the news after the U.S GDP dropped 2 quarters this year.
Cinch Home Services published data across the United States that shows the majority of users across all the states have searched for the same keyword. The data shows that searches for "recession" are up 355% while searches for an "upcoming recession" is up by 237%.
Also Read: Here's How Many Times Bitcoin was Declared 'Dead' Since its Inception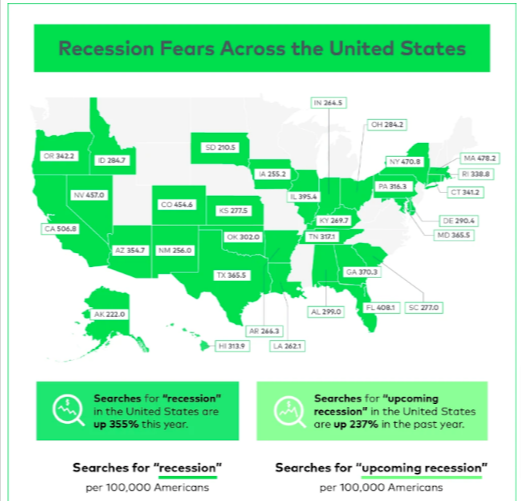 South Dakota is the state with the highest number of 'upcoming recession' searches. Nevada, California, and Colorado lead the pack for searches for 'housing recession' on Google.
The development comes at a time when inflation is skyrocketing while wages are not matching up with the same momentum. This has led to fears among people that they might lose money in crypto or find it hard to sustain everyday expenses.
Also Read: Bitcoin Will Not Reach $22,000 This Year Until This Happens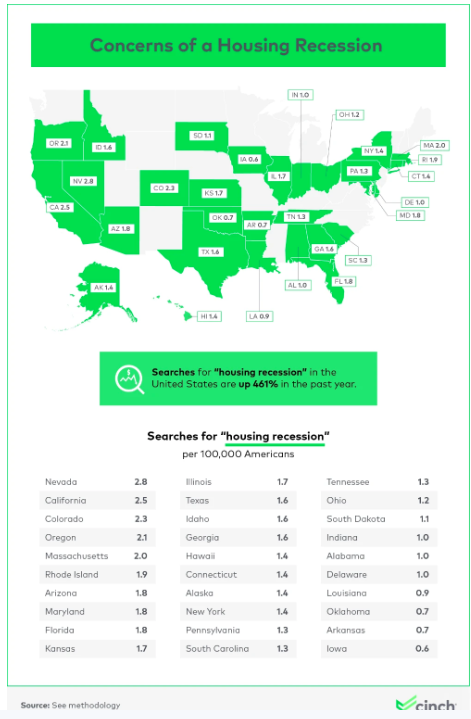 Though inflation reduced from 8.7% to 8.3% last month, there's nothing to cheer about as prices have barely dropped. The average Joe is feeling the pinch on the streets and a recession could make things worse.
The rising number of Google searches indicates that people are bracing themselves for a potential recession. Being aware of upcoming dangers is the best way to fortify finances against the choppiness of the markets.
Bitcoin Crash & The Crypto Meltdown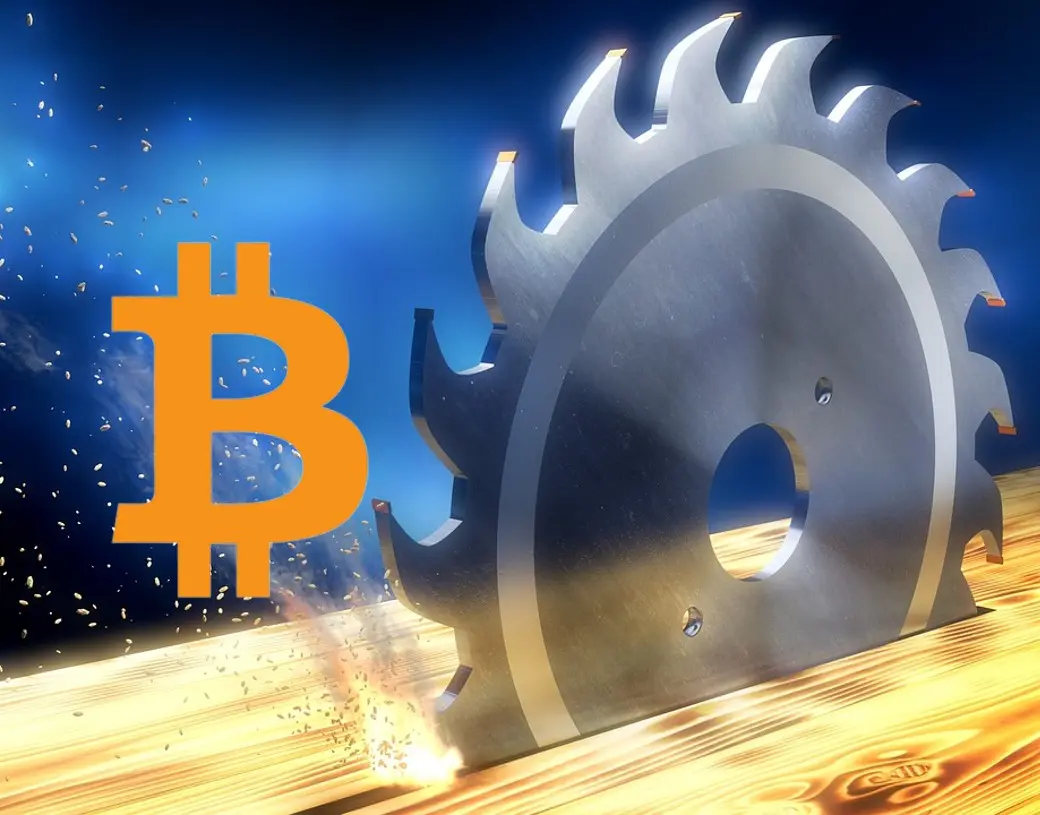 While Bitcoin was touted as a hedge against inflation, it was the first asset to nose-dive compared to traditional finances. BTC suffered sharp losses and shed all gains that it generated last year during the bull run. Investors are now looking at Bitcoin with skeptical eyes as analysts have predicted that it could tank further.
Therefore, if BTC nosedives, the entire crypto market may experience a meltdown and wreak havoc on investors' portfolios. The recession fears can be justified as the global macroeconomic events look bleaker by the day.
Also Read: New York or Los Angeles: Which City Has the Highest Paying Crypto Jobs?